A Celebratory Toast to YOU!
The end of the year always represents a time of reflection and a time to appreciate all of the experiences of the past months and, of course, the entire year.  Yes, ALL of the experiences, even if you thought they were "not so good".  You see, it is my firm belief that every experience is a fabulous teacher, a necessary character developer, and a crucial tool to prepare you for what's ahead. This year, without a doubt, has prepared both Mindscapes Unlimited as well as our clients to be up leveled in so many ways. And for that, I am MERRY!!! For that, I am HAPPY about what's ahead in the NEW YEAR 2019 for Mindscapes Unlimited and in our client's lives.
Admittedly, I am most especially grateful for the opportunities that enabled me to expand my private practice and bring happiness and joy into the lives of others through the up scaled location of our office, the warm and welcoming environment, and the two major transformational programs that have expanded and gotten better each year; The Rapid Results Mind Empowerment Coaching program and the annual Rethinking Reality Retreat for Women.
As I look over my client files from 2018, here are some of the client success stories that make me feel grateful for having a business that does so much good in people's lives.
-Last year James's mom called me and said he was struggling, could I get him in while he was home on Christmas break. I squeezed him in and learned that he almost quit college in his last year due to poor grades and low confidence. Through continued coaching "long distance" he  was able to learn some tools to manage his college stressors. He also got clear about what he wanted in life, gained more confidence in his choice of degree and graduated with a high GPA; soon afterwards he got a job he loves.

-Speaking of college students…Christi's dad, a past client, contacted me to help her. She struggled with being a bench sitter and fill in runner in a college sport she loved. Her feelings of insignificance and defeat affected her ability to get an internship. Through "long distance" coaching she was able to clarify and visualize what her ideal future looked like.  She also learned some unique interview skills and the next interview she experienced was with a company that fit the hypnosis visualization session we did over the phone to a "T", actually even better.  She got hired for this paid internship and I'll always remember her voice when she called me to tell me she got the job and will be making more money than she ever made in her life with travel opportunities that she was ecstatic about

-Then there was the fearful and anxiety ridden Lance, 9 years old, whose mother called me crying because all of the resources she had utilized could not help her son overcome his fear of bad weather.  Clouds, rain, wind, and thunder, even sudden noises in a room in a home, all brought him into a phobic tizzy, running to seek shelter.  I told her I really don't work with children, yet she begged me to help. I offered some conditions, said I don't treat anxiety, I work with thoughts and managing stress.  She agreed to my requests and I accepted the opportunity to work with him.  Lance came in to the first session with his mom, cowering and clinging to her side, sitting with his weighted blanket on his lap like a life saver.  After 1 session his mom sent me a video of him dancing in the rain the next day.  After 4 sessions Lance was a different child…laughing, rambunctious, fearless, and no weighted blanket in sight. His teachers and aids asked what happened for such a change in his behavior to take place.  A short while later, his pediatrician was sending anxiety ridden patients to me, not wanting them to go the problematic route of medications.

-Katy came in fearing death, she panicked driving in traffic congestion, stopped socializing, and her anxiety had reached debilitating levels.  Her mother, a past client, referred her to me, paid for her coaching, and after 4 sessions Katy went from having anxiety overheat her body and prompt her to drink from a water bottle compulsively to cope and calm her, to wearing a sweatshirt the entire 4th session, one drink from the water bottle after 90 minutes versus every couple minutes, setting up appointments like nails, hair, and other pampering herself activities she refrained from doing prior to our sessions. Her fear of death subsided and she could drive in heavy traffic without any phobias.  She even stood up to a bullying customer where she worked and threw him (so to speak) out of her store.  (She is a tiny little gal!!!)

-Sara met her end of the year goals in business 3 months early.

-Debbie got back on track with her health, started exercising, lost weight, got the townhouse sold she had put off preparing to sell for over a year, and scheduled a trip she had wanted to go on for years, yet felt too anxiety ridden in the past about traveling out of the country.

-Tammy struggled with anxiety.  I helped her realize that she was in a career that made her feel inadequate, stressed and was a bad fit for her. We did several self-discovery assessments and she came to realize what she was really good at, valued, ideal work environments, the support she needed to excel and more.  Right after she became clear about what she wanted, she attended an event where out of the blue she met a woman who was looking for an assistant.  She got the perfect job she had envisioned she wanted.

-Lynette could not make a sale and her business losses were frighteningly huge and worsening. No matter what she did, she could not motivate herself to move forward.  After 4 sessions she grew her business profits over $30,000 in one month.  She was making sales calls and it appeared that she had mastered the law of attraction and whatever she touched was a success.  As a result of coaching and clarifying her future goals in her next month/4 sessions, she knew she wanted to put her home up for sale and move to a location closer to family, which she successfully achieved and sold her home after 2 days on the market.

-Suzette was referred to me by her in-laws.  They were wise to see how she was depressed, not able to care for their grandson effectively, and needed to intervene.  They paid for their daughter-in-law to go through my coaching program and as a result she gained self-esteem, motivation, direction and the clarity to get a dream job she loved and also was promoted to a manager in a couple of months.
Overcoming anxiety, stress, fears, lack of motivation, indecisiveness, poor focus and clarity, negative thinking, confidence issues, weight issues, career or business growth, and even some other issues such as allergies, job seeking, relationship issues, sales, communication problems and overcoming bad habits are many of the issues my clients struggled with and courageously overcame.
Some clients seriously struggled with life on a frightening level and by the grace of God; I was guided in how to help them rise up out of the dark pit they were in. My heart honestly broke for every client I worked with this year that struggled.
And know that there were those who didn't struggle. Some clients just wanted support to grow their business and wisely knew that most successful entrepreneurs have a coach.
As I reflect on these clients results, I humbly can admit that the Rapid Results Mind Empowerment Coaching program I developed over the last 12 years is an exceptional and one of a kind tool that's proven to help people in so many ways. And I know this… not myself as a coach or my programs could be as effective as they are without the divine support and direction I gain.  My Source of insight, power and all that I am, who I call God, is in all I do!  I am the vessel, the hands that co-create what God gives me to do.  I would never take the credit for what I am certain I could not have done on my own!
And lastly, if it were not for my client's determination, efforts and implementation of what they learn, trust in me and willingness to improve their life, success would not be possible.  Congratulations to all of you past clients reading this message-YOU ROCK!  Words cannot express sufficiently how proud and inspired I am by the amazing people I am so blessed to work with.
This leads me to my closing. Tis the season to look beyond the self, beyond the limits of the broken world, and see how we each are an instrumental part of influencing the whole, and how on a spiritual level there is something bigger happening…MUCH BIGGER; renewal, rebirth, transformation and generosity on many levels. Yes, the world might not be perfect, yet it is also beautiful and it is up to each of us to make it so!  We do not have to always agree and believe in the same things to come together and make miracles happen for the good of all.
Know that you are so special, loved beyond comprehension, and have so much to offer, making this world a better place.
Let your light shine bright!!!!
Abundant Love,
Coach Lori  XO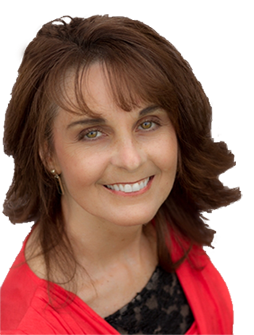 Lori Bestler is a nationally recognized Mind Empowerment Coach, Award Winning Motivational Speaker, Corporate Trainer, and Self Help Recording Artist with Mindscapes Unlimited.
Lori has helped to transform thousands of men and women's lives through her Strategic Mind System of Success, Rapid Results Coaching Program and Audios, Retreats, Seminars and Speaking engagements. She specializes in working with high level entrepreneurs and independent business professionals with busy minds as well as empathic and high sensory individuals. Lori helps clients overcome barriers in thought patterns, limiting beliefs and behavior which can lead to issues such as stress, anxiety, negative thinking, and weight problems, lack of focus and follow-through, and procrastination.  Clients experience results in areas such as financial success, improved relationships, confidence, high self-esteem, stress reduction, behavior change, better health, and greater fulfillment in life.  Ms. Bestler runs a private coaching and hypnotherapy practice in Anoka, MN, assisting clients in the Minneapolis, St. Paul and surrounding Twin Cities Metropolitan Areas, as well as all over the U.S.
For more information contact us on the tab at the top of the website.  Ask for a complimentary Rapid Results 60 Minute Phone Coaching Consultation.
© Mindscapes Unlimited Mind Coaching Center