FREE GIFT

-MP3 "Power of Visualization" for a Fabulous New Year to Come-2012
Strategies and mindset changes to manifest resolutions that stick.
The best is yet to come!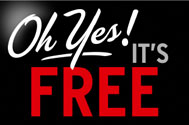 As the days get shorter and we celebrate the winter holidays, it's a great time to reflect on all the changes of the past year. I am thrilled to say that 2012 has been a year of tremendous growth for my clients and for Mindscapes Unlimited Mind Coaching Center. In the past 12 months I have served over 100 new clients and have seen lives transformed and brighter futures built. It has been so rewarding to be a part of these changes and I applaud everyone who has taken steps towards a better life.
One year ago I, Lori Bestler, was in a 11' X 10' office, and in 4 months expanded to a 11 X 14' office with a 33' X 16' training room all in one space. This enabled me to offer a fantastic Group Hypnosis Weight Loss Class with guest presenters each week and gravity chairs for clients to relax in. I kicked off a very affordable and transformation workshop "Breaking Free" to help attendees learn the factors involved in collapsing the walls of inner negative programming and stress for living better lives at an unbelievable low fee. To sweeten the transformational services at our center, I brought in light therapy and nature videos to enhance the relaxing experience of hypnosis sessions. It has been an amazing and enjoyable year! I am thrilled that you decided to be a part of all the miraculous manifestations.
In 2013 I will be making some changes to my practice, enhancing the classes and programs and adjusting some of my rates. All sessions, packages and programs purchased before Friday, January 4 will be at the rate you received in 2012. I encourage you to take this opportunity to lock in your 2012 rate by purchasing a package of sessions so we can begin our journey to make 2013 your best year yet.
God bless you and Merry Christmas!
Safely Download your FREE MP3 Now!!
With abundant love and well wishes,
Lori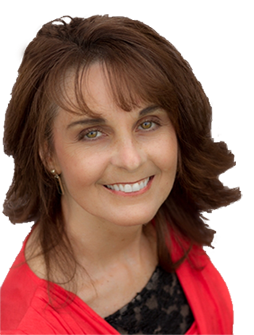 LORI BESTLER
Lori Bestler is a nationally recognized Mind Empowerment Coach, Award Winning Motivational Speaker, Corporate Trainer, and Self Help Recording Artist with Mindscapes Unlimited.
Lori has helped to transform thousands of men and women's lives through her Strategic Mind System of Success, Rapid Results Coaching Program and Audios, Retreats, Seminars and Speaking engagements. She specializes in working with high level entrepreneurs and independent business professionals with busy minds as well as empathic and high sensory individuals. Lori helps clients overcome barriers in thought patterns, limiting beliefs and behavior which can lead to issues such as stress, anxiety, negative thinking, and weight problems, lack of focus and follow-through, and procrastination.  Clients experience results in areas such as financial success, improved relationships, confidence, high self-esteem, stress reduction, behavior change, better health, and greater fulfillment in life.  Ms. Bestler runs a private coaching and hypnotherapy practice in Anoka, MN, assisting clients in the Minneapolis, St. Paul and surrounding Twin Cities Metropolitan Areas, as well as all over the U.S.
For more information contact us on the tab at the top of the website.  Ask for a complimentary Rapid Results 60 Minute Phone Coaching Consultation.
© Mindscapes Unlimited Mind Coaching Center