A Slimmer and Sassier You!
Monthly Group Hypnosis Weight Loss Program
Entire 4 Week Package ONLY $228 includes Products
PRODUCTS MUST be preordered.  Allow 10 days for delivery.
*Must Pre Register:
Fee includes a month supply of Elevacity Coffee and KetoCre or the D.O.S.E. combo designed to help reduce cravings, increase energy, lift your mood by activating the "feel good hormones", and significantly improve focus and brain functionality.
Get started now and be ready to look and feel slimmer and sassier by Summer!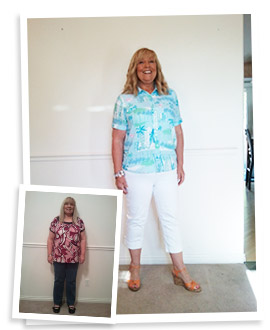 Date:Tuesdays, Jan. – Apr.
Group Program Sessions 2019;
– January 8, 15, 22, 29
– February 5, 12, 19, 26
– March 5, 12, 19, 26
– April 2, 9, 16, 23
Location: 
Bridge Square Mall
12 Bridge Square, Suite 202B, Anoka MN
Mindscapes Unlimited Mind Coaching Center-Training Room
Time: 6:30 – 8:30 pm  
Educational Presentation
Hypnosis/Guided Imagery Session
Weight Reduction Tips and Handouts
FEE Options:
Preregistration Required.
1. Single session $39.95 (Prepay). (4=$159.80)
2. (4) Session Package Prepaid $140vSave $19.80
3. *(4) Session Package with Products and Bonuses Prepaid $228 ($279.80 VALUE)
*Includes $120 worth of powerful quick weight reduction products (30 days)
PRODUCTS MUST be preordered.  Allow 10 days for delivery.
*Bonus FREE Weight Reduction Guide with tips and fat burning recipes (Value $50)
Bring a mat, pillow and blanket for hypnosis session.
Space limited to 10 Attendees.
"Lori, Awesome class last night. After the first week, I have lost 5 pounds! WAHOO!  I've realized why I was "stuck." My big Ah-Ha moment was when you helped us visualize our weight loss. You helped me see a new goal, and what I would look like when I got there. STUCK No more! After I got home I dove right into my homework. I started feeling stressed, and wanted to snack. SHIFT! Your voice popped into my head and I found a pack of gum (sugar free) and chewed away the stress while working on my paper!! THANK YOU! P.S. I am also doing leg lifts each morning while brushing my teeth like you do…you are every where in my head! AWESOME!! LOVE IT! Thanks Lori for the great tools!" Cheryl
Sign up soon!
Or Register Now!
Use Drop Down Menu for Choices.
---
Still Not Sure…Read More
I Always Feel Overweight
Do you remember a time where someone called you 'fat?'  Or the first time you called yourself fat?  Do you remember how that felt and made you feel like you desperately needed to "diet", and was on a rollercoaster ride of dieting ever since? You don't have to do that anymore because this program is not a diet. To me, a diet means deprivation and that's not what "Transformation" is about. At Mindscapes Unlimited Hypnosis and Coaching Center, "Transformation" is all about being the best you possible, and a big part of that is learning to love yourself and be healthy.
My Weight Always Comes Back
Like almost everyone else who needs to lose weight, you've likely tried every kind of diet you can imagine. Maybe you've tried to eat only beets, the grapefruit diet, the soup diet, the Aitkin's diet, Weight Watchers and any other weight loss plan you can think of.  Maybe you would lose weight on those programs and then it would come right back within 3 months after you finished dieting.  After so much frustration, you are thoroughly disgusted with diets. If so, making the decision to join the "Transformation" Group Hypnosis Weight Loss Program will be an easy transition.
I Have No Control
Before "Transformation", most clients didn't pay any attention to what they were eating or drinking. They would be stressed, feel tired and drink a lot of Diet Coke or Mountain Dew for energy. Many clients tell us they were drinking up to 6 cans of soda a day.  Many clients have no clue how to deal with cravings and emotions so they end up snacking at all hours and pay no attention to portion sizes. They just eat and drink with no conscious thought to what their putting into their body.
My Lifestyle is a Start and Stop Yo Yo
Maybe you're active and often get excited about starting an exercise program: a step class, spinning or running, taking an hour walk once a day.  And then you find that you would do those things for about a month but something would always get in the way of that routine and you would stop exercising all together, then regress to the same old lifestyle of junk food eating and not really feeling good about yourself, full of guilt and shame.
Success Encourages Me and I Know Support is Critical to Success
Maybe you've been thinking about losing weight and joining "Transformation", yet taking care of yourself has become secondary, especially your eating habits.  Maybe you've said, "How will I find the time and fit "Transformation" into my schedule?
The truth is, if you have kids you know that you find time to take them to swim lessons, religious education programs, or  to piano practice or ball practice.  You make sure you're home to watch Grey's Anatomy or America's Got Talent each week without fail. You'll routinely spend a couple hours on facebook with friends or go out to eat with co-workers after work for happy hour. With "Transformation" you'll feel motivated to allocate time to participate in the program because instead of feeling so bad about yourself, you feel great.  You're realizing that you are much more productive, and people even seem to be paying attention to you and treating you better because you're self confidence and self respect is growing.
A Picture is Worth a Thousand Words
Do you find that you seldom walk past a mirror when you didn't sigh and go, 'For Pete's sake, I've got to do something. Maybe you'd suck in your belly and hold your breath or try to stand a little taller so it didn't look so bad. Maybe, you feel out of control.  And even though you eat healthy food, you find you eat too much.
At the Mindscapes Unlimited Hypnosis and Coaching Center, we believe in helping you be your best self possible. We are not concerned with the scale as much as your self-esteem.  We are not concerned with the fact that you ate 2 cookies or had 3 servings in one sitting yesterday as much as how you felt after you ate them and how you can feel even better with out them.  We are not focused on depriving you, we are focused on helping you feel motivated by eating and doing what helps you function best in brain, body and spirit.
When you look at a picture of yourself, what are you saying to yourself?  Do you like what you see?  If you don't like who you've become, then now is the time to sign up for "Transformation".  If you are aware that you feel upset and tired all the time, but in your head you're making excuses and saying that it's because of work or your way too busy life, then check out "Transformation" and you will realize how often how you feel about yourself is affecting your whole person and ability to enjoy life.
There Are Changes Right Away
You might be skeptical as some people might be. And you may wonder if this program would work for you personally. All we can say is give it a session and our experience proves that your skepticism will vanish almost immediately after you began.  You'll start noticing drastic changes right away in how you feel about yourself. And soon, maybe sooner than you think, you'll be waiting for Tuesday night so you can come to your "Transformation" Session and easily throw yourself into the program, following it the way it was intended, and have great success.  You will be transformed by every session.
The Free Orientation and Evaluation Is Quick and Easy
Participants have permission to arrive an hour early and participate in a program orientation that will kick start their success. When you come into the center, you may be a bit nervous and excited. Nervous because this is something new and you really are uncertain about what to expect; but excited because you are ready to make a huge change in your life. You'll be excited to see what the next step is and how you can begin your personal transformation.
You'll fill out an initial evaluation.  This is quick and easy and the questions will all make sense. The program is explained clearly and every misconception you might have had about hypnosis will be dispelled immediately. You'll be given an opportunity to sign up for the program with no sales pressure and be invited to get going as quickly as possible.
My Cravings Are Gone
Coming to the Mindscapes Unlimited Hypnosis Coaching Center will help you change your eating habits dramatically and feel much more comfortable about eating. One of the things most people struggle with since childhood is using food as comfort or a way of socializing. Believing that eating is something you can control on your own, in reality is not reality as you know realistically you are out of control in some ways. Gaining the support and awareness of what to eat and how to eat for my body, brain and mood, you will enjoy food instead of eating just to eat. You will put much more thought into a balanced meal plan and drink plenty of water and quickly realize that your cravings for Diet Coke or Mountain Dew have completely disappeared!
I'm In Control Now
Before coming to "Transformation" most people's portion sizes are huge. Because they've done numerous other diets before, they know what foods are good or not good for good health and staying fit and in shape-yet for some reason they think is beyond their control, they eat large portions.  In time clients only desire to eat less than half of the meal in front of them versus seconds and thirds, and do not feel deprived. They're just not hungry and are able to recognize when they feel full. That's a new feeling for most.
The Changes Were Easy
The program at Mindscapes Unlimited will absolutely help you eliminate the cravings and behaviors that you want to change. From the very beginning you will noticed changes and be excited that you can leave your first session and never touch a Diet Coke again.  You just don't want it. Each week, from that point on, you'll work on something different and noticed your view of food changing. Food will no longer be your comfort blanket or lover. You'll begin to understand that food is energy and it has a purpose to fuel my body to function. You'll still enjoy all the foods you currently eat and I still eat the foods you want like cake and chocolate, but learned to do it in moderation and have much less an appreciation for food that serves no nutritional purpose. This program isn't about deprivation. The changes will come naturally and being ashamed of yourself afterward, feeling full of guilt and shame, maybe even sick,  will be gone because what you're putting into your body makes sense for what your body needs. It's almost as if you'll wake up and something changed without having to force it.
Time to Focus on Myself
People hit plateaus, and about 3 months into my program, some clients need private sessions to focus on specific behaviors or emotional issues.  That will move you right through the plateau. That's the great thing about this program at MindScapes Unlimited Hypnosis Coaching Center; you're not doing it alone. Most clients say they don't think they would have done nearly as well at sticking to a program without the support of Transitions. Lori and the weight loss presenters are ready to help you work through any issue that might come up to ensure your going to have success. And you'll feel so much more relaxed after you're done with any session.  It's almost like a spa treatment that allows you to just focus on yourself.
I'm Feeling GREAT
One comment we get consistently from our clients is that their confidence has skyrocketed.  You'll be so proud of what you've accomplished and want to share your story with people so they can see what can happen for them too.
Friends and Family Notice and Have Joined Too
So many clients feel like they're a role model for other people. Clients have talked to several of their friends who comment on how much more positive and happy they are. They deal with stress much differently now and their closest friends and co-workers notice how problems seldom set me off and affect me negatively anymore. Clients cannot help but talk about the positive changes they've experience, many of which are in the mind.  As referrals are the best way to say Thank YOU, clients share their testimony often and our clients are your friends, family, neighbors and colleagues.
Health Issues are Gone
As a result of participating in the" Transformation" program while you lose the weight you want, your overall health benefits in terms of managing stress will be a big benefit. Because busy people with busy lives are often apart of our program, some having small children, a spouse, work, friends and a lot of other things going on in life, learning a different way to manage those parts of life, you'll feel more comfortable working through day to day problems.
I'm Glad I Decided to Attend Each Week and the Fee is Well Worth the Investment for All You Get
Just like anything else, committing to and sticking to a program is what produces the best results.  And we understand life gets busy and important appointments come up.  We also understand we can easily talk ourself out of something when we've had a bad day or our emotions and mood changes.  That is why we recommend that our "Transformation" clients participate in our program one month at a time and offer a special (4) session package fee.  And if they know in advance that they cannot make one of the (4) sessions that month, they can reserve a spot in advance the next month.  If for some reason they miss a session, they can participate the next month at half price if a spot is available.  We do not give credit or refunds as our class size is limited to only 10 people.  All clients pay in advance to reserve their spot.
I'm Tickled and Grateful for "Transformation"
If you were thinking about coming to the Mindscapes Unlimited Hypnosis and Coaching center to change anything in your life, we recommend you set up a Consultation. The 20 minute phone consultation is free and everything is explained in excellent detail. What have you got to lose?  Come in person if you have time, and you'll also get a FREE 5 minute session on the VibaBody Slimmer.
* By following our program, our clients lost more than 6 lbs. on average in their first 2 weeks.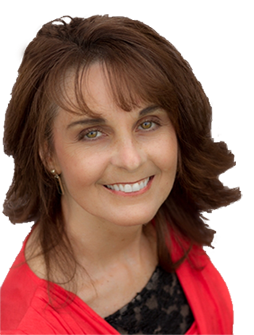 LORI BESTLER
Lori Bestler is a nationally recognized Mind Empowerment Coach, Award Winning Motivational Speaker, Corporate Trainer, and Self Help Recording Artist with Mindscapes Unlimited.
Lori has helped to transform thousands of men and women's lives through her Strategic Mind System of Success, Rapid Results Coaching Program and Audios, Retreats, Seminars and Speaking engagements. She specializes in working with high level entrepreneurs and independent business professionals with busy minds as well as empathic and high sensory individuals. Lori helps clients overcome barriers in thought patterns, limiting beliefs and behavior which can lead to issues such as stress, anxiety, negative thinking, and weight problems, lack of focus and follow-through, and procrastination.  Clients experience results in areas such as financial success, improved relationships, confidence, high self-esteem, stress reduction, behavior change, better health, and greater fulfillment in life.  Ms. Bestler runs a private coaching and hypnotherapy practice in Anoka, MN, assisting clients in the Minneapolis, St. Paul and surrounding Twin Cities Metropolitan Areas, as well as all over the U.S.
For more information contact us on the tab at the top of the website.  Ask for a complimentary Rapid Results 60 Minute Phone Coaching Consultation.
© Mindscapes Unlimited Mind Coaching Center