Healing Break-ups and the Human Heart with Hypnosis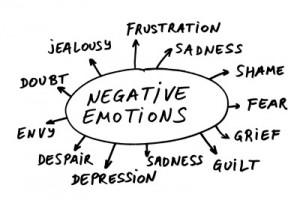 The human heart is responsible for pumping 2,000 gallons of blood through 60,000 miles of blood vessels each day. It accomplishes this by beating 72 times a minute in a healthy adult. The heart works harder than any other muscle in the body. Many aspects of life can affect heart health and one of them is relationships.
Studies reveal that the heart can be affected by feelings. A broken heart is a real occurrence according to live science. Bad news or a break up and especially divorce can put a person at increased risk for a heart attack. This type of trauma releases stress hormones into the body that can stun the heart.
Do you ever wonder why breakups hurt so much, even when the relationship is no longer good? A divorce or breakup is painful because it represents many losses, not just of the relationship, but also of friends, family, a home, shared dreams and commitments. Relationships begin with high expectations full of excitement and hope for the future. When these relationships fail, profound disappointment, stress, and grief can be experienced.
A breakup or divorce launches us into uncharted territory. Uncertainty looms in the air. Everything is disrupted: routine and responsibilities, relationships with family and friends, and even identity. Thoughts can be consumed in worry, fearing the worst, wondering what life will be like without your partner. Will you find someone else? Will you end up alone? These unknowns often create increasing anxiety, emotional discomfort, and confusion.
Recognize that it's ok to experience the roller coaster ride of emotions. It's normal to feel sad, angry, exhausted, frustrated, and insecure; and these feelings can be intense. It's normal to have emotional highs and lows in the days following a break up or loss.
Recovering from a breakup or divorce is difficult. However, it's important to know (and to keep reminding yourself) that you can and will move on. But healing takes time, so be patient with your self. If necessary, reach out to others to get support.
If time passes and you're feeling isolated, empty and out of the social loop, know that it is important to find a safe place to deal with feelings in these emotionally challenging situations.
According to eHarmoney, of one of the "Nine Things to Never Do After a Breakup"1 is pretend you're fine.
Let yourself mourn. Cry. Punch a pillow. Journal. Surround yourself with friends who listen. The temptation may be to pretend you're unaffected by the breakup; don't let pride get in the way of being real. You don't have to sob at the office, but take some quiet moments to reflect and be honest with yourself. It's okay to be angry, hurt or humiliated. It's healthier to express yourself honestly than grow numb.
Heal a Broken Heart: Hypnosis Can Help You Get Your Life Back
A bad break-up can feel like you've been hit on the head with a brick. Suddenly, you find yourself unable to get out of bed. You become crabby, overwhelmed and start crying uncontrollably at the drop of a hat. You can't sleep, you struggle at work, and you refuse to listen to music because every song reminds you of the past. Your friends try to encourage you to move on but they just don't understand. Your world has come crashing down, and it's affecting every aspect of your life. You know it's time to find closure and quit camping out in your own little pity party, yet it feels impossible to move on. You can't figure out how to feel better. You're stuck in a vicious cycle of miserable feelings and thoughts and there doesn't appear to be any way out.
Don't suffer any longer. Mindscapes Unlimited Mind Coaching Center can help you overcome even the most traumatic break-up and get on with your life. Our Strategic Mind Coaching System of Success can help you get rid of those negative thoughts and become yourself again. Combining Life Coaching, Hypnotherapy, Neuro Linguistic Programming, and more, you will have a transformative session that will get you feeling good about yourself again and maybe even better then before.
Break away and enjoy a blissful stress reduction session or go for the Rapid Results Package and find positive support for the days ahead.
Hypnosis can help cut the cord of emotional ties to the past. Hypnosis uses intense relaxation therapy in order to access your subconscious and uncover reasons you can't seem to move on. From there, powerful motivational suggestions will help you gain the strength and confidence necessary to get beyond what's happened. You will emerge on the other side of the break-up feeling peaceful, refreshed and ready to take on life's next challenge.
From the moment you melt into the comfortable recliner, the color therapy light begins to re-energize your body, the nature sounds start to soothe your soul while the relaxing music melts tension away. The hypnotic suggestions and guided visualization give you a brain and body massage that will leave you rejuvenated, focused, and feeling pleasantly satisfied and in control. When you arise it will appear as if you are looking through a different lens and your problems have disappeared. No longer troubled, you are able to deal with your circumstances with greater ease and enjoy life more.
Stop Hurting and Start Healing Today
So what are you waiting for? If you're ready to get closure, find peace and move on with your life, call us at 651-260-4540 and schedule your free consultation at our office in Lino Lakes Minnesota. If you're from out of town, no problem: We can do an online consultation over Skype. Just contact us for details. www.mindscapesunlimited.com
Book Your Free Rapid Results Consultation Today!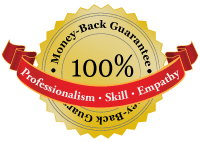 Our Guarantee
Our skill, empathy and professionalism are backed with an unconditional "the client comes first" refund policy — the first of its kind in Lino Lakes.
Our commitment to customer service means you can begin hypnotherapy with total peace of mind.
Resource: 1 Nine Things to Never Do After a Breakup by eHarmony Staff
http://www.eharmony.com/dating-advice/relationships/nine-things-to-never-do-after-a-breakup/#.Uyjv7qhdV8E
This article was written by Mind Mastery Expert and Personal Development Guru Lori Bestler. She is a Strategic Mind Coach, Award Winning Motivational Speaker, and founder and owner of the MindScapes Unlimited Mind Coaching Center.
Lori Bestler has helped to quickly transform thousands of individual's lives through her Strategic Mind System of Success and Rapid Results Coaching Program, Rapid Results Mind Power Audio Series and speaking engagements. She specializes in working with high level entrepreneurs and independent business professionals with busy minds. Most Lori's clients want to take control of their life, possibly feeling overwhelmed, unfocused and stressed out. She helps clients overcome barriers in thought patterns, limiting beliefs and behavior resulting in improving their business, relationships, health and state of wellbeing. Ms. Bestler runs a private coaching and hypnotherapy practice in Lino Lakes MN, assisting clients in the Minneapolis, St. Paul and surrounding Twin Cities Metropolitan Areas, as well as all over the U.S.
For a no cost consultation contact Lori at www.mindscapesunlimited.com . And please join our email list for a FREE "Be Revived and Energized 10 minute MP3 download and Monthly Newsletter.
© MindScapes UnLimited www.mindscapesunlimited.com 651-260-4540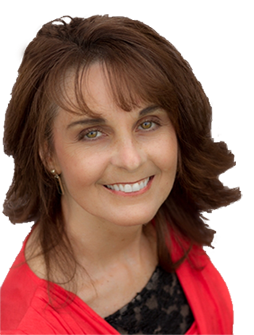 LORI BESTLER
Lori Bestler is a nationally recognized Mind Empowerment Coach, Award Winning Motivational Speaker, Corporate Trainer, and Self Help Recording Artist with Mindscapes Unlimited.
Lori has helped to transform thousands of men and women's lives through her Strategic Mind System of Success, Rapid Results Coaching Program and Audios, Retreats, Seminars and Speaking engagements. She specializes in working with high level entrepreneurs and independent business professionals with busy minds as well as empathic and high sensory individuals. Lori helps clients overcome barriers in thought patterns, limiting beliefs and behavior which can lead to issues such as stress, anxiety, negative thinking, and weight problems, lack of focus and follow-through, and procrastination.  Clients experience results in areas such as financial success, improved relationships, confidence, high self-esteem, stress reduction, behavior change, better health, and greater fulfillment in life.  Ms. Bestler runs a private coaching and hypnotherapy practice in Anoka, MN, assisting clients in the Minneapolis, St. Paul and surrounding Twin Cities Metropolitan Areas, as well as all over the U.S.
For more information contact us on the tab at the top of the website.  Ask for a complimentary Rapid Results 60 Minute Phone Coaching Consultation.
© Mindscapes Unlimited Mind Coaching Center