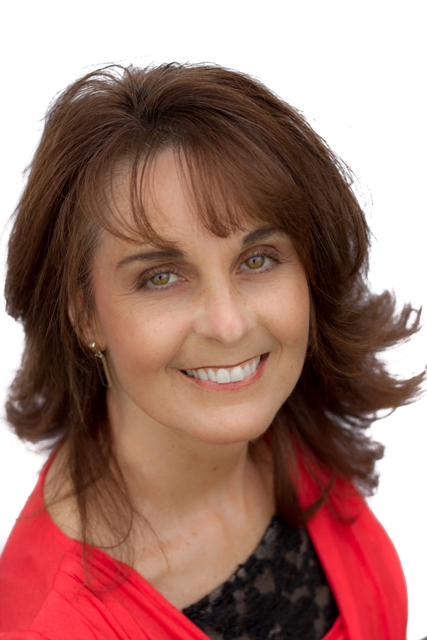 Meet Lori
Lori Bestler is the founder and owner of the Mindscapes Unlimited Mind Coaching Center in Anoka, MN; a mind empowerment facility that specializes in empowering busy minded entrepreneurs and business professionals to flourish within so they can live the life they love and dream of where thriving is the norm not the exception.  Clients learn how to reach a much higher level of success and fulfillment in life through her mind coaching program, products, presentations, women's retreats and workshops.
Lori integrates powerful holistic practices such as hypnosis, while bringing over 30 years of experience in personal and professional development to produce rapid results that has transformed thousands of clients lives. Lori's background includes being a"Go Team" Trainer and facilitator for the support staff of a large manufacturing company for 14 years.  She also has 12 years experience developing and leading a team of 200+ nationally recognized direct sales consultants, earning incentive trips every year.  To date, Lori has owned and operated three businesses. Through these experiences, Lori saw time and again, that what went on in a person's mind determined what they achieved in life.
In 2009, Lori developed the Strategic Mind Coaching System for Success and the "Rapid Results" Coaching Program and Self-Hypnosis Audio Series for "Empowering Busy Brains".
In 2017, Lori held her first Rethinking Reality Retreat for women which was a huge transformational event and continues to be booked on an annual basis.
Ms. Bestler's commitment to the health, wealth and well-being of the busy minded population has made her a sought after speaker and trainer in the corporate world as well as a coach for individuals known as "High Level Sensitives". She has been interviewed on numerous radio programs such as The Business Forum, World Talk Radio-Change Your Thoughts Change Your Life Program, and The Prosperity Student. She has also been featured in The Edge Holistic Magazine, and on North Metro TV.
By hearing Lori's personal story of overcoming tremendous obstacles such as eating disorders, ADHD, dislocated worker, business start-up, divorce, and single parenting for starters, she demonstrates the power we all have to rise above adversity and achieve our goals and dreams. It is her wholehearted belief that your biggest  limitations are in your own mind and you truly can live your best life…EVERYDAY!
Affiliations:
Member of the MainStreet Chamber of Commerce
Member of the MetroNorth Chamber of Commerce
Board Member of the Lakes Area Women in Business Group
Member of the National Federation of Neurolinguistic Practitioners
Member of the National Guild of Hypnotists
Past Founder and President of 4 Dynamic Women LLC
Past Member and Education Coordinator of the BNI Forest Lake Chapter
"Toastmaster of the Year" for both local club and area divisions
Past VP of Education-Toastmasters
Past President and Coach of local Toastmasters Clubs
Past Friends Mentor for Youth
Past Board President for Bridle Pass Town-home Association


Lori abides by and conforms with the Code of Ethics of the National Guild of Hypnotists.
To receive FREE "Be Energized" rejuvenating audio ($19.95 value) and our monthly newsletter, sign up NOW
© Mindscapes Unlimited, Anoka MN, Bridge Square Mall www.mindscapesunlimited.com
Testimonials
Here's what some of our thrilled clients have to say:
"Lori fit into the most effective category of speakers – educational, entertaining and above all…motivational. She was our keynote speaker and provided valuable information which every attendee found useful. She drew on and shared her personal experience with our attendees which made her very relatable. I was amazed at the amount of information she was able to fit into the limited framework of our session time. Our conference was certainly enhanced this year by bringing Lori in to open our annual conference. The feedback has been overwhelmingly positive. She is personable, an expert and highly creative. Thank you, Lori!" 
Thank you for presenting at our first Women in Business Seminar!  You are such an informative, fun and engaging speaker.  Our survey results confirmed that attendees truly enjoyed hearing your motivational presentation and meeting you.  Not only would I recommend you to others, women at the event indicated in the surveys they would too! You are such an inspiration, thank you!
"Lori, I had an idea of what I wanted to accomplish today, but had no clue how. And I knew I needed to think issues through at a deeper level to and gain clarity. You helped me do exactly that. As a result, I set myself free from limitations that I had placed on myself along time ago. 

My world has changed and I needed to give myself the power to adapt and be the best I can be for me. Once I grasped that through our session, I knew I was free to pursue limitless opportunities and overcome challenges. Thank you for your help in guiding me today. Whatever I do from here I will do it at my highest level and know that I have much to offer and to give.

Have a wonderful weekend and I will keep you updated on my progress. 
"OMGosh Lori, I LOVE listening to the Surge and Soar CD.  Lori Bestler's motivational, inspiring voice does much more for a person than reading a magazine article or self-help book.  By listening to Surge and Soar you can tell that Lori means what she says … and in turn, I believed it too.  This motivated me to believe in myself, as these powerful words opened up my mind when I heard the words "Do what expresses you most," "Here's your chance,"  "Today … not tomorrow …"  and felt empowered when I heard words like "burning desire," "unleash," "fresh possibilities," etc. 

This music is upbeat and enables the brain to think in a more positive way. I catch myself smiling all the time as I listen to this CD."
Lori, thank you so much for all you have taught me in the Finding Your Fulfillment seminar. I can't believe the difference in my thinking. I have decided that I am going to take up photography. Something I have always wanted to do, but never took the time or thought that I could do it. I am really excited about it and I can see how the inspiration gives me the go power to do it and the drive to want to do it. Another thing I did in the last week was finish a hand quilt that I have been working on for 7 years. What a great sense of accomplishment I now feel. I think my family thought I would never complete it. They are truly amazed.

I took a couple of your cards to pass on to others. I think the class you teach is so valuable.