Women's Rethinking Reality Retreat 2020
February 28, 2020 @ 6:00 pm

-

March 1, 2020 @ 2:00 pm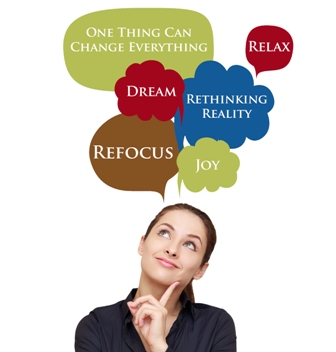 Our RETHINKING REALITY RETREAT is the PERFECT OPPORTUNITY to step away from the Hustle and Bustle of life to create the conditions for your Higher Self to emerge; realizing better results in every area of life; career; as a business owner or professional, relationships, health; mental, emotional, physical and spiritual, making 2020 an EXTRAORDINARY YEAR!
Founder and facilitator, Lori Bestler, assists attendees in aligning with their authentic path, purposefully driven, and spiritually guided for living a flourishing life where thriving is the norm NOT the exception.
Lori believes that intimate retreats have the power to heal and transform beyond 1-to-1 work or information alone, and are precisely what's needed in the world today for making a lasting impact.
Our Forth Annual, Three Day Self-Empowering Luxurious Retreat teaches you the  3-R's that can help you on your journey of identifying the "ONE THING that will change EVERYTHING" secret.
The 3'R's for Accelerating Success, Happiness, and Well-being:
• Renew your mind, body and spirit for "higher-self" living
• Refocus your future for living the life you love and dream of
• Rethink your reality for life-altering results
A MAGNIFICENT ALL INCLUSIVE WOMEN'S RETREAT
Location:  Cameorose Country Retreat – Becker MN  www.cameorosecountryretreat.com
From the moment you arrive you feel special.  The warmth, class, and welcoming atmosphere draw you into a world resembling a retreat worth remembering. Watch a video for a sneak peak NOW.
ALL INCLUSIVE
Lodging:
3 days/2 nights (Friday – Sunday) in a stunning Victorian Home
(*Optional Extra day on Thursday; FREE for Early Bird registrants ONLY)
Meals:  (6) Meals Included
Friday Kick Off Social: Wine (Alcoholic and non) and Delicious Appetizers
Saturday: Breakfast, Lunch, (Dinner group shares goodies they all bring, a crock pot of something will be provided.)
Sunday:  Breakfast, Lunch
More Awesome Extras: 
Soulful Art Experience: Unleash your creative side by making a retreat memento, led by the talented and beautiful artist-Sheila Waldoch.
Gifts and Special Surprises
Three Days of Transformational Training
Outdoor Activities Thursday and Friday
Estate Offers 55 Acres to Snowshoe (Have 2 Pair), Cross Country Ski (Bring your own), or Hike
Massages On-site:  $1 per minute, 60 minute minimum (Available on Thursday for early arrivals and Friday until 1:00pm)
ALL INCLUDED IN ONE PRICE (except massage)
FEE
1.    BEST BUY: Early Bird Rate $679; Deadline April 1, 2019, Thursday Extra Day lodging FREE.
2.   Early Bird Special Rate $679; Deadline Jan. 31. SAVE $96
3.    After Jan. 31, Rate $775
Ask Lori about her hardship discount and special offer if you just heard about retreat and missed deadline.
4.    Friend's Special-Buy Two: (2) ONLY $1243.00 SAVE $153
BONUS
BE FIRST ONES to register and pick your room preference in advance.
SPACE IS LIMITED to ONLY 11 Attendees-Don't Wait! 
**Note:  Once registered you will be emailed an accommodations document that has pictures of the wonderful sleeping arrangements. These are assigned on a first come first serve basis.  All have a comfortable twin bed in a cozy shared room (most 2 beds to a room).
Agenda, meal plan, and other preparatory information will be emailed no less than 2 weeks prior to event.
Fee is non-refundable due to the nature of the event.  Finding a replacement is allowed.
VIP SPECIAL:  Pamper Yourself Package (BOOKED)
-FIVE NIGHTS OF LODGING: Wednesday, February 26 – Sunday, March 3rd.  Stay in the grandest room at the estate; the MASTER SUITE. You will be the only one to have your very own Queen bed, couch, TV, elite bathroom with a separate shower and jacuzzi tub. $$$$
-Spend Wednesday evening with Coach Lori all to yourself! Four or more hours of PRIVATE COACHING ($480 value)!!!  Go out to dinner at the elegant Russell's Restaurant in Big Lake at 6:00pm.  ($$$$)
-Delight in opening a special gift to remember your VIP experience.  ($$$)
-All day Thursday and Friday until event starts, you will enjoy full use of the luxurious facility to relax, snowshoe with Lori (MORE PRIVATE COACHING TIME $$$$), get a massage, or whatever suits your desires, before the event begins.
-PLUS receive everything included in the All Inclusive Retreat Package.
VIP:  $1110  (Value $1989+)
Questions Call Lori 651-260-4540
Or REGISTER NOW…(your payment with Paypal is secure)