Women's Rethinking Reality Retreat 2020
February 28 @ 8:00 am

-

March 1 @ 5:00 pm
A LIFE-CHANGING SOUL-ENRICHING 3 DAY GETAWAY
Catapult Professional Success-Transform Your Life
Dates: February 28-March 1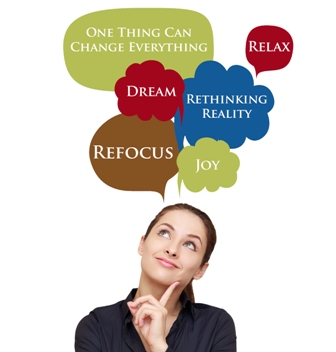 RETHINKING REALITY RETREAT is the PERFECT OPPORTUNITY to step away from the Hustle and Bustle of life to create the conditions for your Higher Self to emerge; realizing better results in every area of life; career; as a business owner or professional, relationships, health; mental, emotional, physical and spiritual, making 2020 an EXTRAORDINARY YEAR!
Empowering Influential Women Just Like YOU to Flourish in a Crazy World
Lori Bestler, founder and facilitator, assists attendees in aligning with their authentic path, purposefully driven, spiritually guided, and building a firm foundation for living a flourishing life where thriving is the norm. She believes that intimate retreats have the power to heal and transform beyond 1-to-1 work or information alone, and are precisely what's needed in the world today for making a lasting impact.
Our Forth Annual, Three Day Self-Empowering Retreat offers inspirational and educational experiences to teach you the  3-R's that can help you on your journey of identifying the "ONE THING that will change EVERYTHING".
A MAGNIFICENT ALL INCLUSIVE RETREAT
About Our Fabulous Facility
Location:  Cameorose Country Retreat – Becker MN  www.cameorosecountryretreat.com
From the moment you arrive you feel special.  The warmth, class, and welcoming atmosphere draw you into a world resembling a retreat worth remembering.
ALL INCLUSIVE
Lodging:
3 days/2 nights (Friday – Sunday) in a stunning Victorian Home
(*Optional Extra day on Thursday; FREE for Early Bird registrants ONLY)
Meals:  (6) Meals Included
-Friday Kick Off Social: Wine (Alcoholic and non) and Delicious Appetizers
-Saturday: Breakfast, Lunch, (Dinner group shares goodies they all bring, a crock pot of something will be provided.)
-Sunday:  Breakfast, Lunch
More Awesome Extras: 
-Soulful Art Experience: Unleash your creative side by making a retreat memento, led by the talented and beautiful artist-Sheila Waldoch.
-Gifts and Special Surprises
-Three Days of Transformational Training
-Outdoor Activities Thursday and Friday
Estate Offers 55 Acres to Snowshoe (Have 2 Pair), Cross Country Ski (Bring your own), or Hike
-Massages On-site:  $1 per minute, 60 minute minimum (Available on Thursday for early arrivals and Friday until 1:00pm)
ALL INCLUDED IN ONE PRICE (except massage)
FEE
1.    BEST BUY: Early Bird Rate $679; INCLUDES EXTRA DAY STAY FREE, Thursday, Feb. 27-Must Register by April 30th
2.    Early Bird Special Rate $679; Deadline Jan. 31, SAVE $96
3.    BUY 2 SAVE BIG-Friend's Special: (2) ONLY $1243.00 SAVE $153
4.    After Jan. 31, Rate $775
BONUS: BE FIRST ONES to register and pick your room preference in advance.
SPACE IS LIMITED to ONLY 11 Attendees-Don't Wait! 
**Note:  Once registered you will be emailed an accommodations document that has pictures of the wonderful sleeping arrangements. These are assigned on a first come first serve basis.  All have a comfortable twin bed in a cozy shared room (most 2 beds to a room).
Agenda, meal plan, and other preparatory information will be emailed no less than 2 weeks prior to event.
VIP SPECIAL:  Pamper Yourself Package
-FIVE NIGHTS OF LODGING: Wednesday, February 26 – Sunday, March 3rd.  Stay in the grandest room at the estate; the MASTER SUITE. You will be the only one to have your very own Queen bed, couch, TV, elite bathroom with a separate shower and jacuzzi tub. $$$$
-Spend Wednesday evening with Coach Lori all to yourself! Four or more hours of PRIVATE COACHING ($480 value)!!!  Go out to dinner at the elegant Russell's Restaurant in Big Lake at 6:00pm.  ($$$$)
-Delight in opening a special gift to remember your VIP experience.  ($$$)
-All day Thursday and Friday until event starts, you will enjoy full use of the luxurious facility to relax, snowshoe with Lori (MORE PRIVATE COACHING TIME $$$$), get a massage, or whatever suits your desires, before the event begins.
-PLUS receive everything included in the All Inclusive Retreat Package.
VIP:  $1110  (Value $1989+)
Questions Call Lori 651-260-4540
Or REGISTER NOW…(your payment with Paypal is secure)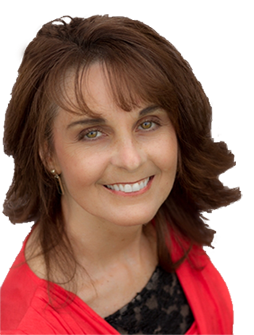 Lori Bestler is a nationally recognized Mind Empowerment Coach, Award Winning Motivational Speaker, Corporate Trainer, and Self Help Recording Artist with Mindscapes Unlimited.
Lori has helped to transform thousands of men and women's lives through her Strategic Mind System of Success, Rapid Results Coaching Program and Audios, Retreats, Seminars and Speaking engagements. She specializes in working with high level entrepreneurs and independent business professionals with busy minds as well as empathic and high sensory individuals. Lori helps clients overcome barriers in thought patterns, limiting beliefs and behavior which can lead to issues such as stress, anxiety, negative thinking, and weight problems, lack of focus and follow-through, and procrastination.  Clients experience results in areas such as financial success, improved relationships, confidence, high self-esteem, stress reduction, behavior change, better health, and greater fulfillment in life.  Ms. Bestler runs a private coaching and hypnotherapy practice in Anoka, MN, assisting clients in the Minneapolis, St. Paul and surrounding Twin Cities Metropolitan Areas, as well as all over the U.S.
For more information contact us on the tab at the top of the website.  Ask for a complimentary Rapid Results 60 Minute Phone Coaching Consultation.
© Mindscapes Unlimited Mind Coaching Center