Live Your Best Life Every Day
The following links are listed to provide you with additional online information and resources. This list is meant for informational purposes only and does not constitute an endorsement from Mindscapes Unlimited of any product, service or opinion held by the organizations or individuals listed.
PROFESSIONAL ORGANIZERS:
HEALTH:
Smoking Cessation:
Quit Smoking Now

Weight Loss:
About Weight Loss
Soda is Making American's Fat
Stress Reduction:
Anxiety:
Living with Anxiety
Natural Remedies for Anxiety
Treatment for Anxiety
What is Anxiety?
Attention-Deficit Hyperactivity Disorder:
ADDA – Attention Deficit Disorder Association
Attention-Deficit Hyperactivity Disorder, NIMH
I LOVE my ADHD
Health and Wellbeing:
Shekinah Wellness-Holistic Health, Kombucha
The Recovery Village
Gizmag – Articles on Health and Wellbeing
Today – Health and Wellbeing
Self-Hypnosis and Self-Healing:
Self-Hypnosis Over Meditation and Why
Hypnosis Really Changes Your Mind
PERSONAL AND PROFESSIONAL DEVELOPMENT:
Balance:
5 Tips for Better Work/Life Balance
How to Create Balance
Spiritual Balance
Communication Skills:
Mind Tools – Improving Communication
Conflict Resolution:
Conflict Resolution Information Source
Conflict Resolution Strategies
Conflict Management Strategies and Styles
Mindtools – Conflict Resolution
Creativity:
10 Mental Blocks to Creative Thinking
Using Your Creativity to Find Satisfaction
SUCCESS Magazine
"Getting Unstuck":
Bully In Your Brain
Harvard Business School – Feeling Stuck?
Persistence Unlimited – How To Get Unstuck
What should You do When You're Stuck
Motivation:
How to Motivate Yourself
Motivation 31 Thoughts to Think
Self Motivation – How Can You Improve Yours?
Note: Mindscapes Unlimited bears no responsibility for the accuracy, legality or content of these external sites or for that of subsequent links. If you have questions regarding the content on any of these websites, please contact the website directly.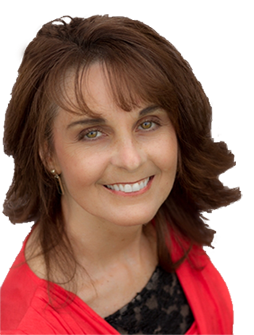 LORI BESTLER
Lori Bestler is a nationally recognized Mind Empowerment Coach, Award Winning Motivational Speaker, Corporate Trainer, and Self Help Recording Artist with Mindscapes Unlimited.
Lori has helped to transform thousands of men and women's lives through her Strategic Mind System of Success, Rapid Results Coaching Program and Audios, Retreats, Seminars and Speaking engagements. She specializes in working with high level entrepreneurs and independent business professionals with busy minds as well as empathic and high sensory individuals. Lori helps clients overcome barriers in thought patterns, limiting beliefs and behavior which can lead to issues such as stress, anxiety, negative thinking, and weight problems, lack of focus and follow-through, and procrastination.  Clients experience results in areas such as financial success, improved relationships, confidence, high self-esteem, stress reduction, behavior change, better health, and greater fulfillment in life.  Ms. Bestler runs a private coaching and hypnotherapy practice in Anoka, MN, assisting clients in the Minneapolis, St. Paul and surrounding Twin Cities Metropolitan Areas, as well as all over the U.S.
For more information contact us on the tab at the top of the website.  Ask for a complimentary Rapid Results 60 Minute Phone Coaching Consultation.
© Mindscapes Unlimited Mind Coaching Center