doTerra- Wellness Products and Essential Oil Brand I STRONGLY Stand Behind
I NEVER recommend a product to my clients that I don't personally use and see results for myself and those who order products from me. This is why I choose doTERRA. I used doTERRA for several months before I made the decision to recommend it to clients in my private practice.
With so many different wellness products on the market, it's hard to know which brand is the best. The type of person that I am and the type of clients I help, mostly have busy minds. This product line supports their needs to manage stress, reduce anxiety and a racing mind, balance the neuro pathways, improve focus, help with weight loss and cravings, and so on.
Due to the fact that I wasn't seeing the results with other brands of wellness products and essential oils, I decided to dive into learning more about quality essential oils and their medicinal benefits on our health. My research strengthened both my appreciation of the company doTERRA, the product line, and the ability to heal numerous ailments naturally instead of using prescription drugs or over the counter products with numerous toxic chemicals. I found that these products offered remarkable results for myself, my family, my friends and clients.
Excellent resource for recipes, in home medicinal use of essential oils and much more.
To read more about doTerra products or to place an doTerra order with Lori, CLICK HERE>>
Why doTerra?
They test each and every batch of oils.not just once, but 7 different ways!

They follow strict and sustainable growing and harvesting processes.

They source their oils in their prime environment.

The oils are a step above organic, they are Certified Pure Therapeutic Grade with no fillers, artificial ingredients, synthetic chemical substitutes or contaminants of any kind.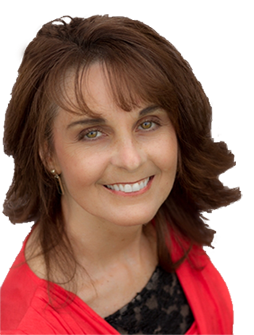 LORI BESTLER
Lori Bestler is a nationally recognized Mind Empowerment Coach, Award Winning Motivational Speaker, Corporate Trainer, and Self Help Recording Artist with Mindscapes Unlimited.
Lori has helped to transform thousands of men and women's lives through her Strategic Mind System of Success, Rapid Results Coaching Program and Audios, Retreats, Seminars and Speaking engagements. She specializes in working with high level entrepreneurs and independent business professionals with busy minds as well as empathic and high sensory individuals. Lori helps clients overcome barriers in thought patterns, limiting beliefs and behavior which can lead to issues such as stress, anxiety, negative thinking, and weight problems, lack of focus and follow-through, and procrastination.  Clients experience results in areas such as financial success, improved relationships, confidence, high self-esteem, stress reduction, behavior change, better health, and greater fulfillment in life.  Ms. Bestler runs a private coaching and hypnotherapy practice in Anoka, MN, assisting clients in the Minneapolis, St. Paul and surrounding Twin Cities Metropolitan Areas, as well as all over the U.S.
For more information contact us on the tab at the top of the website.  Ask for a complimentary Rapid Results 60 Minute Phone Coaching Consultation.
© Mindscapes Unlimited Mind Coaching Center