It's Time To Create Whatever You Want…
The Pen Is In YOUR Hand!!!
Get ready for a Powerful Professional Seminar and a Business Women's Weekend Retreat that will undoubtedly move you beyond your limitations to unlock and unleash greater potential while helping you create the conditions to live life fully.
Presented to you by Esteem Builder Seminars and two nationally recognized coaches;
Lori Bestler-Owner of Mindscapes Unlimited and Barbara Zuleger-Owner of Performance Partners LLC
These two dynamic women run successful businesses while thoroughly taking their life beyond limitations and fulfilling their dreams and desires! It is their deepest desire to show others how to embrace who they are without reserve and step into their highest potential, success, and happiness possible!
Retreat: Beyond the Breakthrough
– Friday, March 11th; 6:00 pm -Sunday, March 13th, 3:00pm
Thorwood Mansion and Retreat Center, Hastings MN
Designed for Women in Business (Owners / Independent Professionals) who have experienced success and breakthroughs, yet still seem somewhat stuck, want to get forward focused, and are ready to gain the edge to reach the next level of their dreams and goals.
A PERFECT OPPORTUNITY to step away from business and dig deep into what is next for you on your road to a life full of everything you desire.
This three day intimate and powerful retreat offers educational and inspirational experiences to:
Refocus your future

Reframe your thoughts

Relax your body

Rejuvenate your spirit
This will undoubtedly result in empowering you to catapult your business and transform your life. We guarantee you will not be the same person when you leave…in a very much appreciated way!
SPACE IS LIMITED to 10 AND PREREGISTRATION is REQUIRED
Remember, your registration includes:
Lodging Friday and Saturday Night-Thorwood Mansion

Admission for all activities and training offered during the Retreat

Welcome wine and appetizers reception in the Thorwood Mansion Penthouse

2 Continental breakfasts

1 Lunch (plus coffee, snacks)

$100 in Bonus gifts for early bird registration

Morning yoga experiences
And much, much, more
PLUS The full day "Blow the Lid Off Your Potential" Seminar (if you choose that option) Lunch Included
_________________________________________________________________________________
Seminar: Blow the Lid Off Your Potential
– Friday March 11th, 2016
Schaar's Bluff Gathering Center, Hastings MN
Designed for business professionals who want to be more confident, more productive, and more focused so they can experience outrageous success in work and life.
Learn how "Blow the Lid Off Your Potential" can help you change your psychology and grow your skills and your capability to new levels. This Esteem Builder Seminar is designed to help business professionals unlock and unleash the natural power of their mind to breakthrough any constraint and create the quality of life they imagine and desire. In this full day, action packed, interactive seminar attendees learn how to surpass their own limitations, achieve goals, improve the quality of their life and build lasting greatness.
What to expect from our day together:
Release your fears, doubts, and self-imposed limitations

Define healthy self-esteem and how it impacts your life

Expand your view of what is possible in your life and career

Learn how to shift to Higher-Self thinking for greater confidence

Create a plan for outrageous success

Become a less stressed, calmer, and more competent version of yourself
To inspire you this event is held at the beautiful Schaar's Bluff Gathering Center-Hastings MN
SPACE IS LIMITED AND PREREGISTRATION REQUIRED
_________________________________________________________________________________
Attend Esteem Builder Seminars Upcoming Programs and Blast off Your Success in 2016!
FEES:
RETREAT ONLY
Early Bird Registration Feb. 15th $398.00
After Feb. 15th $498.00-Don't Wait!!
RETREAT w/SEMINAR
Early Bird Registration Feb. 15 $497.00
PLUS $100 in BONUS GIFTS
– Register by January 30th
After Feb. 15th $597.00-Don't Wait!!!
SEMINAR ONLY
Early Bird Registration Feb. 15th $149
Registration After Feb. 15th $199
RETREAT SPACE IS LIMITED
ONLY 10 WOMEN WILL ATTEND THIS EXCLUSIVE EVENT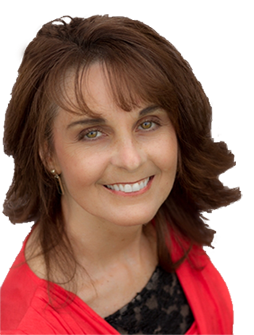 LORI BESTLER
Lori Bestler is a nationally recognized Mind Empowerment Coach, Award Winning Motivational Speaker, Corporate Trainer, and Self Help Recording Artist with Mindscapes Unlimited.
Lori has helped to transform thousands of men and women's lives through her Strategic Mind System of Success, Rapid Results Coaching Program and Audios, Retreats, Seminars and Speaking engagements. She specializes in working with high level entrepreneurs and independent business professionals with busy minds as well as empathic and high sensory individuals. Lori helps clients overcome barriers in thought patterns, limiting beliefs and behavior which can lead to issues such as stress, anxiety, negative thinking, and weight problems, lack of focus and follow-through, and procrastination.  Clients experience results in areas such as financial success, improved relationships, confidence, high self-esteem, stress reduction, behavior change, better health, and greater fulfillment in life.  Ms. Bestler runs a private coaching and hypnotherapy practice in Anoka, MN, assisting clients in the Minneapolis, St. Paul and surrounding Twin Cities Metropolitan Areas, as well as all over the U.S.
For more information contact us on the tab at the top of the website.  Ask for a complimentary Rapid Results 60 Minute Phone Coaching Consultation.
© Mindscapes Unlimited Mind Coaching Center