Recently I had the pleasure of being interviewed by Ursula Mentjes.  She is an amazing Speaker, Sales Expert, Sales Coach, and #1 Amazon Bestselling Author, who transforms the way Sales Professionals and Entrepreneurs think about selling so they can double or triple their sales this year!
I was asked to talk about how I learned the powerful way that my thoughts affect everything about my life. My story goes deep into my inspiring successes and moving struggles such as ADHD, Eating Disorders, Dislocated Worker, Divorce, Single Parenting, including the health challenges that I faced as a result of the stress I had experienced.
After our interview Ursula wrote an insightful article on stress which I am sharing below.
A Holistic Approach to Business and Sales with Lori Bestler
By Ursula Mentjes | September 4, 2017
If you've been around for a while, you've likely read or heard me speak about the incredible power that intentional thinking can have on your success and life satisfaction. I teach that when you believe that you can, you actually can – and do – succeed, just because of shifting your thoughts and beliefs.
But you see, it goes both ways – because your thoughts influence everything about your life – the good and the bad.
Have you ever been burned out? I mean really burned out? Perhaps you've even found yourself in a place where you're seeking professional help and even medications to help you manage the extreme stress you're under. Don't get me wrong – these can be great resources for those that require them, but let's take a step back and evaluate stress for a moment.
We all know that stress is bad for us. For example:
Stress raises cortisol levels
Stress interferes with sleep
Stress causes cravings
Stress causes depression
And there is even evidence to say that stress causescancer.
It's not new news that stress is no good for us! But most people today live with some level of unmanaged stress. And yet, here is the key: nearly all of that stress is caused by thoughts.
Yes, thoughts.
You see, our bodies have the very real ability to react – even chronically – to the negative thoughts in our lives. For instance, if you suddenly found yourself face to face with a dangerous predator, your mind would immediately process the information, and cause your body to react with the fight or flight response to help you survive.
When you reflect on your day and you say, "That situation stressed me out," what you're saying is that the situation at hand "caused you" to think stressful and negative thoughts.
But I ask you: can situations, people, or anything else really force us to think anything?
Your mind – and in turn, body – will simply respond to the messages you give them. And fortunately, they react to the good ones too. If our thoughts have the ability to do the damage listed above, imagine the level of health and success they can give you.
So how can you take your thoughts – and turn them from stress and burnout toward health and wealth?
Lori's advice to someone experiencing burnout? Take deep breaths. You see, as you reduce your physical stress, the mind begins to clear as well. The two are inextricably linked. Take care of one, and you invariably take care of the other. And once your head is clear, you'll know how to intentionally rearrange your toxic thoughts.
Here's another way to look at it:
Are you stressed? Good!
That means you know you need to make a change – and you know that the change starts with the intentional thoughts you choose allow into your mind.
So, what are your new intentional thoughts going to be?
*Listen to the interactive podcast to learn valuable tips on doubling your sales by going here  http://www.salescoachnow.com/lori-bestler.  
Special FREE Offers From Lori
Lori offers a no cost 45-60 Minute Rapid Results phone consultation where you will learn more about yourself and discover if you qualify for her program. Lori only works with 8 prequalified clients a month, and if qualify, she will explain how her program can help you more quickly reach your goals and dreams. Simply contact her at and mention no cost consultation.
She also offers two free audios; one is a 10 minute meditative audio where you will feel more refreshed and alert afterward.  This audio is available for free on her website when you sign up for her newsletter.  The second audio is self-hypnosis where you will be empowered and guided in ways to attract greater abundance while feeling incredibly relaxed and refreshed.  This one is available at https://soundcloud.com/strategic-mind-coach/free-hynosis-session .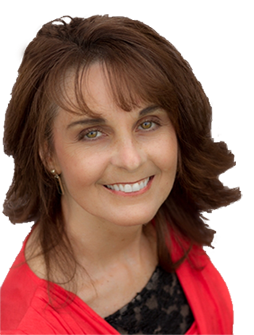 LORI BESTLER
Lori Bestler is a nationally recognized Mind Empowerment Coach, Award Winning Motivational Speaker, Corporate Trainer, and Self Help Recording Artist with Mindscapes Unlimited.
Lori has helped to transform thousands of men and women's lives through her Strategic Mind System of Success, Rapid Results Coaching Program and Audios, Retreats, Seminars and Speaking engagements. She specializes in working with high level entrepreneurs and independent business professionals with busy minds as well as empathic and high sensory individuals. Lori helps clients overcome barriers in thought patterns, limiting beliefs and behavior which can lead to issues such as stress, anxiety, negative thinking, and weight problems, lack of focus and follow-through, and procrastination.  Clients experience results in areas such as financial success, improved relationships, confidence, high self-esteem, stress reduction, behavior change, better health, and greater fulfillment in life.  Ms. Bestler runs a private coaching and hypnotherapy practice in Anoka, MN, assisting clients in the Minneapolis, St. Paul and surrounding Twin Cities Metropolitan Areas, as well as all over the U.S.
For more information contact us on the tab at the top of the website.  Ask for a complimentary Rapid Results 60 Minute Phone Coaching Consultation.
© Mindscapes Unlimited Mind Coaching Center