Tuesday Morning Inspiration
After writing this message I decided to save it in my file for possibly publishing in my forthcoming book. Something in me said to share it with some past clients and close friends. Feeling inspired with that idea, I proceeded to take action.  I'm ever so glad I did. Within an hour, after hearing every one respond, "Thank you, I really needed to read that today.", I decided I would share it here with you.
During these Covid19 days of 2020, as well as the political and racial unrest, the numerous deaths, the way our way of life has required us to adapt to the challenges, there seems to be so much calamity in the lives of humanity.  Fear, despair and discomfort are dominating so many people's mind. I hope and pray that this love note below, I wrote to YOU, be a reminder of how influential you really are.  In some way, today and tomorrow, and each day ahead, remember how important it is to think, say and do many more things that uplift and unites humanity than doing what separates us. Be the change, be the light!
Here's to Celebrating You…
By now, if my assumptions are accurate, I expect you've already sipped your second coffee cup empty, begun thinking of yourself as insufficient, somewhat alone, a little bit scattered, feeling frazzled while figuring out how to fix all the problems you're facing.
So… again I'm assuming, you need a reminder that at this very moment, there are a million molecules dancing with gratitude, filling the bodies of those individuals you've blessed with your wisdom, kindness, contagious energy and love. Each one, whose life you've touched, has touched another, then another, and on and on the magical multiplication of beautifying the multitudes goes.
Just know that besides being the lovely human being that you are, when you've set boundaries, stood your ground, held fast to what you believe and know, spread the message that its ok to be different, to be your authentic self; whether or not you can see it, you've already made an amazing impact in the lives of others.
Don't you think it's time to lighten up, let go of the self criticism, and do whatever makes you happy, laugh, and feel more alive?!
Consider today the day the universe celebrates you! The angels are raising their glasses, cherubs are playing the saxophone, Jesus is dancing, and God is smiling just like a proud daddy as He gazes into your eyes totally aware of the capable, effective, powerful, courageous, co-creator that you've come forth to be. Can you just imagine for a moment this divine community, that not only supports you every minute of the day, they are also your most avid cheerleading section?
Rah ran, sis boom ba! Now go have a spectacular day!!!
Be Well, Be a Blessing, Be Blessed!
Lori XO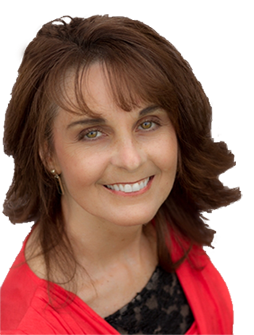 LORI BESTLER
Lori Bestler is a nationally recognized Mind Empowerment Coach, Award Winning Motivational Speaker, Corporate Trainer, and Self Help Recording Artist with Mindscapes Unlimited.
Lori has helped to transform thousands of men and women's lives through her Strategic Mind System of Success, Rapid Results Coaching Program and Audios, Retreats, Seminars and Speaking engagements. She specializes in working with high level entrepreneurs and independent business professionals with busy minds as well as empathic and high sensory individuals. Lori helps clients overcome barriers in thought patterns, limiting beliefs and behavior which can lead to issues such as stress, anxiety, negative thinking, and weight problems, lack of focus and follow-through, and procrastination.  Clients experience results in areas such as financial success, improved relationships, confidence, high self-esteem, stress reduction, behavior change, better health, and greater fulfillment in life.  Ms. Bestler runs a private coaching and hypnotherapy practice in Anoka, MN, assisting clients in the Minneapolis, St. Paul and surrounding Twin Cities Metropolitan Areas, as well as all over the U.S.
For more information contact us on the tab at the top of the website.  Ask for a complimentary Rapid Results 60 Minute Phone Coaching Consultation.
© Mindscapes Unlimited Mind Coaching Center