"Br

eak Free"

Workshop
Collapsing the Walls of Negative Thinking and Stress
Start Living the Life You LOVE!
Are you ready to "Tame the Beast in the Attic" of your mind?
Often our own thoughts can be our biggest enemy. Attend our "Break Free" Workshop and learn how to move out of your minds abyss and start living your best life…EVERYDAY.
In this all-new "Empowerment of the Mind" Workshop you will feel refreshed and renewed, experience personal transformation and be well on your way to professional success and mind-body wellness. You'll learn the keys you need to break through your inner barriers and unlock the limitless potential and endless possibilities that are waiting for you in all areas of your life.
Break Free to Unleash the Power Within Lunchtime Lesson FREE
Are Stuck in a Rut Yet Really Ready to Live Larger?
For Busy Minded Solopreneurs, Small Business Owners and Independent Business Consultants.
If you want to transform any area of your life — from your health and relationships to growing your business or career — "Break Free to Unleash the Power Within" is your chance to create lasting results. Thousands of people have already benefited from the Mindscapes Strategic Mind Coaching System of Success, from people who are already hugely successful and want to up their game to those just beginning the journey. Are you ready to start enjoying this magnificent adventure?
Do you agree that life is meant to be lived fully, to enhance your well-being, to enable you to excel, and help you rise above adversity with greater ease and peace of mind? Me too!
Don't miss this FREE – 1 Hour – Energizing and experiential learning experience.
It's different each time, come more than once. Space is limited! Reservations required!
Break free from your desk at lunch and join us. You'll be glad you did.
Experience the true fulfillment with a friend. For more information, call now 651-260-4540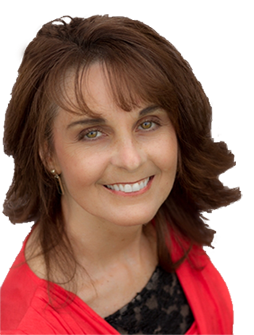 LORI BESTLER
Lori Bestler is a nationally recognized Mind Empowerment Coach, Award Winning Motivational Speaker, Corporate Trainer, and Self Help Recording Artist with Mindscapes Unlimited.
Lori has helped to transform thousands of men and women's lives through her Strategic Mind System of Success, Rapid Results Coaching Program and Audios, Retreats, Seminars and Speaking engagements. She specializes in working with high level entrepreneurs and independent business professionals with busy minds as well as empathic and high sensory individuals. Lori helps clients overcome barriers in thought patterns, limiting beliefs and behavior which can lead to issues such as stress, anxiety, negative thinking, and weight problems, lack of focus and follow-through, and procrastination.  Clients experience results in areas such as financial success, improved relationships, confidence, high self-esteem, stress reduction, behavior change, better health, and greater fulfillment in life.  Ms. Bestler runs a private coaching and hypnotherapy practice in Anoka, MN, assisting clients in the Minneapolis, St. Paul and surrounding Twin Cities Metropolitan Areas, as well as all over the U.S.
For more information contact us on the tab at the top of the website.  Ask for a complimentary Rapid Results 60 Minute Phone Coaching Consultation.
© Mindscapes Unlimited Mind Coaching Center