Disable Stinkin' Thinkin'
by Lori Bestler, Positive Change Expert and Mind Coach

Jeffrey M. Schwartz MD, author of Brain Lock-A four step self-treatment to change your brain chemistry, tells us that "It's not how you feel, but what you do that counts." When you do the right things, feelings tend to improve as a matter of course. But spending too much time being overly concerned about uncomfortable feelings, you may never get around to doing what it takes to actually improve.

Depression or discomfort never will leave until you disable its power over you. You disable the controlling force by taking control back, proving you can conquer your dilemma, and proving it is a lie.

According to the book, "The New Feminine Brain":

Unexpressed emotions affect many areas in your brain and body.

Unresolved, unexpressed fear, anger and sadness electrically and biochemically disrupts your brain circuits. This in turn hurts your capacity to pay attention, learn, or remember things. Your capacity to see or hear narrows and is distorted.

Prolonged, unresolved negative emotions can result inhealth reactions especially if you are genetically susceptible. You may consider Hypnosis to help you move beyond the stuck places in your subconscious mind. In hypnosis you will pin point what needs to change and be empowered to begin a new way of thinking and doing for a better life.

Thought patterns of sadness are:

Thinking that the emotional pain will last forever
Thinking that things are hopeless, and you can't do anything to improve the situation
Distractibility and problems paying attention
Forgetfulness and problems learning

Outward Signs:

Face frowning or dull droopy eyes
Body droopy slumped posture, slowed movements, slowed speech, slowed thoughts
Talking about things that are depressing
Criticizing, blaming, being down on things

Health Reactions:

Fatigue/lethargy/apathy
Lack of initiative and motivation
Hollow feelings in chest, emptiness/chest pressure
Shortness of breath. Problems swallowing. Dizziness.
Gaining or loosing weight. Anorexia or obesity.
Insomnia or excessive daytime sleepiness.
Major PMS. Depression. Increase in cholesterol. Increased pain.
Inflammation in body: increased risk of heart disease and dementia.
Immune system dysfunction: increased susceptibility to infection, autoimmune illness or cancer.

About Emotions:

Emotions have purpose to prompt our attention-to look, be aware, change, speak up.
Emotions are contagious-pick up those from others that are positive and recognize and cast out those that are negative.

Emotions can become hidden or defective. Renew the Spirit of your mind. Feed it positive thinking, dream, envision a future you desire, act toward it.

"When life was not tidy, "it was the small things that helped, taken one by one and savoured," the English writer Rumer Godden recalls in her mesmerizing memoir of passionate, authentic life well lived, A House With Four Rooms.
Things like planting Japanese poppies, drinking very good tea out of a thin china cup, eating hot buttered crumpets, rereading a love letter. Small things savoured, even if you have to force yourself to focus on them, is how to remain "happy when you are miserable," and keep moving toward magnificent.

You can decide to make big changes and hire someone like a hypnotist to help you rethink your thoughts in a healthier and more useful way.

Or if your problem is new to you, and not a reoccurring problem, you may decide to start small and begin with our "SADness Be Gone" Audio to support your pathway to more positive thinking and emotional relief.

Did you know that you are not the same physical person you were a year ago? You may not feel all that different but you certainly are. Every single cell in your body, depending on the source that figure varies from 50 to 75 trillion cells, is replaced in less than a year.

Everything, your house, your town, the place you grew up as a child, changes. Nothing today, is the same tomorrow, you won't be the same and your relationship with it won't be the same as it was. In fact, the whole world as we know it is gone the moment we know it!

Futurist Eric Hoffer says, "In times of change, the learners will inherit the earth, while the learned find themselves beautifully equipped to deal with a world that no longer exists."

What must you do to learn to embrace and leverage change? What are you hanging on to in your life and/or your business that no longer serves you?
For a FREE No Obligation Consultation CONTACT US TODAY.

To your continued health, wealth and happiness.
To receive our FREE daily motivational messages and receive our monthly newsletter, sign up NOW.
This article was brought to you by Lori Bestler-America's Positive Thinking Expert and Change Agent, Motivational Speaker and Hypnosis Coach from www.mindscapesunlimited.com.
Reprint Publication-Privacy Policy Reprint These Articles In Your Own Publication: I encourage you to reprint any article "by Lori Bestler", in your own e-mails, online newsletters, or conventionally-printed publications. It's free and legal … as long as proper credit is given. All you have to do is include the following notation along with the reprint of my material:
"Reprinted with permission from Lori Bestler-America's Positive Thinking Expert and Change Agent, with MindScapes Unlimited. For your own personal, free subscription to the 'Monthly MindScapes Unlimited Newsletter' … along with a FREE "Energizing Audio" and several other special Life-Changing, Self Empowering events and opportunities, go to www.mindscapesunlimited.com.
Privacy Policy Your e-mail address is absolutely confidential. We will NEVER give, sell or share your address with anyone.
Lori Bestler is a Motivational Speaker and Hypnosis Coach with MindScapes Unlimited. She specializes in working with Entrepreneurs and Ambitious Professionals with busy minds. She helps clients in the areas of ADHD, Goal Achievement and Focus, Weight Loss, Smoking Cessation and Stress Management. Lori also teaches group Self-Hypnosis and Stress Management Workshops privately and onsite for corporations that want to help employees improve wellness and peak perform. Ms. Bestler runs the MindScapes Unlimited Hypnosis Coaching Center in Stillwater MN. Lori has spoken to over 17,000 men and women in various venues helping them successfully make positive life changes to unleash their full potential and be their best self daily.
 Sign up for Lori's monthly newsletter and receive free "Be Energized" Audio Download, Value $19.95. Join NOW!
 For more information about Motivational Speaking or Hypnosis Coaching, or Brain Entrainment call Lori at 651-464-9034. Free ½ hour consultation available too. CONTACT LORI NOW.
© 2010 MindScapes UnLimited Lori Bestler-Hypnosis Coach specializing in helping people with busy minds. www.Mindscapesunlimited.com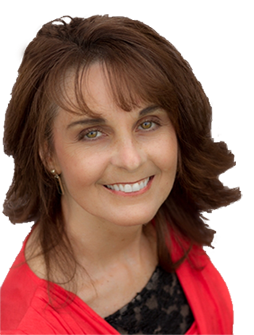 LORI BESTLER
Lori Bestler is a nationally recognized Mind Empowerment Coach, Award Winning Motivational Speaker, Corporate Trainer, and Self Help Recording Artist with Mindscapes Unlimited.
Lori has helped to transform thousands of men and women's lives through her Strategic Mind System of Success, Rapid Results Coaching Program and Audios, Retreats, Seminars and Speaking engagements. She specializes in working with high level entrepreneurs and independent business professionals with busy minds as well as empathic and high sensory individuals. Lori helps clients overcome barriers in thought patterns, limiting beliefs and behavior which can lead to issues such as stress, anxiety, negative thinking, and weight problems, lack of focus and follow-through, and procrastination.  Clients experience results in areas such as financial success, improved relationships, confidence, high self-esteem, stress reduction, behavior change, better health, and greater fulfillment in life.  Ms. Bestler runs a private coaching and hypnotherapy practice in Anoka, MN, assisting clients in the Minneapolis, St. Paul and surrounding Twin Cities Metropolitan Areas, as well as all over the U.S.
For more information contact us on the tab at the top of the website.  Ask for a complimentary Rapid Results 60 Minute Phone Coaching Consultation.
© Mindscapes Unlimited Mind Coaching Center