4 DYNAMIC WOMEN
LUNCH-TIME ONLINE WEBINARS
Experience the training without the transportation.
Unleash and maximize your full success potential by attending our Success Series Webinars!
JUNE 8th – Grow a Sales Success Superstar State of Mind
– Learn how to fast track to achieveing superior sales results. Would you like your confidence to go up, your call reluctance to diminish and more importantly encounter minimal resistance and have more productive conversations with prospects? Then sign up for this engaging and educational webinar now.

Time: Each webinar is one hour in length from 11:30 a.m. – 12:30 p.m. Central Time
Location: Your computer
Visit www.4dynamicwomen.com for more information.

——————————————————————————–
Dare

to

be

Dynamic!
The Power of an Intentional Woman

A motivational morning of fun, making new positive connections, and transformational learning for women in business.

To have greater success and fulfillment in life we must be willing to learn and grow.
For over 25 years, four women who compose the 4 Dynamic Women business have been serving women like you who want to assure that you have the energy, enthusiasm, and educational tools to continually move forward to excel in life and career.
The "Dare to be Dynamic" Event is a place where you will learn how to overcome numerous challenges you may be experiencing in your business. You'll meet 4 dynamic business owners who have achieved success and are willing to share their strategies. You'll be trained by experts in the leadership, organization, technical, and mind management fields who have dedicated their lives to educating and inspiring others. But more than any of these reasons to attend, perhaps the most significant one is that you will leave the "Dare to be Dynamic" Event renewed and empowered to make a greater difference.
Tuesday, September 28, 2010
7:45 a.m. – 12:30 p.m.

After the "Dare to be Dynamic!" Event YOU will be…
More excited about your future.
More committed to do what it takes to make your dreams a reality.
More skilled in the fundamentals of managing your life and career.
More proud to be a woman in business.
More connected to the resources available to excel personally and professionally.
Much clearer about your direction, commitment, and potential.
And last, but not least…
You will leave more determined to seize the opportunity you have and utilize your talents to create the life you want for yourself and your family.
——————————————————————————–
Join our 4 Dynamic Women blog. Learn, grow and let us know what you want to know to grow and succeed. http://4dynamicwomen.blogspot.com receive information on free motivational teleconference calls, and stay informed about upcoming events, sign up for our MindScapes Unlimited Newletter.
To
Contact Lori Bestler with MindScapes Unlimited.
Registration and breakfast 7:45-8:00 a.m.
North Oaks Golf Club
54 East Oaks Road
North Oaks, MN 55127
(651) 484-8585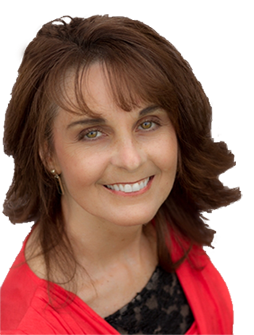 LORI BESTLER
Lori Bestler is a nationally recognized Mind Empowerment Coach, Award Winning Motivational Speaker, Corporate Trainer, and Self Help Recording Artist with Mindscapes Unlimited.
Lori has helped to transform thousands of men and women's lives through her Strategic Mind System of Success, Rapid Results Coaching Program and Audios, Retreats, Seminars and Speaking engagements. She specializes in working with high level entrepreneurs and independent business professionals with busy minds as well as empathic and high sensory individuals. Lori helps clients overcome barriers in thought patterns, limiting beliefs and behavior which can lead to issues such as stress, anxiety, negative thinking, and weight problems, lack of focus and follow-through, and procrastination.  Clients experience results in areas such as financial success, improved relationships, confidence, high self-esteem, stress reduction, behavior change, better health, and greater fulfillment in life.  Ms. Bestler runs a private coaching and hypnotherapy practice in Anoka, MN, assisting clients in the Minneapolis, St. Paul and surrounding Twin Cities Metropolitan Areas, as well as all over the U.S.
For more information contact us on the tab at the top of the website.  Ask for a complimentary Rapid Results 60 Minute Phone Coaching Consultation.
© Mindscapes Unlimited Mind Coaching Center