STRESSED…Do Any of These Sound Like You?
| | |
| --- | --- |
| | Burnt out, stressed out, rundown and tired? |
| | Out of balance; out of control, feel anxious? |
| | Frustrated with mind racing constantly? |
| | Too much to do; not enough time for fun, family or relaxation. |
| | I'm never able to get my "to do" list all done. |
| | Interruptions throw me in a tail spin. |
| | I procrastinate on challenging and important activities. |
| | Less satisfied with what I'm doing because of lack of completion. |
| | Too many priorities; often feel unprepared, incapable and pressured? |
| | Distractions and the urgent rule my life more than focusing on goals? |
MindSoar Wellness Center CAN HELP
Mission Statement:
MindScapes Unlimited presents the MindSoar Wellness Center for the mind. MindSoar is dedicated to the purpose of offering the highest quality Stress Reduction, Positive Change and Personal Success Seminars, workshops, keynotes and coaching anywhere along with lifelong support to our clients.
The MindSoar Wellness Center is a place to…well, think well, and relax, and get re-energized and leave feeling better than you have in a long time!
Enjoy Stressless, Effortless Workouts.

Heal with Powerful Relaxation and Stress Reduction Sessions.

Gain the Power to Achieve What You Want More of and Find the Freedom to Overcome What You Want Less of for Lasting Dynamic Change and Growth Both Personally and Professionally.
In the month of July and August we are offering a free 1/2 hour Stress Management Session to sample our center and services. Enjoy results over the phone or at our comfortable facility designed with the utmost care to create a welcoming and refreshing environment for our clients.
Simply call Lori at 651-464-9034 or Contact Us on our website today and schedule your free session before the dates and times are booked up.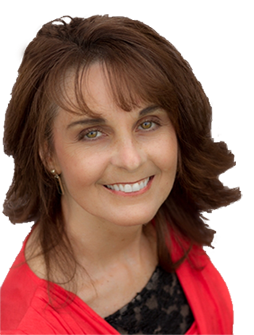 LORI BESTLER
Lori Bestler is a nationally recognized Mind Empowerment Coach, Award Winning Motivational Speaker, Corporate Trainer, and Self Help Recording Artist with Mindscapes Unlimited.
Lori has helped to transform thousands of men and women's lives through her Strategic Mind System of Success, Rapid Results Coaching Program and Audios, Retreats, Seminars and Speaking engagements. She specializes in working with high level entrepreneurs and independent business professionals with busy minds as well as empathic and high sensory individuals. Lori helps clients overcome barriers in thought patterns, limiting beliefs and behavior which can lead to issues such as stress, anxiety, negative thinking, and weight problems, lack of focus and follow-through, and procrastination.  Clients experience results in areas such as financial success, improved relationships, confidence, high self-esteem, stress reduction, behavior change, better health, and greater fulfillment in life.  Ms. Bestler runs a private coaching and hypnotherapy practice in Anoka, MN, assisting clients in the Minneapolis, St. Paul and surrounding Twin Cities Metropolitan Areas, as well as all over the U.S.
For more information contact us on the tab at the top of the website.  Ask for a complimentary Rapid Results 60 Minute Phone Coaching Consultation.
© Mindscapes Unlimited Mind Coaching Center