Meet the 4 Dynamic Women Online
FREE Webinar; Top Tips to Excel in Life and Career
You are invited to attend a brief but certainly beneficial webinar unlike anything the 4 Dynamic Women have done before.
These four women are joining together to share some of their top tips from their upcoming monthly webinars for FREE.
Register today to sample how educational, enlightening and energizing these online training sessions can be.
You can participate in this training session from the comfort of your home and convenience of your telephone or computer.
At this webinar you will also learn about other events where you'll be trained, motivated and
inspired by some of the most respected speakers, coaches, trainers, and self help recording artists in the Personal Development, Health, Sales, Organization and Leadership Industries.
When: Tuesday, July 6 – 11:30 am-12:00 pm
Where: At your computer
What to wear: Anything you want!
Register today: https://www2.gotomeeting.com/register/683489146
Remember, this dynamic webinar is being offered at no cost to you so share the opportunity with others.
Register today! Click here for details.
To your success,
Lori Bestler-Founder and President; 4 Dynamic Women
There's more…
S.O.S. for Office Distress
Get your office under control. Join us for the 1 hour online session.
When: Tuesday, July 13 – 11:30 am-12:30 pm
Where: At your computer
Register now: http://www.4dynamicwomen.com/Training.html More…
And more…
Dare to Be Dynamic-"Power of an Intentional Woman"
Meet all 4 Dynamic Women in person.
The 4 Dynamic Women want to meet YOU TOO, a Dynamic Woman in Business!
When: Tuesday, September 28 – 7:45 am – 12:30 pm
Where: North Oaks Golf Club, North Oaks, MN
Register: http://www.4dynamicwomen.com/registration.html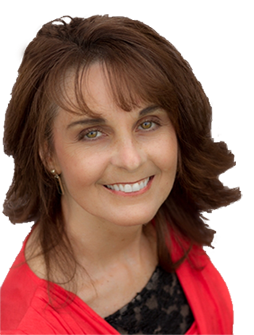 LORI BESTLER
Lori Bestler is a nationally recognized Mind Empowerment Coach, Award Winning Motivational Speaker, Corporate Trainer, and Self Help Recording Artist with Mindscapes Unlimited.
Lori has helped to transform thousands of men and women's lives through her Strategic Mind System of Success, Rapid Results Coaching Program and Audios, Retreats, Seminars and Speaking engagements. She specializes in working with high level entrepreneurs and independent business professionals with busy minds as well as empathic and high sensory individuals. Lori helps clients overcome barriers in thought patterns, limiting beliefs and behavior which can lead to issues such as stress, anxiety, negative thinking, and weight problems, lack of focus and follow-through, and procrastination.  Clients experience results in areas such as financial success, improved relationships, confidence, high self-esteem, stress reduction, behavior change, better health, and greater fulfillment in life.  Ms. Bestler runs a private coaching and hypnotherapy practice in Anoka, MN, assisting clients in the Minneapolis, St. Paul and surrounding Twin Cities Metropolitan Areas, as well as all over the U.S.
For more information contact us on the tab at the top of the website.  Ask for a complimentary Rapid Results 60 Minute Phone Coaching Consultation.
© Mindscapes Unlimited Mind Coaching Center