How do Brainwaves Reduce Stress, Cravings, and Calm a Chronically Busy Mind??
My Story
Now before I go and get all scientific on you, I first want to admit that I developed my "sound therapy" program for personal reasons. Tell me if you can relate to my story…
Have you ever had ADHD type behavior where your thoughts bounced all over the place and felt your brain was out of control? I did!
Have you ever been stressed and struggled to find the words to explain what you are thinking in a way that made sense to someone other than you? I have!
Have you ever woke-up in the morning feeling so anxious for no reason at all, unable to calm your mind and body to effectively get through the day? I have!
Days, turned into months, and months into years where I continued to feel like I could never get everything done, never do anything right, never feel a sense of completion or a growing confidence; always inadequate, always seeking perfection, never happy or successful enough deep within my beliefs. And the craziness of it all was that I was a VERY successful life coach, entrepreneur, and motivational speaker, accomplishing A LOT, and comparatively speaking should have had confidence up the wazoo!!! Yet I didn't.
Today I am known as the "Positive Thinking Expert". People seek to be surrounded by me because of the positivity I illuminate that overflows to others. And as a Strategic Mind Coach, my clients come to learn these powerful tools to activate positivity too.
And creating this amazing and I dare say AMAZING line of audios has been a God send for me and numerous others. I can say this without hesitation because I know, without a shadow of doubt these audios work miracles. And by learning the skills to change my ineffective and at times hostile (severe self-sabotaging) thinking patterns, got me off medications for ADHD, significantly improved my failing health; fatigue, weight gain, foggy thinking, losing my balance and more. I now have my personally back and love who I am. I've learned to use my gifted busy mind most effectively, can focus and complete task much better. These are the same skills, I now teach clients through my Strategic Mind Coaching Program.
My audios have helped so many people, not only people with ADHD, also those filled with stress, negative thinking and an anxiousness that overcomes the entire body. They have helped empower listeners to increase their confidence, focus (ovecoming procrastination), think more effectively and even manifest success. Bottom line, this technology combined with the sounds and scripting are a powerful combination for affecting positive change, both in the brain and body.
Now for the Science
A lack of Alpha and or Theta brainwaves and an overabundance of higher Beta activity is characteristic of Anxiety and Stress. Not surprisingly, people lacking these vital brainwaves often turn to external substances (such as alcohol, tobacco and drugs) to induce the production of these brainwaves, providing temporary, and potential dangerous relief.
Using relaxation-focused brainwave entrainment sessions such as Breathe and Be Empowered, you can not only reduce stress, anxiety and cravings for external substances, but you can also increase your brain's ability to produce the brainwaves, allowing you to better deal with stress in the future.
You can begin the process of effortless positive and lasting change, and it all starts the moment you allow your relaxed body and mind to soak in the sounds and suggestions.
Now then, beyond the audios, some people have been stuck in a downward spiral for far to long and need more. If that sounds like you then …
TAKE CONTROL
You really CAN take charge of your life and health and achieve any goal you wish when you learn how to use the natural power of your mind.
Lori, thanks for all you've helped me with through hypnosis coaching. My new job you helped me manifest is like a custom fit perfectly tailored suit, I am having a blast. According to the owners I am exceeding all expectations. AND I doubled my income and increased happiness and relationships first year! I want to keep going with hypnosis. I even wore out the cd it no longer plays! God Bless you! Tosh
Strategic Mind Coaching is one of the most effective means of realizing the life you envision. I have helped thousands of individual's breakthrough barriers to increase business success, inner wellbeing and gain control of their life. I'd love to help you too.
If you're committed to creating the life you really want, I look forward to working with you. Contact me today for a FREE CONSULTATION and start your journey to realize your dreams and live a life you love. Let's get started!
CALL (651-464-9034)
More Research
It has been found that people with addictive personalities have low activity in the Alpha region of the brain. Research done using Alpha training during the 1980's yielded incredible results with a 70% success rate in a three year follow up. Henry Adams, PH.D of NIMH and head of the alcoholism programs at St. Elizabeth's Hospital in Washington, found that alcoholics showed a 55% decrease in alcohol consumption after a single relaxation session combined with a brief anti-alcohol suggestion.
Alpha/Theta Neurofeedback results in some 80% of those addicts properly trained becoming non-craving healthy people with well adjusted neurochemistry (Peninston & Kulkosky, 1990).
It has also been found that those with lower SMR levels tend to be more likely to self-medicate with drugs or alcohol. Low SMR levels can lead to an inability to relax or control levels of arousal. People suffering from chronic anxiety, panic attacks and ADD also tend to lack the SMR brainwave. In one case study a 29 year long-time sufferer of panic attacks completely rid herself of her disorder by using Alpha training. (Panic Attacks, Stress, and Anxiety-Biocybernaut Insititue)
Depression is commonly linked to inadequate levels of Serotonin. Dr. Norman Shealy, Dr. Ray Smith, Saul Rosenthal, Norman Wulfsohn, Saul Liss and many other researchers have found that depression can be reduced with brainwave stimulation. Shealy studied Serotonin levels in particular and found that a mere 2 weeks of treatment was enough to lift 60% of subjects out of depression. Subjects showed a subsequent increase not only in levels of Serotonin, but also nor epinephrine, dopamine, and beta-endorphins.
In a study on Seasonal Affective Disorder, conducted by Kathy Berg and David Siever, 84% of the subjects became clinically non-depressed after treatment, and 100% of those treated experience a significant reduction in depression. Results also showed decreases in anxiety and over-eating while energy and motivation levels increased. Twelve of the participants actually lost weight (average of 9.5 lbs) during the trail.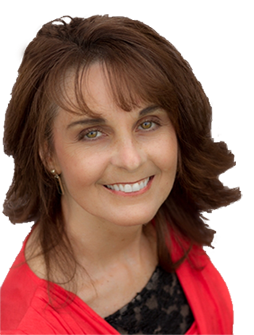 LORI BESTLER
Lori Bestler is a nationally recognized Mind Empowerment Coach, Award Winning Motivational Speaker, Corporate Trainer, and Self Help Recording Artist with Mindscapes Unlimited.
Lori has helped to transform thousands of men and women's lives through her Strategic Mind System of Success, Rapid Results Coaching Program and Audios, Retreats, Seminars and Speaking engagements. She specializes in working with high level entrepreneurs and independent business professionals with busy minds as well as empathic and high sensory individuals. Lori helps clients overcome barriers in thought patterns, limiting beliefs and behavior which can lead to issues such as stress, anxiety, negative thinking, and weight problems, lack of focus and follow-through, and procrastination.  Clients experience results in areas such as financial success, improved relationships, confidence, high self-esteem, stress reduction, behavior change, better health, and greater fulfillment in life.  Ms. Bestler runs a private coaching and hypnotherapy practice in Anoka, MN, assisting clients in the Minneapolis, St. Paul and surrounding Twin Cities Metropolitan Areas, as well as all over the U.S.
For more information contact us on the tab at the top of the website.  Ask for a complimentary Rapid Results 60 Minute Phone Coaching Consultation.
© Mindscapes Unlimited Mind Coaching Center