New Year – New You – Abundant Success
Open House:
Come visit the Stillwater Practice of Lori Bestler and Nina Potter-Two Dynamic Change Masters

Education, Sample our Services, have Fun, and Surprises!
Whether 2009 wasn't the best year for you, or it was a year filled with abundance, one thing is sure …we all want 2010 to be even BETTER, right?!

About 95% of New Year's Resolutions are not attained and over 70% are abandoned before the end of January each year.

So be SURE this doesn't happen to you, learn how our services can help you make 2010 a year you'll remember.
Date: Friday, February 19th, 2010

Time: 11:00 am to 7:00 pm

Location: 1902 Greeley St S, Stillwater MN, 55082
Lori Bestler: Positive Change Expert and Mind Coach
MindScapes Unlimited-Wellness and Coaching Center
Working with People with Busy Minds:
Services Offered: Hypnosis, NLP, Coaching, Brain Entrainment, Stress Management
Stress Management, Anxiety, Addictions (smoking/overeating), Depression, Insomnia, Fears, Lack of Focus and Follow through. (ADHD)
For more information contact Lori at (651) 464-9034

Free No Risk Consultations available. Phone coaching and hypnosis available.
To get a jump start on your goals now, just call today!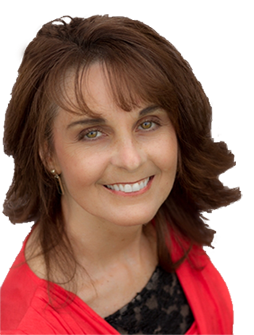 LORI BESTLER
Lori Bestler is a nationally recognized Mind Empowerment Coach, Award Winning Motivational Speaker, Corporate Trainer, and Self Help Recording Artist with Mindscapes Unlimited.
Lori has helped to transform thousands of men and women's lives through her Strategic Mind System of Success, Rapid Results Coaching Program and Audios, Retreats, Seminars and Speaking engagements. She specializes in working with high level entrepreneurs and independent business professionals with busy minds as well as empathic and high sensory individuals. Lori helps clients overcome barriers in thought patterns, limiting beliefs and behavior which can lead to issues such as stress, anxiety, negative thinking, and weight problems, lack of focus and follow-through, and procrastination.  Clients experience results in areas such as financial success, improved relationships, confidence, high self-esteem, stress reduction, behavior change, better health, and greater fulfillment in life.  Ms. Bestler runs a private coaching and hypnotherapy practice in Anoka, MN, assisting clients in the Minneapolis, St. Paul and surrounding Twin Cities Metropolitan Areas, as well as all over the U.S.
For more information contact us on the tab at the top of the website.  Ask for a complimentary Rapid Results 60 Minute Phone Coaching Consultation.
© Mindscapes Unlimited Mind Coaching Center