Leadership has been and continues to be one of the most important tools of influence in human history.
From ancient civilizations to modern day multi-national corporations, men and women of passion, fervor and zeal have discovered the magic and wonder of motivating people to grow beyond the gray of their everyday reality.

Leaders inspire others to embrace the rich colors that characterize the mindscape of an extraordinary life where GREATNESS lives. Every single organization or collection of people, from large to small, requires compassionate and skilled leaders who connect to the spirit of the team.

Inspirational leadership is what identifies and draws out personal desires and successfully links them with the corporate vision. It has been said that "everything rises and falls on leadership," and it is true. When ever you see a company struggle with conflict, decreasing profits, or low productivity, statistics prove time and time again, ineffective leadership is at the core of these problems.

Families, communities, businesses, organizations and yes, even nations – every group fulfills its purposes and reaches beyond imagined potential based on the quality of leadership. Having an inspirational leader full of integrity, encouragement, and the right style of teambuilding, nurtures and grows great future leaders.

Leaders possess the responsibility and the privilege to see grand visions, to dream big dreams. Inspirational leaders, encourage others to walk along the pathway of potential where they excitedly connected to the corporate vision. Then and only then will they be dedicated, together working hard to reach a united desirable destination.

When people make decisions today, it's based on a mindset cluster. The Internet has broadened and sped up transmission of information, allowing people to be bombarded by persuasive media, post questions to companies, link to other consumers, email their friends, forward Web links, and develop bulletin-board relationships with people of similar interests. The infiltration of information that often is designed to win your preference and sway your thinking in a specific way, is rising.

In times of steep competition, change, and just plain needing to make everyday decisions employees naturally seek good guidance. Leaders that inspire and connect employees to the vision can offer good, reliable, informed perspectives, advice and information about what's going on now. They also encourage high spirited individuals and teams to plan and prepare for what's to come.

Individuals, teams, and leaders are what holds the framework of an organization together for sustaining the mindscape of continual growth and success. The inspirational leader is someone employees trust and therefore desire to follow and perform at their very best level. Great inspirational leaders know it is always a wise decision to invest in developing employees and help them envision…
Check out our "Inspirational Leadership Seminar," and start learning how to inspire your employees to reach the greatness you both desire.
To receive information on brain entrainment music, free motivational teleconference calls, and stay up on what is new, sign up for our
MindScapes Unlimited Newletter
.
Contact Us for More Information
Copyright © 2009 by MindScapes Unlimited
www.mindscapesunlimited.com
6529 Appaloosa Ave N, Forest Lake, MN 55025 (651) 464-9034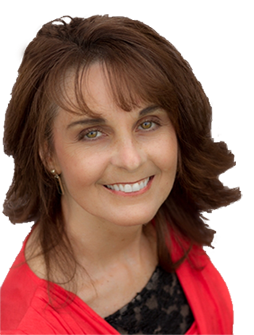 LORI BESTLER
Lori Bestler is a nationally recognized Mind Empowerment Coach, Award Winning Motivational Speaker, Corporate Trainer, and Self Help Recording Artist with Mindscapes Unlimited.
Lori has helped to transform thousands of men and women's lives through her Strategic Mind System of Success, Rapid Results Coaching Program and Audios, Retreats, Seminars and Speaking engagements. She specializes in working with high level entrepreneurs and independent business professionals with busy minds as well as empathic and high sensory individuals. Lori helps clients overcome barriers in thought patterns, limiting beliefs and behavior which can lead to issues such as stress, anxiety, negative thinking, and weight problems, lack of focus and follow-through, and procrastination.  Clients experience results in areas such as financial success, improved relationships, confidence, high self-esteem, stress reduction, behavior change, better health, and greater fulfillment in life.  Ms. Bestler runs a private coaching and hypnotherapy practice in Anoka, MN, assisting clients in the Minneapolis, St. Paul and surrounding Twin Cities Metropolitan Areas, as well as all over the U.S.
For more information contact us on the tab at the top of the website.  Ask for a complimentary Rapid Results 60 Minute Phone Coaching Consultation.
© Mindscapes Unlimited Mind Coaching Center