Attention Business Women…
2013 "Jump Start Your Over the Top Success" Workshop
January 25, 2013 8:00am – 12:00pm
What could you do to make 2013 YOUR BEST YEAR EVER?  Make more money? Learn something? Improve something? Maybe lose some weight?  Stop eating too much late at night? Cut down on time wasters? Stop procrastination? Spend more time with the spouse and kids?
It's a NEW YEAR. The old one is gone. Time is passing. And insanity is doing the same thing expecting different results.  If nothing changes, nothing changes.  You CAN have it all!
Come and create a powerful plan for the Over the Top Life you crave in 7 Amazing Areas!
Financial – Career – Relationships – Recreation and Free Time –
Health and Wellness – Personal Development – Community Service/Volunteering
Lori Bestler (Life Coach) and Liz Uram (Business Coach) with The Coach and Mentor Group are proud to present:  Jump Start Your 'Over the Top' Success Workshop on January 25th!  Using the powerful principles that Lori and Liz teach, your confidence will skyrocket and you will experience exciting changes in your life, with new financial results. Our commitment is to help you be much more capable to realize the success and life you desire most by following practical steps to powerfully manifest your dreams.
 Sometimes, life can be very stressful; Lots to do, but not enough time. Yet taking time to learn the tools to make life more manageable, more enjoyable, and more successful is essential. Without the necessary skills, you keep doing what you've always done, wishing for different results.
The choices you made yesterday shape your today.  And the choice you make right now, will shape your tomorrow.  If you want different results, better outcomes, and greater success in all areas of your life, we'll guarantee…Jump Start Your 'Over The Top' Success will make you more self-motivated, make you think in a more self-empowered way, and make you excited to immediately implement the tools taught for continual profound success.
Don't delay! Seating is limited for this highly interactive workshop. Grab your seat now and enjoy special early bird pricing!
Date: January 25th

Time: 8:00am – 12:00pm

Registration Begins:  7:30 am

Location:

12 Bridge Square, Suite 202B, Anoka MN 55303
Investment:  $159 (price goes up to $179 after January 2, 2013)
Includes Workshop and these Materials:
How to Organize & Manage your Time – A One Year Planning and Action Guide
MindScapes Overcoming Procrastination Self-Help Audio
Register by January 2nd, 2013 to get the Early Bird Package Price of $159
PLUS, Receive These 5 Bonuses (valued at over $350!)…
FREE "Rapid Change" Mind Mastery Coaching Assessment

FREE "Breaking Free" of Negative Programming eBook

FREE 10 Minutes to "Be Revived and Energized" Audio

FREE eBook "Boost Your Business Now! 5 Steps to a Simple, Powerful Marketing Plan"
FREE Get Focused Session with Liz
Nobody stacks up an ACTION PACKED program like these TWO POWERFUL PRESENTERS…Liz and Lori! Their unique combination of individual talents, creative energy, and dynamic presentation skills makes this workshop a TRANSFORMATIVE EVENT.
Register now for just $159!  Limited Seating.
For More information call Lori at 651-464-9034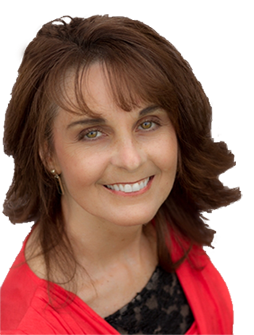 LORI BESTLER
Lori Bestler is a nationally recognized Mind Empowerment Coach, Award Winning Motivational Speaker, Corporate Trainer, and Self Help Recording Artist with Mindscapes Unlimited.
Lori has helped to transform thousands of men and women's lives through her Strategic Mind System of Success, Rapid Results Coaching Program and Audios, Retreats, Seminars and Speaking engagements. She specializes in working with high level entrepreneurs and independent business professionals with busy minds as well as empathic and high sensory individuals. Lori helps clients overcome barriers in thought patterns, limiting beliefs and behavior which can lead to issues such as stress, anxiety, negative thinking, and weight problems, lack of focus and follow-through, and procrastination.  Clients experience results in areas such as financial success, improved relationships, confidence, high self-esteem, stress reduction, behavior change, better health, and greater fulfillment in life.  Ms. Bestler runs a private coaching and hypnotherapy practice in Anoka, MN, assisting clients in the Minneapolis, St. Paul and surrounding Twin Cities Metropolitan Areas, as well as all over the U.S.
For more information contact us on the tab at the top of the website.  Ask for a complimentary Rapid Results 60 Minute Phone Coaching Consultation.
© Mindscapes Unlimited Mind Coaching Center