Keep Challenging Yourself to Avoid Weight Loss Plateaus!
Whatever exercise you choose, change up your exercise routine for continual weight loss!
Far to many weight loss clients I work with exercise because they feel they "have to" exercise versus "want to" exercise. Making the shift from feeling pressured to being motivated to do what you know you "should" do and can do is often easier said then done. However there are ways to gain the advantage over conquering this challenge. Once you are in the "get to" mode, this will enable you to not only feel much better about yourself but look great and improve or maintain your good health too.
And a really interesting piece of information I read in "Train Your Mind Change Your Brain" by Sharon Begley, is that your attitude makes a difference in brain cell growth. Studies revealed that when a person exercised feeling that they had to, meaning their attitude was not stimulated in a positive way toward the activity, no new brain cells grew. Those who had the mindset that exercise was a good activity and were motivated, brain cells grew.
Now I am not scientist, nor do I have proof, yet I am curious how much memory loss in the elderly is caused by stress and attitude toward life. What if our attitude toward life and what we're doing, really matters in the matters of the mind?
Many individuals who want to increase their effectiveness in making that shift happen, get support. Of course this mental shift can happen much more quickly through powerful hypnosis visualizations and Neuro Linguist programming which is done at the MindScapes UnLimited Hypnosis Coaching Center in Stillwater MN or over the phone. Often these methods work much better than coaching methods alone because they only work on a conscious mind level. Emotional barriers; which is the reason most people do not stick to their goals, need to be conquered on a subconscious level for lasting success.
Hypnosis coaching combines both process oriented and systematic coaching as well as hypnosis, which is a natural altered stated of mind we enter into daily. Its where you are completely relaxed and open to positive suggestions that can alter the mind map that is leading your ineffective thoughts to act the way they do. Many breakthroughs can happen in hypnosis that last a life-time.
Now don't get me wrong, hypnosis is not the cure all magic bullet (even though some clients feel it was) and not like a pill you take for results that may also bare harmful side effects. All hypnosis is self hypnosis and a tool you can learn to gain more control over your thoughts and life. In addition to hypnosis, life style changes will take place when implementing the suggestions our program offers. The great part is that hypnosis can create desire to do them and coaching helps clients manage their daily activities to assure time is allocated for implementation. So clients who invest financially truly are ready to do what it takes to create the amazing life they imagine. And our coaching program gives clients the advantage point!
Meanwhile, here are some tips to consider for sustaining a postive attitude about exercising. Keep challenging yourself to try different ways to workout. Maybe you go from an intermediate to advanced yoga class, or you increase your weights from 5 to 10 pounds, or you run an extra mile each month. Keep changing up your routine to work different muscles, exercise at different paces, and allowing yourself to continually be excited about your exercise program.
Make exercise fun, motivating, and interesting to prevent your body's response to exercise from hitting a plateau. This will help keep you on your path to losing weight and keeping it off. Maybe you walk the dog in a beautiful park one day and do Pilates the next, or you bike one week and jog the next. You're body will be constantly responding and building endurance and muscle while you keep your spirit and mind interested as you keep mixing things up for exercise and weight loss.
It's important to remember that exercise is a lifestyle activity that when viewed as one of your top 5 values, you realize it is as essential as brushing your teeth and taking a shower. You just do it with a knowingness that it's a choice you make to live the life you love; feeling energized, fit, and in shape both mentally and physically more days than not.
If you've struggled with your weight for far too long, then you may want to consider working with a coach that can keep you both on task and motivated until this new routine becomes habit. Are you ready to get the results you've wanted for way too long? Now's the Time. The new you is just around the corner…
Use This Article In Your Own Publication: It's free and legal … as long as proper credit is given. All you have to do is include the following notation along with the reprint of my material:
"Reprinted with permission from Lori Bestler with MindScapes UnLimited.
Lori Bestler with MindScapes UnLimited, is an Educator, Motivational Speaker, and Strategic Mind Coach, with more than 26 years' experience in the human potential field. She has helped thousands of individuals and organizations peak perform and successfully make positive personal and professional life changes. She maintains a part-time private hypnosis coaching practice in Stillwater, MN, where she offers a wide spectrum of services to aid clients in beliefs and behavior change to stop smoking and lose weight, reduce stress, and achieve personal and professional goals.
Lori's passion is in helping entrepreneurs and ambitious professionals with busy minds stop struggling with issues such as stress, anxiety, procrastination, insomnia, lack of focus and follow-through and negative thinking. She is the creator of the MindScapes Coaching System for Success®. This unique and powerful program includes Empowering Coaching Strategies, Mind Training Techniques, and MindScapes™ sound therapy audios for helping clients breakthrough barriers and realize unlimited success and wellbeing. She is currently working on a book that offers a 21st Century understanding of how thinking patterns can cause illness and severely limits potential.
For more information about our programs call Lori at 651-464-9034.
Free ½ hour phone consultations available. mindscapesunlimited.com
©2011 MindScapes UnLimited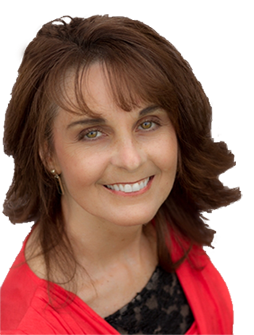 LORI BESTLER
Lori Bestler is a nationally recognized Mind Empowerment Coach, Award Winning Motivational Speaker, Corporate Trainer, and Self Help Recording Artist with Mindscapes Unlimited.
Lori has helped to transform thousands of men and women's lives through her Strategic Mind System of Success, Rapid Results Coaching Program and Audios, Retreats, Seminars and Speaking engagements. She specializes in working with high level entrepreneurs and independent business professionals with busy minds as well as empathic and high sensory individuals. Lori helps clients overcome barriers in thought patterns, limiting beliefs and behavior which can lead to issues such as stress, anxiety, negative thinking, and weight problems, lack of focus and follow-through, and procrastination.  Clients experience results in areas such as financial success, improved relationships, confidence, high self-esteem, stress reduction, behavior change, better health, and greater fulfillment in life.  Ms. Bestler runs a private coaching and hypnotherapy practice in Anoka, MN, assisting clients in the Minneapolis, St. Paul and surrounding Twin Cities Metropolitan Areas, as well as all over the U.S.
For more information contact us on the tab at the top of the website.  Ask for a complimentary Rapid Results 60 Minute Phone Coaching Consultation.
© Mindscapes Unlimited Mind Coaching Center