4 Dynamic Women presents…
"DARE TO BE DYNAMIC-The 4 Corners of Business Success" Seminar
Friday, February 4th, 2011
This exciting event presented by the 4 DYNAMIC WOMEN will be engaging, energizing, and educational.
Be ready to REACH, ACHIEVE, GROW!
A motivational morning of fun, making new positive connections, and transformational learning for men and women in business.
You'll meet 4 dynamic business owners who have achieved success and are willing to share their strategies. You'll be trained by experts in the leadership, organization, technical, and mind management fields who have dedicated their lives to educating and inspiring others.
Friday, February 4th, 2011
9:00 a.m. – 2:00 p.m.
Only $89 Includes Lunch Buffet
Hampton Inn Shoreview
1000 Gramsie Road
Shoreview, MN 55126
(651) 484-8585
Common Sense Communication

Learn how effective leaders communicate.

Vitalia Bryn-Pundyk, International Speaker/Co- Author of Cookies Jumping Ship

Sell Yourself First

Communication may begin with a smile, but it ends with paperwork – organize it.

Susi McCune, National Presenter and Past President of NAPO MN Chapter

Electronic Communication Without Electrocution –

Use Technology to communicate effectively, efficiently and legally.

Lisa Burnside, Award Winning International Speaker and Certified Technology Trainer

Mind Management for Inner Communication –

Learn how to deal with Self-Sabotage and Stinkin' Thinkin' to be your best self daily.

Lori Bestler, Award Winning National Speaker, Hypnosis Coach and Creator of Self-Empowerment Audios.

After the "Dare to be Dynamic!" Event YOU will be…
More excited about your future.

More committed to do what it takes to achieve your goals.

More skilled in the fundamentals of managing your life and career.

More proud to be a business professional.

More connected to the resources available to excel personally and professionally.

Much clearer about your direction, commitment, and potential.
See what others have said about past events:

"4 Dynamic Women workshop was a very full, rich and productive event. As a business owner, I appreciated the wide array of sessions that ranged from motivation to hands-on paper based organization to computer-based time saving tools to healthy lifestyle encouragement. The hand out materials were an excellent tool to stay focused on the presentations and improve long term implementation. Finally, I appreciated the on-time schedule which allowed for education, networking and a timely departure. Thank you." – Wendy Blomseth / InBeaute Photography
"I had the most wonderful experience attending the Dare to be Dynamic Event! What a powerhouse of new and applicable information! Since attending this event I have turned my own name into a powerful mindset tool, created new habits that make managing the day-to-day operations of my business easier and more effective and have incorporated the mindset that keeps me from falling into the depths of frustration! This event is definitely a must for anyone who runs their own business!"- Rebecca Metz / Modern Inconveniences
"I always look forward to events that involve collaboration and I wasn't disappointed in the collaborative effort of the 4 Dynamic Women Event! I loved the way each presentation gave me the vision of seeing its importance as a building block to the entire event. I was reminded of the power of having my dreams and goals in place and creating an efficient work space and communication style so I could have the time and energy to not only build my business efficiently, but take the time for my own rejuvenation! These women have a powerful message that's grounded and true! I look forward to their next event this fall!" – Gloria Englund / Life Style Options
For more information go to: 'DARE TO BE DYNAMIC".
---
Who Are the 4 Dynamic Women?
4 DYNAMIC WOMEN consists of 4 amazing women who each own successful businesses and are a group of nationally recognized trainers, award winning speakers, authors, coaches and self-help recording artists. Read More…
Do the 4 Dynamic Women Trainers and Professional Speakers only do public events?
NO! They also do inhouse seminars and are fantastic keynote speakers for organizations.
For a program and bio sheet CONTACT US.
---
Visit www.4dynamicwomen.com for more information.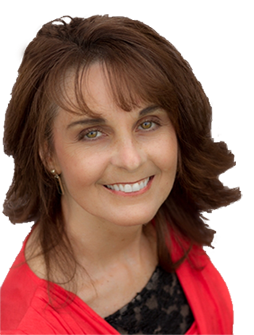 LORI BESTLER
Lori Bestler is a nationally recognized Mind Empowerment Coach, Award Winning Motivational Speaker, Corporate Trainer, and Self Help Recording Artist with Mindscapes Unlimited.
Lori has helped to transform thousands of men and women's lives through her Strategic Mind System of Success, Rapid Results Coaching Program and Audios, Retreats, Seminars and Speaking engagements. She specializes in working with high level entrepreneurs and independent business professionals with busy minds as well as empathic and high sensory individuals. Lori helps clients overcome barriers in thought patterns, limiting beliefs and behavior which can lead to issues such as stress, anxiety, negative thinking, and weight problems, lack of focus and follow-through, and procrastination.  Clients experience results in areas such as financial success, improved relationships, confidence, high self-esteem, stress reduction, behavior change, better health, and greater fulfillment in life.  Ms. Bestler runs a private coaching and hypnotherapy practice in Anoka, MN, assisting clients in the Minneapolis, St. Paul and surrounding Twin Cities Metropolitan Areas, as well as all over the U.S.
For more information contact us on the tab at the top of the website.  Ask for a complimentary Rapid Results 60 Minute Phone Coaching Consultation.
© Mindscapes Unlimited Mind Coaching Center