Do You Need Money?
Taking my dog Coco for a walk this morning in the field, meditating and having my conversation with God as usual, I asked a question. Lord what is the most significant thing I am to talk about as a professional speaker?
As I can talk about many things, inspiring, motivating, and educating in areas of positive change, sales excellence, mind management, and unleashing potential, I often wonder which area(s) to promote.
Immediately the words came to mind, "Power of Positive Thinking".
I've always been passionate about helping people renew the spirit of their mind to soar higher than ever before and this made full sense. I agreed, accepted the answer and said aloud. Yes!
As I walked over to the trash barrel to throw away my dogs doo doo that every responsible dog owner does in a public place, I looked down and there rolled up lying in the grass was money-cash-five and one dollar bills.
Now keep in mind, this is NOT the first time I've found money on the ground and have stories most would find to impossible to believe on that topic. To bad I say. Anyway, I know that far too many people want proof that what is proposed works, something measurable or else they do not come on board with the concept. Again, what a tragedy I think.
So before you cast aside any belief that may seem a little "out there", like hypnosis being bad for example, think again. Check it out. Do your research. You'll likely discover that you have framed your beliefs in mis-communicated information or poorly formed opinions.
Now keep in mind, I wasn't focused on finding money, I was focused on getting an answer. When the thought came into my head, I agreed. Yet when I found the money, the answer was deeply confirmed in my mind. That's usually how the process of meditation, seeking, even hypnosis works. Answers come and confirmations root them deeper to grow strength and confidence from.
Today commit to opening your mind to fresh possibilities, open your mind to question more, research the beliefs and opinions of others and of yourself further. Seek deeper truths and likely, very likely you will find much wisdom to take you to higher levels of health, happiness and success.
Believe in the Power of Positive Thinking, and watch your focus, actions, and beliefs positively change and life get better and better each day in some way.
Blessings, Lori
To receive our FREE daily motivational messages and receive our monthly newsletter, sign up NOW.
This article was brought to you by Lori Bestler-America's Positive Thinking Expert and Change Agent, Motivational Speaker and Hypnosis Coach from mindscapesunlimited.com.
Reprint Publication-Privacy Policy Reprint These Articles In Your Own Publication: I encourage you to reprint any article "by Lori Bestler", in your own e-mails, online newsletters, or conventionally-printed publications. It's free and legal … as long as proper credit is given. All you have to do is include the following notation along with the reprint of my material:
"Reprinted with permission from Lori Bestler-America's Positive Thinking Expert and Change Agent, with MindScapes Unlimited. For your own personal, free subscription to the 'Monthly MindScapes Unlimited Newsletter' … along with a FREE "Energizing Audio" and several other special Life-Changing, Self Empowering events and opportunities, go to mindscapesunlimited.com.
Privacy Policy Your e-mail address is absolutely confidential. We will NEVER give, sell or share your address with anyone.
Lori Bestler is a Motivational Speaker and Hypnosis Coach with MindScapes Unlimited. She specializes in working with Entrepreneurs and Ambitious Professionals with busy minds. She helps clients in the areas of ADHD, Goal Achievement and Focus, Weight Loss, Smoking Cessation and Stress Management. Lori also teaches group Self-Hypnosis and Stress Management Workshops privately and onsite for corporations that want to help employees improve wellness and peak perform. Ms. Bestler runs the MindScapes Unlimited Hypnosis Coaching Center in Stillwater MN. Lori has spoken to over 17,000 men and women in various venues helping them successfully make positive life changes to unleash their full potential and be their best self daily.
 Sign up for Lori's monthly newsletter and receive free "Be Energized" Audio Download, Value $19.95. Join NOW!
 For more information about Motivational Speaking or Hypnosis Coaching, or Brain Entrainment call Lori at 651-464-9034. Free ½ hour consultation available too. CONTACT LORI NOW.
© 2010 MindScapes UnLimited Lori Bestler-Hypnosis Coach specializing in helping people with busy minds. www.Mindscapesunlimited.com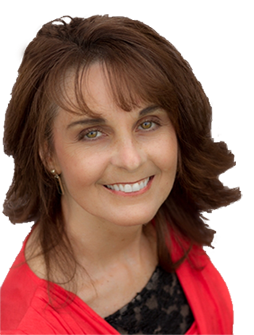 LORI BESTLER
Lori Bestler is a nationally recognized Mind Empowerment Coach, Award Winning Motivational Speaker, Corporate Trainer, and Self Help Recording Artist with Mindscapes Unlimited.
Lori has helped to transform thousands of men and women's lives through her Strategic Mind System of Success, Rapid Results Coaching Program and Audios, Retreats, Seminars and Speaking engagements. She specializes in working with high level entrepreneurs and independent business professionals with busy minds as well as empathic and high sensory individuals. Lori helps clients overcome barriers in thought patterns, limiting beliefs and behavior which can lead to issues such as stress, anxiety, negative thinking, and weight problems, lack of focus and follow-through, and procrastination.  Clients experience results in areas such as financial success, improved relationships, confidence, high self-esteem, stress reduction, behavior change, better health, and greater fulfillment in life.  Ms. Bestler runs a private coaching and hypnotherapy practice in Anoka, MN, assisting clients in the Minneapolis, St. Paul and surrounding Twin Cities Metropolitan Areas, as well as all over the U.S.
For more information contact us on the tab at the top of the website.  Ask for a complimentary Rapid Results 60 Minute Phone Coaching Consultation.
© Mindscapes Unlimited Mind Coaching Center