Reclaim Your Life

By Lori Bestler; Strategic Mind Coach and Motivational Speaker
Are you measuring your worth by what you feel? Feelings drive our actions and behavior more than anything else. Bad feelings lead to stress, bad behavior, and in time obesity, addictions, and illness. Even lack of success can be attributed to feelings. To change feelings, you need to change your lifestyle and a big part of lifestyle is how you think. Making lifestyle changes can be as effective, if not more so, as drugs at treating a busy mind, depression, anxiety, weight loss, and a stuck in a rut feeling that "something" is seriously wrong when all logic says it's not.
Now I'm not a therapist or a doctor and I do not diagnosis or write prescriptions for medical illnesses. I am a Strategic Mind Coach. My purpose is to help individual's breakthrough barriers, remove limiting beliefs and deal with habits and behaviors that hold them back from realizing unlimited success and well-being. I specialize in working with "Busy Minds" (especially entrepreneurs), and stress management. My experience and education has affirmed one thing, most people who struggle, do so because of "how" they are thinking and due to experiencing too much stress.
Being a person who once struggled with everything in the above paragraph, I've learned that a person needs to live a lifestyle that promotes the person they truly are. I have gained just as much experiential knowledge-if not more, as education. People who seek my guidance are not people diagnosed with serious mental issues. They are intelligent individuals with everyday problems, who want someone to talk to them like themselves. Because I hadn't planned on making myself an expert, I had come to my conclusions and developed my Strategic Mind Coaching Program by virtue of studying my own life. Therefore, what I was capable of accomplishing, others could accomplish too.
Many people, who've gained their self-knowledge not (necessarily) through an advanced degree have much wisdom to offer. I find that today, numerous accomplished people who have not found their solutions through mainstream systems, feel exhausted, frustrated and have almost given up to a powerless attitude. They seek a safe place to find support, and my goal is to give them an accepting atmosphere and a more natural means of moving forward. They explore with me the deep underground of a distress so intimate it had frequently not been confided to therapists, even after years of therapeutic work.
In an exploration of symptoms and sufferings, their story emerges, requiring them to push beyond the patterns of the past to find a fresh start. New thinking gives a person a chance for a new beginning in life. Here they begin to feel valued, confident and competent to love who they are, recognize their unique talents, and clarify their direction and goals. They learn how to give their self permission to live the life they desire most.
Typically, downhearted individuals have one of two distinct mindsets for finding solutions to their everyday problems: (1) those inclined to believe they're sick, want a pill for every ill, pursue a quick fix, and bypass the root of their cancerous thinking: and (2) those who are courageous and committed enough to proactively take control of their well-being and outcomes.
We have a choice. We can either travel in the dark, doing what we've always done, getting the same results. Or we can be courageous and step out of our comfort zone and into the light, taking responsibility for our life.
So perhaps it's time for your break-through. Rather than accept and live by the label that you are "sick"; struggling with an illness, a disorder, or a behavior problem, think about changing your thoughts and self-identity. Think about living a lifestyle that is focused on a healthy mind; eating foods to feed a healthy brain and body, listening to Neuro stimulation audios to shape brainwaves that improve health and change ineffective thinking patterns, hire a mind coach, and so much more. Isn't it time to live your lifestyle with dignity, confidence and some healthy self-respect?
This article was brought to you by Lori Bestler-America's Positive Thinking Expert; mindscapesunlimited.com.
Reprint Publication-Privacy Policy
Feel free to reprint any article "by Lori Bestler", in your own e-mails, online newsletters, or conventionally-printed publications. It's free and legal … as long as proper credit is given. Simply include the following notation along with the article:
Article Reprinted with Permission from Lori Bestler-Strategic Mind Coach and Award Winning Motivational Speaker with MindScapes Unlimited. For your own personal, free subscription to the 'Monthly MindScapes Unlimited Newsletter' … along with a FREE "Be Energized" Neuro Stimulation audio go to mindscapesunlimited.com.
Lori Bestler CH offers a variety of hypnosis and coaching programs including weight loss, stress reduction, procrastination, focus, goal achievement, life coaching and small business coaching. She also shares with her clients the opportunity to find a better life through technology and science with Neuro stimulation audios. Lori is a motivational speaker on topics such as mind power, wellness and increasing potential. Ms. Bestler assists clients in Minneapolis, St. Paul, White Bear Lake, Stillwater, Roseville, Shoreview, Maplewood, Blaine, Lino Lakes, and surrounding Twin Cities Metropolitan Areas.
Privacy Policy Your e-mail address is absolutely confidential. We will NEVER give, sell or share your address with anyone.
Lori offers FREE Phone Consultations. Call 651-464-9034. Or contact Lori at www.mindscapesunlimited.com
Articles/lifestylechanges
Affordable and Fun Group Hypnosis Weight Loss Program
http://www.mindscapesunlimited.com/affordable-and-fun-group-weight-loss-program-tuesdays-630-800.html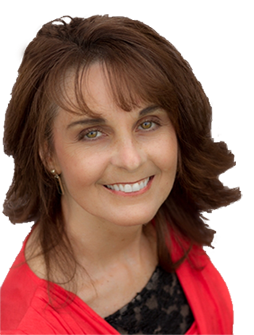 LORI BESTLER
Lori Bestler is a nationally recognized Mind Empowerment Coach, Award Winning Motivational Speaker, Corporate Trainer, and Self Help Recording Artist with Mindscapes Unlimited.
Lori has helped to transform thousands of men and women's lives through her Strategic Mind System of Success, Rapid Results Coaching Program and Audios, Retreats, Seminars and Speaking engagements. She specializes in working with high level entrepreneurs and independent business professionals with busy minds as well as empathic and high sensory individuals. Lori helps clients overcome barriers in thought patterns, limiting beliefs and behavior which can lead to issues such as stress, anxiety, negative thinking, and weight problems, lack of focus and follow-through, and procrastination.  Clients experience results in areas such as financial success, improved relationships, confidence, high self-esteem, stress reduction, behavior change, better health, and greater fulfillment in life.  Ms. Bestler runs a private coaching and hypnotherapy practice in Anoka, MN, assisting clients in the Minneapolis, St. Paul and surrounding Twin Cities Metropolitan Areas, as well as all over the U.S.
For more information contact us on the tab at the top of the website.  Ask for a complimentary Rapid Results 60 Minute Phone Coaching Consultation.
© Mindscapes Unlimited Mind Coaching Center