BE EMPOWERED
Unleash Your Potential-Uplevel Your Life
Hi! I'm Coach Lori. Are you looking for change and a better way of living? I can help. I have invested over 11 years developing my powerful Rapid Results – Mind Empowerment Coaching Program and Audio Series that has helped thousands of men and women create the conditions for their best and highest self to emerge personally and professionally.
You could be next!

I specialize in working with high level busy minded, empathic, and high sensory entrepreneurs and business professionals, who want assistance in transforming their "mindscape" to better their life. My program is a way to transform the most important things in your life in a very short amount of time. It teaches clients how to eliminate negative thinking, limiting beliefs and habitual toxic behavior into more life enhancing systems where focus, clarity, and a sense of empowerment is gained.
How Can I Help YOU?
Maybe you want MORE…
Control of your life
Improved relationships, health, happiness
Financial success
Productivity/organization
Peace of mind
Better sleep
Self love; self-worth, self-confidence, self-satisfaction
Clarity and focus; know what you really want, who you are
Follow-through, finish what you start
Positive thinking
Motivation to achieve your goals
Maybe you want LESS…
Procrastination
Feeling rushed, overwhelmed, distracted
Paper piles, confusion, chaos, exhaustion
Negativity; limiting beliefs, self doubt, worry, imagining the worst
Sleep problems
Racing mind Here is what "busy minds" often say to yourself…

Bad habits: Weight problems-Emotional/Boredom Eating, Sugar cravings, Nail biting, Etc.

Instability, Out of control
Relationships problems, conflict
Communication problems
Giving You the Advantage
Lori's Mission
"It is my deepest desire to educate, encourage, and empower my clients to encounter divine breakthroughs and life-altering experiences! As a "mind" coach, spiritually guided, innately intuitive and exceptionally insightful, I help you get unstuck by showing you how to:
unlock the answers that lie deep inside your mind and heart
help you walk your path and accelerate your journey more authentically
and propel you to the next level of living as your higher self
When you encounter and embrace the tools taught in the "Rapid Results-Mind Empowerment Coaching Program and Audio Series" you will change the way you see things, resulting in the things you're now seeing changing in amazing ways.
"You really CAN take charge of your life and health and achieve any goal you wish when you learn how to use the natural power of your mind. Truly when you change your mind, you're changing your life!"
As a matter of fact, for thousands of individuals, through my customized coaching program, speaking presentations, Rethinking Reality Retreat and products their experience has been LIFE-CHANGING! Let's get started!!!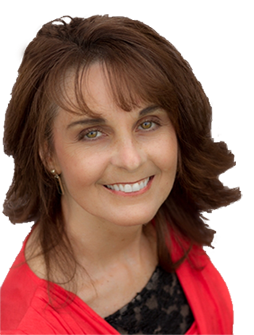 LORI BESTLER
Lori Bestler is a nationally recognized Mind Empowerment Coach, Award Winning Motivational Speaker, Corporate Trainer, and Self Help Recording Artist with Mindscapes Unlimited.
Lori has helped to transform thousands of men and women's lives through her Strategic Mind System of Success, Rapid Results Coaching Program and Audios, Retreats, Seminars and Speaking engagements. She specializes in working with high level entrepreneurs and independent business professionals with busy minds as well as empathic and high sensory individuals. Lori helps clients overcome barriers in thought patterns, limiting beliefs and behavior which can lead to issues such as stress, anxiety, negative thinking, and weight problems, lack of focus and follow-through, and procrastination.  Clients experience results in areas such as financial success, improved relationships, confidence, high self-esteem, stress reduction, behavior change, better health, and greater fulfillment in life.  Ms. Bestler runs a private coaching and hypnotherapy practice in Anoka, MN, assisting clients in the Minneapolis, St. Paul and surrounding Twin Cities Metropolitan Areas, as well as all over the U.S.
For more information contact us on the tab at the top of the website.  Ask for a complimentary Rapid Results 60 Minute Phone Coaching Consultation.
© Mindscapes Unlimited Mind Coaching Center