Cameorose Country Retreat Arrivals

Thursday, February 22nd
12:00 Early Arrivals (No agenda, No Meals, Full use of facility until Friday evening when retreat starts)
Friday, February 23rd
The Rethinking Reality Retreat begins at 6:00 pm with guest room check-in and a kick-off evening enjoying wine, appetizers, and developing deeper connections in a sacred space where our authentic self is safe and set free to "be" without reservation.
3:00 – 6:00 pm Room Check In
6:00 – 7:00 pm BILLIARD ROOM-Meet, Greet, and Enjoy Refreshments
7:00 pm ART STUDIO-Soulful Painting Experience
9:00 pm DECK OFF ART STUDIO-Releasing Ceremony
What's better for bonding than being together in a beautiful estate with the best of the best professional women who are spending the evening sharing their stories, uncovering their fears and challenges, and lifting one another to a higher level of potential and empowerment? We will gather together for an evening unlike any other – for fun, relaxation and to discover the unique expression your inner artist can create!
ABOUT ARTIST
The talented and delightful Sheila Waldoch will be leading us in a fun and soulful artful experience of painting our very own expression of empowerment that symbolically represents our 2018 Retreat.
Sheila was a starving artist in the late 60's and early 70's. She learned from a famous oil painting artist in St. Paul when she was a teenager and experimented with other media, loving each one. Attending River Falls for art, taking classes whenever they were available, and in some media, she is mostly self taught.
She attended St. Paul TVI to become a sign painter in the mid 70's. This new career helped her to support her two young daughters that she was raising on her own. This also brought her financial success and experience in lettering, painting signs and calligraphy, as well as graphic design. Her love of nature along with her passion for art, lead her to do many volunteer donated pieces with her talent in the 80's and 90's. She designed the logo for North Branch Chamber, the Art Fest in North Branch, a Christian School logo, to name a few of these donated art examples.
Now that her children are grown, Sheila is excited to be dedicating her time to renew her painting skills and enjoying all the medias she used in the past; most especially oils, calligraphy and acrylic. Sheila's father was a water color artist, who painted over 500 paintings after retiring from the printing industry. Her goal is to be as good as he was. She feels very blessed to have this talent.
RELEASING CEREMONY
Gathering around the warm fireplace on the deck, we'll get bundled up and end our evening outdoors with a powerful releasing ceremony that creates a strong sisterhood connection to kick off the weekend. With fresh possibilities in the air we then welcome the divine powers to open the doorway of our minds and the Universe for new dreams to take shape. You'll be amazed at how good you feel!!!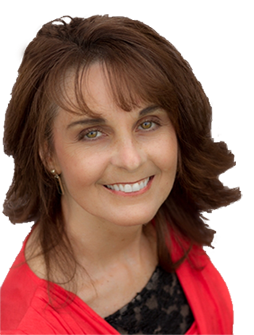 LORI BESTLER
Lori Bestler is a nationally recognized Mind Empowerment Coach, Award Winning Motivational Speaker, Corporate Trainer, and Self Help Recording Artist with Mindscapes Unlimited.
Lori has helped to transform thousands of men and women's lives through her Strategic Mind System of Success, Rapid Results Coaching Program and Audios, Retreats, Seminars and Speaking engagements. She specializes in working with high level entrepreneurs and independent business professionals with busy minds as well as empathic and high sensory individuals. Lori helps clients overcome barriers in thought patterns, limiting beliefs and behavior which can lead to issues such as stress, anxiety, negative thinking, and weight problems, lack of focus and follow-through, and procrastination.  Clients experience results in areas such as financial success, improved relationships, confidence, high self-esteem, stress reduction, behavior change, better health, and greater fulfillment in life.  Ms. Bestler runs a private coaching and hypnotherapy practice in Anoka, MN, assisting clients in the Minneapolis, St. Paul and surrounding Twin Cities Metropolitan Areas, as well as all over the U.S.
For more information contact us on the tab at the top of the website.  Ask for a complimentary Rapid Results 60 Minute Phone Coaching Consultation.
© Mindscapes Unlimited Mind Coaching Center