MindScapes Unlimited Training Program
Process for Positive Change and Personal Excellence

™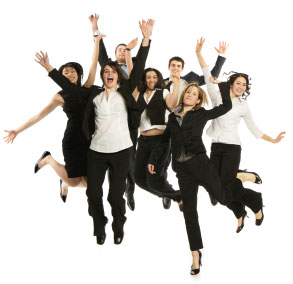 Organizations in the midst of change, wanting to increase morale and productivity, or wanting to deepen their understanding and skills in the areas of:
self-motivation, confidence

achieving peak performance

maximizing brain performance

removing negative thinking

conflict management

improving communication and influence

managing stress

emotional intelligence

goal setting

time management

mindfulness practices; visualization; focus, clarity

effective meeting facilitation

sales success
About the Training Programs: Lori's programs follows her exclusively designed, one of a kind, format full of unique concepts, making her presentation a favorite amongst many. Together they make up a MindScape structure where clients find limitless possibilities to achieve personal and professional success.
At the core of everything Lori teaches, lays her concept Mind Mastery for continual positive growth and change. To be more positive and less stressed, more productive and organized, a better communicator or listener, or influential leader, requires change.
Change is the only constant in life, and positive changes that begin in the mind, especially in the subconscious mind, last.

"EMPOWERED" Seminar
Lori Bestler delivers an engaging, enlightening and educational employee empowering program — tailored to fit the client's needs. If you're looking for a training program that has a life-time impact, "Empowered" is perfect.
Full Day Seminar
Numerous scientific studies reveal that most people think according to how they are programmed, reactive and habitual, not based on effective thinking processes. People often believe the negative self-talk; lies we tell our self-"I am not good enough" for example. It is important to recognize the labels and definitions that try to define who we should or shouldn't be. Learning how to think effectively enables a person to move beyond limiting beliefs, and shape a positive self-identity necessary for achieving challenging goals.
Power to Excel; Empowering Employees to Burst Through Barriers and Unleash Human Potential:
This Full Day Interactive, Educational and Engaging Seminar Will Help Attendees:
Understand the Dynamics of the Mind
Maximizing Brain Processes and Health
Reduce Stress and Feeling Overwhelmed
Embracing Positive Change
Reach Higher Levels of Human Potential
Get Lazar Focused for Personal and Professional Growth
Achieve Goals with Greater Ease and Efficiency
Attending this training program will result in attendees having the tools to achieve peak performance much more rapidly, live a life of better health and well-being with less work time lost and more job satisfaction. Tools taugh help attendees achieve goals on time, overcome procrastination, and escalate the process of attracting the "right" things into their life such as attracting more customers or quality relationships.
Learn How to Think Well to Excel and Unleash Your Full Potential for the Health and Wealth of it with Minds Scapes Unlimited.
OFF-SITE OR IN-HOUSE CORPORATE TRAINING
Lori Bestler, provides customized programs to suit your organization.
Find out how skills taught such as stress management, guided imagery and NLP techniques can take your workforce to a much higher level of performance and well-being.
From small groups to large, Lori will engage everyone in your group. An award winning national motivational speaker, Lori creates interactive programs that are motivational, memorable, and educational that people will talk about and apply tools taught for weeks and months!
Do you want a shorter program?
Let Lori teach a 2 hour workshop for your group:
Power of Visualization; Learn how to use the imagination to increase focus, motivation, and success.
Stress Reduction and Maximizing Brain Performance; Learn skills to be calm instantly, and utilize the brains prefrontal cortex most effectively (where decisions are made).

Moving Beyond the Negative Thinking Traps; Building confidence, cohesive relationships, and emotional intelligence to resolve conflict.
Training is dynamic, interactive, and uniquely inspires attendees to put lessons into action right away.
Lori is also available for speaking engagements in the Twin Cities Metro area and nationally. Read More>>
Contact Us About Customizing a Training Program for Your Employees
2009-2013 by MindScapes UnLimited www.mindscapesunlimited.com (651) 464-9034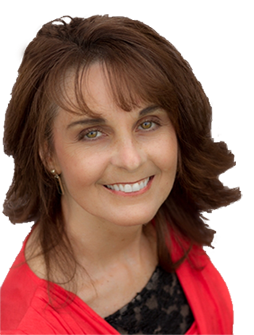 LORI BESTLER
Lori Bestler is a nationally recognized Mind Empowerment Coach, Award Winning Motivational Speaker, Corporate Trainer, and Self Help Recording Artist with Mindscapes Unlimited.
Lori has helped to transform thousands of men and women's lives through her Strategic Mind System of Success, Rapid Results Coaching Program and Audios, Retreats, Seminars and Speaking engagements. She specializes in working with high level entrepreneurs and independent business professionals with busy minds as well as empathic and high sensory individuals. Lori helps clients overcome barriers in thought patterns, limiting beliefs and behavior which can lead to issues such as stress, anxiety, negative thinking, and weight problems, lack of focus and follow-through, and procrastination.  Clients experience results in areas such as financial success, improved relationships, confidence, high self-esteem, stress reduction, behavior change, better health, and greater fulfillment in life.  Ms. Bestler runs a private coaching and hypnotherapy practice in Anoka, MN, assisting clients in the Minneapolis, St. Paul and surrounding Twin Cities Metropolitan Areas, as well as all over the U.S.
For more information contact us on the tab at the top of the website.  Ask for a complimentary Rapid Results 60 Minute Phone Coaching Consultation.
© Mindscapes Unlimited Mind Coaching Center