Amazing Way to Start 2011 STRONG
A goal is nothing but a dream with a deadline.
How important is it to know what you want and where you're going? A study of the graduates of one Harvard class thirty years later says it all; 80 percent had no specific goals, 15 percent had only ones they thought about, and 5 percent had written goals (dreams with deadlines). The 5 percent, measured by net assets, had not only surpassed the goals they wrote down, for themselves but, as a group, had more net worth than the other 95 percent combined. IMPRESSIVE, don't you agree?
Creating a road map is necessary if we are to become successful individuals. Our goals drive us, they allow us to shape our future and provide us with the ability to grow and excel in each endeavor. OH, the possibilities!
Throughout the years of coaching professionals, I have come to recognize that very few individuals actually write down goals for themselves, which quite frankly shocks me. On average, two or three out of 50 admit to having goals, and typically only one person will actually have their goals written down and monitor it.
Even worse, many cannot even imagine what their ideal life would look like. For some it is almost as if they were unworthy of anything better. Hypnosis has helped my professional clients in this area tremendously.
"Insanity: doing the same thing over and over again and expecting different results." Albert Einstein
What would happen if you got into your car and drove off not knowing your next destination? Where would you end up?
It is important to remember that in order to achieve our goals we must take time to envision what you want. Then document them and draw the rough draft of the map. This is FAR more then most people do.
Before I begin developing my plan for the New Year, I evaluate what I have accomplished, and review everything that has manifested throughout the year. It always makes me smile when I see what I DID achieve. I often notice that the goals which had a strong desire attached to them, really wanting to achieve them with a burning desire, even if I did not really know how I would get them accomplished, got achieved…amazing how that works!
I have learned that it is very important to recognize my successes. This motivates me to create new goals for the coming year. It also assures that goals are being accomplished and my confidence grows with revived energy. Soon exhilaration fills my being and opens my mind to future possibilities. This process gives me permission to live fully today with the future in mind, assured that good outcomes will happen in the year ahead.
Each day desire to finish strong, doing your ultimate best. You may not always meet all your expectations, yet you recognize that you are growing stronger and getting closer to achieving you goal.
Entrepreneurs and Ambitions Professionals…
Do you want help setting focused for the year ahead?
We have a GREAT Workshop designed just for you!
"Manifesting Success" Workshop
Mind Training and Self-Hypnosis
EARLY BIRD REGISTRATION ENDS SOON, sign up TODAY!
"Manifesting Success" Workshop…READ MORE>>
Personal Coaching is available via phone or in person for those seeking more one on one support. READ MORE>>
Set up your No Cost Phone Consultation soon. Contact Lori Now!
Thoughts Become Reality!
Focus-Believe-Achieve
Lori Bestler
America's Positive Thinking Expert and Mind Coach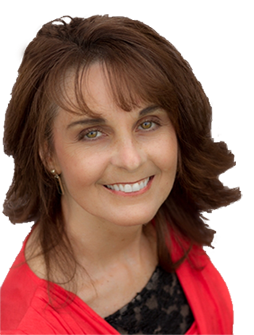 LORI BESTLER
Lori Bestler is a nationally recognized Mind Empowerment Coach, Award Winning Motivational Speaker, Corporate Trainer, and Self Help Recording Artist with Mindscapes Unlimited.
Lori has helped to transform thousands of men and women's lives through her Strategic Mind System of Success, Rapid Results Coaching Program and Audios, Retreats, Seminars and Speaking engagements. She specializes in working with high level entrepreneurs and independent business professionals with busy minds as well as empathic and high sensory individuals. Lori helps clients overcome barriers in thought patterns, limiting beliefs and behavior which can lead to issues such as stress, anxiety, negative thinking, and weight problems, lack of focus and follow-through, and procrastination.  Clients experience results in areas such as financial success, improved relationships, confidence, high self-esteem, stress reduction, behavior change, better health, and greater fulfillment in life.  Ms. Bestler runs a private coaching and hypnotherapy practice in Anoka, MN, assisting clients in the Minneapolis, St. Paul and surrounding Twin Cities Metropolitan Areas, as well as all over the U.S.
For more information contact us on the tab at the top of the website.  Ask for a complimentary Rapid Results 60 Minute Phone Coaching Consultation.
© Mindscapes Unlimited Mind Coaching Center