Stepping Into Your Greatness
What is the biggest reason people do not succeed?
Lack of Motivation and Effort?
Lack of Positive Attitude?
Lack of Focus?

 
Nope. Even though all of these aspects of success are important, they are not the most important quality necessary to achieving goals. Instead, the main obstacle to success is "self-perception".
How you THINK and FEEL about your self; your potential, your purpose and even your perceived value to the world is what will move you in the pathway of living your best life right now, most.
Your self-perception, which influences your emotional state regarding your self-identity, affects your self-worth, self-confidence, and promotes or demotes who you really are. It also attracts or repels people.
Self-perception makes up a self-identity reinforcing cycle. When it is framed positively, you move past fears, overcome challenges, and live courageously and fulfilled. However, when it is framed in negativity, doubt, and a failure mindset, before you know it, you're stuck in a downward spiral of energy sapping, barrier blocking, negative self fulfilling prophecies you are often unaware of.
Perception is a form of psychology, a neurological process of acquiring and mentally interpreting information from the senses. Who you sense you are; talented, stupid, creative, a problem, is based on opinions which form self-identity deep within your subconscious mind. Often these opinions are miscommunication and ultimately improperly form self-identity.
From my coaching experience, I can instantly tell whether or not a client is moving forward on the prosperous pathway of realizing their higher potentials, growing, and getting better and better. However, more often than not, they are moving backward on the pathway of a downward spiral, slowly dying from lack of self-esteem, misconceived self-identity, and getting worse and worse.
And sadly, for most people they often don't even realize it is happening.
Instead of striving toward goals, your deepest fears, limiting beliefs, and reservations about what you can achieve and expect in life stop you from stepping into the amazing future that awaits you.
Negative self-perception paralyzes and imprisons you. A poor self-identity forces you to live in the shadows and hide in your fears, instead of sharing your authentic light and striving to fulfill your dreams with passionate energy.
Time and time again I have seen that what is going on inside of a person's mind determines what they create in life and the outcomes they attract. To affect change, and move in a more dynamic direction often only requires a small change in perception to burst through self-imposed walls of limitation and trigger a 'domino effect' that helps you realize your deepest desires.
Just the other day, one of my new coaching clients shared her struggles with me. She was in a very despairing situation needing a new place to live in the next WEEK, needed a job, had no vehicle, and no money to speak of to pay rent. After talking to her for 45 minutes I identified her talents, told her what she appeared to be gifted at, encouraged her to follow her heart, and provided some guidance on steps to take to move her toward her goals.

 

The NEXT DAY she called me to say that she got a job, found a place to live, and made a connection that would help her realize her dream of speaking and teaching a program to the underprivileged children in her area.

 
Making that first small "mindset" change that triggers the dynamic change transformation of a new thought process is truly monumental!
If you need help with self-perception, other toxic mindsets or emotional triggers that affect your effectiveness and happiness, then know that there are simple solutions available. Never have I experience such a simple yet dynamically effective solution, personally and with my clients, as Hypnosis and NLP to affect positive change in afflictive perceptions. I can't encourage others enough to research these tools and give it a shot in your self-care solutions.
To receive our FREE daily motivational messages and receive our monthly newsletter, sign up NOW.
This article was brought to you by Lori Bestler-America's Positive Thinking Expert and Change Agent, Motivational Speaker and Hypnosis Coach from mindscapesunlimited.com.
Reprint Publication-Privacy Policy Reprint These Articles In Your Own Publication: I encourage you to reprint any article "by Lori Bestler", in your own e-mails, online newsletters, or conventionally-printed publications. It's free and legal … as long as proper credit is given. All you have to do is include the following notation along with the reprint of my material:
"Reprinted with permission from Lori Bestler-America's Positive Thinking Expert and Change Agent, with MindScapes Unlimited. For your own personal, free subscription to the 'Monthly MindScapes Unlimited Newsletter' … along with a FREE "Energizing Audio" and several other special Life-Changing, Self Empowering events and opportunities, go to mindscapesunlimited.com.
Privacy Policy Your e-mail address is absolutely confidential. We will NEVER give, sell or share your address with anyone.
Lori Bestler is a Motivational Speaker and Hypnosis Coach with MindScapes Unlimited. She specializes in working with Entrepreneurs and Ambitious Professionals with busy minds. She helps clients in the areas of ADHD, Goal Achievement and Focus, Weight Loss, Smoking Cessation and Stress Management. Lori also teaches group Self-Hypnosis and Stress Management Workshops privately and onsite for corporations that want to help employees improve wellness and peak perform. Ms. Bestler runs the MindScapes Unlimited Hypnosis Coaching Center in Stillwater MN. Lori has spoken to over 17,000 men and women in various venues helping them successfully make positive life changes to unleash their full potential and be their best self daily.
 Sign up for Lori's monthly newsletter and receive free "Be Energized" Audio Download, Value $19.95. Join NOW!
 For more information about Motivational Speaking or Hypnosis Coaching, or Brain Entrainment call Lori at 651-464-9034. Free ½ hour consultation available too. CONTACT LORI NOW.
© 2010 MindScapes UnLimited Lori Bestler-Hypnosis Coach specializing in helping people with busy minds. www.Mindscapesunlimited.com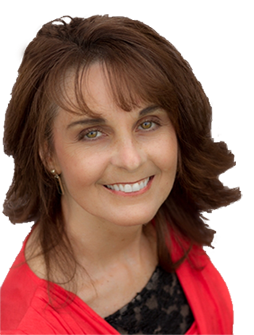 LORI BESTLER
Lori Bestler is a nationally recognized Mind Empowerment Coach, Award Winning Motivational Speaker, Corporate Trainer, and Self Help Recording Artist with Mindscapes Unlimited.
Lori has helped to transform thousands of men and women's lives through her Strategic Mind System of Success, Rapid Results Coaching Program and Audios, Retreats, Seminars and Speaking engagements. She specializes in working with high level entrepreneurs and independent business professionals with busy minds as well as empathic and high sensory individuals. Lori helps clients overcome barriers in thought patterns, limiting beliefs and behavior which can lead to issues such as stress, anxiety, negative thinking, and weight problems, lack of focus and follow-through, and procrastination.  Clients experience results in areas such as financial success, improved relationships, confidence, high self-esteem, stress reduction, behavior change, better health, and greater fulfillment in life.  Ms. Bestler runs a private coaching and hypnotherapy practice in Anoka, MN, assisting clients in the Minneapolis, St. Paul and surrounding Twin Cities Metropolitan Areas, as well as all over the U.S.
For more information contact us on the tab at the top of the website.  Ask for a complimentary Rapid Results 60 Minute Phone Coaching Consultation.
© Mindscapes Unlimited Mind Coaching Center