"Wi$e Investments for Business Growth"
Small Business Owners and Employees
Mark Your Calendars for the Date Below.
Today's successful businesses earn their lofty status in part because they have great employees. By investing in yourself as a business owner and your staff through professional training and enrichment, you create a positive and loyal workforce.
When you get right down to the bottom line, success is fairly simple. Positive attitudes and positive energy bring good results. And negative attitudes and negative energy bring bad results.
The difficult thing is…most people have never been taught HOW to get and keep a positive attitude and a positive energy that attracts others. In fact, most people are taught just the opposite, and end up repelling others.
In these times of change and challenge, you simply can't afford to be negative. A negative outlook will defeat you faster than anything else…faster than a faltering economy, a lost pay check, or a floundering relationship.
When you're positive, you not only get through the tough times at work and at home, but you also have the tools to make great things happen.
According to John Maxwell, leadership expert and best selling author, "Some may even think in tough times such as these that it's not the time to think about pursuing dreams, right? Wrong! The truth is this is the time when dreams flourish–when we're forced to think differently and pursue creative alternatives."

The Forest Lake Area Chamber of Commerce is teaming up with ZieglerCAT and MindScapes Unlimited to offer you "Wi$e Investments for Business Growth", an exciting educational opportunity.
"Mind Management for Personal Empowerment and Increasing Success Ratios", is set to be very motivational.
This morning seminar will be held: Wednesday, May 6th, from 9:00 a.m.–Noon.
Continental breakfast will be served with an opportunity to network ½ hour prior to the start of the program.
This insanely affordable professional seminar is for people who want to increase their bottom line by learning how to think well to excel in today's negative climate. Negative thinking, even at a subconscious level, sends negative energy and causes others to draw away from you which certainly is bad for business. People are drawn to positive people. So how do you stay positive?
• Learn how to positively think and talk to attract more business.
• Identify and overcome three success-sabotaging mindsets.
• Leave more focused, energized and motivated to achieve your goals, excel, and live well.
This program is presented in a dynamic, interactive and unique format that inspires people to put lessons taught into action right away. Both leaders and employees will grow successful and fulfilled together from the get go!

Lori Bestler will be the seminar facilitator. She brings over 26 years experience as a leader, motivational speaker, seminar trainer and life coach in the fields of personal growth, positive change and mind management. This gives her the skill and the ability to inspire people to reach beyond their comfort zone to new heights of unimaginable potential.
Colleen Eddy, FLCC President, is very excited to be able to offer this informative and beneficial workshop to her members and the public.
To register go to http://www.flacc.org/index.php/event-registration or please contact Colleen by phone 651-464-3200 or email Colleen@flacc.org.

To view Lori in action, click on the BLACK "WATCH LORI" drop down tab at the top of this page.
To receive information on FREE motivational teleconference calls and stay up on what is new, sign up for our MindScapes Unlimited Newletter.
6529 Appaloosa Ave N, Forest Lake, MN 55025 (651) 464-9034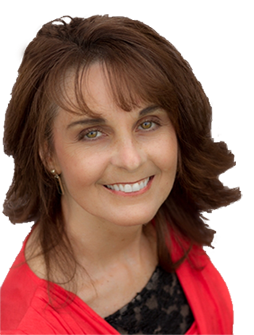 LORI BESTLER
Lori Bestler is a nationally recognized Mind Empowerment Coach, Award Winning Motivational Speaker, Corporate Trainer, and Self Help Recording Artist with Mindscapes Unlimited.
Lori has helped to transform thousands of men and women's lives through her Strategic Mind System of Success, Rapid Results Coaching Program and Audios, Retreats, Seminars and Speaking engagements. She specializes in working with high level entrepreneurs and independent business professionals with busy minds as well as empathic and high sensory individuals. Lori helps clients overcome barriers in thought patterns, limiting beliefs and behavior which can lead to issues such as stress, anxiety, negative thinking, and weight problems, lack of focus and follow-through, and procrastination.  Clients experience results in areas such as financial success, improved relationships, confidence, high self-esteem, stress reduction, behavior change, better health, and greater fulfillment in life.  Ms. Bestler runs a private coaching and hypnotherapy practice in Anoka, MN, assisting clients in the Minneapolis, St. Paul and surrounding Twin Cities Metropolitan Areas, as well as all over the U.S.
For more information contact us on the tab at the top of the website.  Ask for a complimentary Rapid Results 60 Minute Phone Coaching Consultation.
© Mindscapes Unlimited Mind Coaching Center