EMPOWERED for EXTRAORDINARY LIVING
A LIFE-CHANGING SOUL-ENRICHING 3 DAY GETAWAY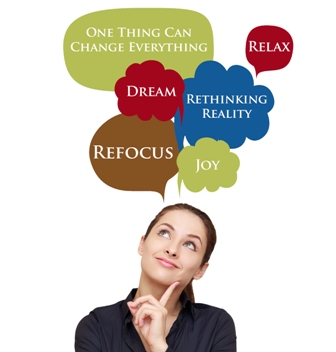 RETHINKING REALITY is the PERFECT OPPORTUNITY to step away from the Hustle and Bustle of life to create the conditions for your Higher Self to emerge; realizing better results in every area of life; work, relationships, health; mental, emotional, physical and spiritual, making 2017 an EXTRAORDINARY YEAR!
This Three Day Self-Empowering Retreat offers inspirational and educational experiences to teach you the 3-R's that can help you on your journey of identifying the "ONE THING that will change EVERYTHING", to catapult success and transform your life!
The 3-R's for Accelerating Success and Attracting Abundance:
• Renew your mind, body and spirit; melt the stress and overwhelmed feelings away, enjoy soul enriching exercises and faith strengthening experiences for "higher self" living
• Refocus your future; cast out the inner useless clutter for "One Thing" manifestation
• Rethink your reality; establish positive thought patterns, visualize success, and rewire your brain to generate life-changing results in less time
WHY DO YOU NEED THIS RETREAT?
Influential women like YOU need to allocate a larger period of dedicated time to allow your brains to reset, refocus, and be reprogrammed. One day doesn't do it. A weekend getaway will!!! Thorwood's inviting environment will enable each unique individual to tune into the essence of the best of all that they are. Leave feeling focused, confident, capable and invigorated…ready to realize the reality you're creating! Are you ready? Watch the video and learn why it's a great idea to attend our retreat..
Who should attend: Women who are business owners, independent professionals, or leaders who want to make a greater impact in their own life and the life of others!
Location: Thorwood Mansion and Retreat Center – Hastings MN www.thorwoodinn.com
When: Friday, Feb. 24th – 6:00pm (check in) – Sunday, Feb. 26th – 3:00pm (departure)
Cost: Early Bird Special $398 by Jan. 15, 2017
*Lodging, Training, Wine and Appetizer Friday Evening Social and Soulful Painting Experience, Special Surprises and (4) Meals Included
After Jan. 15th – $498 SPACE IS LIMITED to ONLY 10 Attendees-Don't Wait!
VIP SPECIAL: Imagine spending Thursday evening with Coach Lori in the Penthouse Suite and have 3+ Hours exclusive one on one time. AND Sleep in the upgraded Penthouse Loft all weekend. AND all day Friday you will enjoy full use of the luxurious facility to relax before the event begins. Call for pricing and details.
Questions Call 651-260-4540
Or register now…
Note: After registering you will receive an email confirmation with the full exciting agenda explaining more fully what you can expect. You will also be emailed a document laying out the beautiful Thorwood Mansion's Sleeping Choices. These will be booked on a first to choose, first to reserve basis. Grab a buddy and book now to reserve your beautiful space together.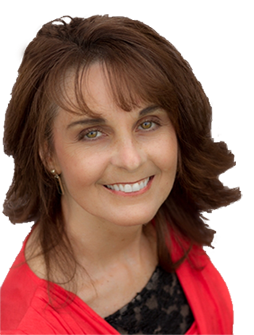 LORI BESTLER
Lori Bestler is a nationally recognized Mind Empowerment Coach, Award Winning Motivational Speaker, Corporate Trainer, and Self Help Recording Artist with Mindscapes Unlimited.
Lori has helped to transform thousands of men and women's lives through her Strategic Mind System of Success, Rapid Results Coaching Program and Audios, Retreats, Seminars and Speaking engagements. She specializes in working with high level entrepreneurs and independent business professionals with busy minds as well as empathic and high sensory individuals. Lori helps clients overcome barriers in thought patterns, limiting beliefs and behavior which can lead to issues such as stress, anxiety, negative thinking, and weight problems, lack of focus and follow-through, and procrastination.  Clients experience results in areas such as financial success, improved relationships, confidence, high self-esteem, stress reduction, behavior change, better health, and greater fulfillment in life.  Ms. Bestler runs a private coaching and hypnotherapy practice in Anoka, MN, assisting clients in the Minneapolis, St. Paul and surrounding Twin Cities Metropolitan Areas, as well as all over the U.S.
For more information contact us on the tab at the top of the website.  Ask for a complimentary Rapid Results 60 Minute Phone Coaching Consultation.
© Mindscapes Unlimited Mind Coaching Center