Empowering YOU!…to help yourself.

Could a HUGE shift be happening in the way people think?
When you want to turn your health, relationships, level of personal or professional success around you must change your thinking patterns at a subconscious level.
Join Lori Bestler, a visionary, Motivational Speaker, and Strategic Mind Coach (Life Coach, Hypnotherapist, Neuro Linguist Practitioner). Lori specializes in empowering busy minds for personal and professional growth, stress reduction and healthier living. She combines the science of the mind, motivation, and powerful self-hypnosis audios to improve lives by rewiring neuro pathways and re-programming the subconscious.
Lori's passion and purpose is to use inspiration, insight, and the power of positive thinking to shape an inner wisdom that will enable millions of people worldwide to experience inner peace, outer success, and a wonderful state of well-being."
Begin Renewing the Spirit of Your Mind Today!!!
Listen to past recordings now:
Strategic Mind Coaching and The Busy Mind
Removing the Stinkin' Thinkin' for Busy Minds
"Removing the Stinkin' Thinkin' for Busy Minds" Lori Bestler talks with Teresa Thomas-Carrol, Director of W.I.N. (Women in Networking) one of the largest women networking organizations in the Twin Cities-MN. Together they offer an empowering discussion, tips and insight on how thoughts affect well-being and an ability to realize the life you dream of.
Being Self-Accepting-Allowing Inner Brilliance to Shine Bright
Breaking Free from Negative Programming
"Breaking Free from the Prison of Negative Programming" Lori Bestler interviews Dr. Al Barrios; a clinical psychologist (BS Caltech, Ph.D. UCLA) is a recognized authority on the power of the word and its effect on human behavior. He is the inventor of the Stress Control Card and author of the book, Towards Greater Freedom & Happiness.
Dr. Barrios has presented SPC seminars for thousands of medical professionals, and corporate and community groups. SPC's effectiveness has been demonstrated with students at UCLA and other colleges, and in a number of ongoing addiction and alcoholism programs in California and Texas.
In 1996, Dr. Barrios received the first annual Cancer Federation Award in psychoneuro-immunology, and was nominated for the Norman Cousins Award in Mind-Body Health.
Realize Dreams for Soul-Preneurs
How do "Soul-Preneurs' Realize their Dreams?
Lori Bestler interviews Rebecca Metz Founder and Owner, Modern Inconveniences, LLC. Together they will talk about what the difference between an entrepreneur and a soul preneur, and how you can take your dream to the next level.
Inner Destroyers
Why Am I Killing Myself Unknowingly?!!!
Lori Bestler shares her journey of painful struggles, illness and a search to find and heal herself mentally, physically, emotionally and spiritually to gain her self-esteem and life back. If you're struggling with any of the issues Lori's overcome, such as; stress, constant feelings of overwhelm, eating disorders, job loss, ADHD, divorce, shifting from religiosity (guilt shame) to spirituality (grace love acceptance), and business hardships, listen now. And if you're ready to begin realizing success in beyond imagination ways, this is a must listen to program.
Other Self-Empowering Radio Program Interviews with Guest Speaker, Lori Bestler
World Talk Radio Variety; Change Your Life, Change Your Mind with James and Lynn Swearingen
Interview with Lori Bestler, Strategic Mind Coach and Award Winning Motivational Speaker with MindScapes UnLimited Mind Coaching Center in Lino Lakes MN.
My Busy Busy Mind!! Do you struggle with a "Busy Mind", negative self-talk, or stress that paralyzes your ability to reach the level of success you desire most?
Why Can't I Sleep? What runs through your mind when you're lying wide awake at 3 a.m.? Are you feeling desperate to sleep and the harder you try the more elusive sleep becomes? What can you do when you think you've tried everything? Lack of sleep is associated with lack of focus, inability to concentrate, irritability, increased hunger and cravings, depression and anxiety. Chronic insomnia usually has emotional and/or psychological components. And chronic insomnia is a stepping stone to more serious health issues. So what can you do?
http://www.worldtalkradio.com/worldtalkradio/vepisode.aspx?aid=60194 Listen to recording now.
The Prosperity Student Radio Show Interview with Rebecca Metz-Owner of Modern Inconveniences and Lori Bestler-Strategic Mind Coach and Award Winning Motivational Speaker with MindScapes UnLimited Mind Coaching Center in Lino Lakes MN.
Attracting Prosperity Into Your Life
"Our thoughts are powerful", explains Lori Bestler. "What we think, what we believe, drives the actions we take and the day-to-day outcomes of our lives."
This episode of The Prosperity Student Radio Show, host Rebecca Metz talks with Lori Bestler, Hypnotherapist and Life Coach with Mindscapes Unlimited. Lori will share how your subconscious mind may be holding onto long forgotten memories that are still affecting you; holding back your ability to be prosperous. Rebecca and Lori will take you through a demonstration on how the power of your thoughts can manifest in a physical way; from creating anxiety and stress to experiencing joy and peace. Learn to shift your toxic thoughts and bring prosperity into your life! The Prosperity Student Radio Show is only on Next Stage Online Radio, part of Next Stage Media Group.
To listen go to: http://www.blogtalkradio.com/nextstagemediagroup/2011/11/22/the-prosperity-student-attracting-prosperity-into-your-life
Thank you for listening and your interest in Lori's work.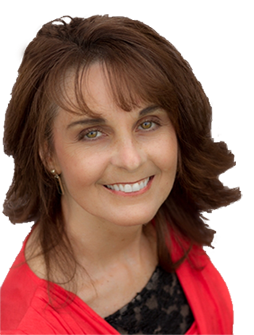 LORI BESTLER
Lori Bestler is a nationally recognized Mind Empowerment Coach, Award Winning Motivational Speaker, Corporate Trainer, and Self Help Recording Artist with Mindscapes Unlimited.
Lori has helped to transform thousands of men and women's lives through her Strategic Mind System of Success, Rapid Results Coaching Program and Audios, Retreats, Seminars and Speaking engagements. She specializes in working with high level entrepreneurs and independent business professionals with busy minds as well as empathic and high sensory individuals. Lori helps clients overcome barriers in thought patterns, limiting beliefs and behavior which can lead to issues such as stress, anxiety, negative thinking, and weight problems, lack of focus and follow-through, and procrastination.  Clients experience results in areas such as financial success, improved relationships, confidence, high self-esteem, stress reduction, behavior change, better health, and greater fulfillment in life.  Ms. Bestler runs a private coaching and hypnotherapy practice in Anoka, MN, assisting clients in the Minneapolis, St. Paul and surrounding Twin Cities Metropolitan Areas, as well as all over the U.S.
For more information contact us on the tab at the top of the website.  Ask for a complimentary Rapid Results 60 Minute Phone Coaching Consultation.
© Mindscapes Unlimited Mind Coaching Center