Self Discovery, Rejuvenation, Positive Thinking, and FUN!

Come join us at this fantastic mini get away ½ day retreat.

A woman's life is full of challenges and a busyness that often saps her energy and can put her mental wellbeing in a shipwrecked state of mind. Superwoman one day and basket case the next, sound familiar?

If yes, then come spend some time with other spectacular women like yourself, who are ready to be revived.

Experience the Transformation where together we will create an explorative atmosphere for personal journaling, learn tools to de-stress, detach from stinkin thinkin, and develop healthy habits that restore and energize your authentic "self" for ultimate living.

Lori Bestler will be teaming up with special guests to provide you and your friends an ultimate experience to remember.

Bring your pillow, blanket, comfy clothes, bag lunch, pen and paper, and water bottle.

Stillwater Community Education Registration

Location: Stillwater High School

Time: 9:00 a.m. – 12:00 p.m.

Date: Saturday, To Be Announced

Cost: $39.00

Class Size: Limit 30

Tell your Friends.

See you there!

Lori Bestler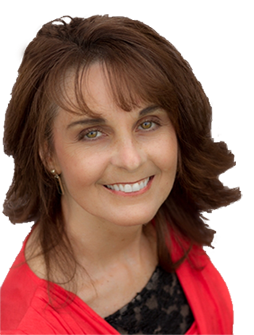 LORI BESTLER
Lori Bestler is a nationally recognized Mind Empowerment Coach, Award Winning Motivational Speaker, Corporate Trainer, and Self Help Recording Artist with Mindscapes Unlimited.
Lori has helped to transform thousands of men and women's lives through her Strategic Mind System of Success, Rapid Results Coaching Program and Audios, Retreats, Seminars and Speaking engagements. She specializes in working with high level entrepreneurs and independent business professionals with busy minds as well as empathic and high sensory individuals. Lori helps clients overcome barriers in thought patterns, limiting beliefs and behavior which can lead to issues such as stress, anxiety, negative thinking, and weight problems, lack of focus and follow-through, and procrastination.  Clients experience results in areas such as financial success, improved relationships, confidence, high self-esteem, stress reduction, behavior change, better health, and greater fulfillment in life.  Ms. Bestler runs a private coaching and hypnotherapy practice in Anoka, MN, assisting clients in the Minneapolis, St. Paul and surrounding Twin Cities Metropolitan Areas, as well as all over the U.S.
For more information contact us on the tab at the top of the website.  Ask for a complimentary Rapid Results 60 Minute Phone Coaching Consultation.
© Mindscapes Unlimited Mind Coaching Center