The New Year is here and it's a fabulous time for a fresh start. And a fresh start starts with taking One Step at a Time.
As I personally can be very hard on myself, expecting so much, I realize how important it is to rejoice in what I DID do last year versus my disappointments! Amazingly when I do focus on the positives, my energy and motivation increases and I shock myself by discovering all I truly accomplished.
"True meaningful success comes from knowing that you did your best to become the best that you are capable of becoming." John Wooden
So the journey is not a race meant to make you look good, earn a certain amount of money, be just like everyone else that you admire. Instead the "wonderful" journey is about striving to enjoy the journey, discovering your potential, making a difference in someone's life through the process of achieving goals.
The journey is not about reaching an "end", but more about defining and enjoying the process. And processes are never finished. Processes guide. While living in this process of "Life" now is the perfect time to ask yourself, "Are my "processes" (ways I think, things I believe in, and my habits) beneficial?"
Are you happy? Are you growing? Are you getting better; having more "meaningful" relationships, achieving goals that leave a legacy, staying healthy or improving your lifestyle? Do you feel like you're depressed or exhilarated? Do you feel like you're growing old? Or do you believe that you are as young as you feel which is pretty good for your age?
NOW is the BEST time for you to LET GO of processes that no longer serve your best interests, and FULLY embrace your talents, go after your desires, and discover what ever else you possess…and do MORE of THAT.
When you are seeking to be your best and enjoy life it ROCKS. When you are whining all the time, looking at what's wrong, well it really stinks, and it gets stinkier all the time. So stop the negative thinking immediately and turn it around. Look to see what is Great! If you're not seeing much, than get going and start doing something positive. Volunteer, that helps you think positive pretty darn fast when you see others struggling more than you. It stops whining right in its tracks.
When I ask my dad how he is doing he always says, "Well Lori Jean, I can't complain, I'm on the right side of the grass today." You see dad has his aches and pains; he has a hard time sleeping most of the time. He can't drive at night or long distances anymore. Yet he refuses to give his thought energy to thinking life is bad because of his physical ailments. He believes life is good and physical ailments at his age are a part of the process. He always says "It could be so much worse. And goes on to discuss the less unfortunates in the world." You see life is good even when it is full of challenges. It's all a matter of perspective.
Five years ago, after my divorce, I was struggling in many ways, mostly in my thinking. I focused on all that went wrong, my dreams shattered, so many changes going on that I was stuck in overwhelm like a hamster running on the wheel-going no where fast. Even though I've coached hundreds of individuals, helping them define their goals, develop their beginning steps to move forward with passion, and help them to believe in their self more than they did at first, I couldn't help myself. I needed to hire a coach.
Then as the years went on and my goals got more challenging as a business owner, and my doubts at times grew bigger than my confidence, I needed to pull some pretty big weeds in the landscape of my mind where gigantic barriers sabotaged my ability to move forward. Hypnosis helped with that tremendously, both self-hypnosis (what I now teach) and being hypnotized by another. Yes even hypnotists hypnotize each other. It is life-changing.
So I encourage you to get some support if you are stuck. There are a lot of talented individuals that can help you move much more confidently forward. The moment you say "Yes, I want help," the universe often brings before you just the right person you need.
George Bernard Shaw said, "The people who get on in this world are the people who get up and look for the circumstances they want, and if they can't find them, they make them."
We become what we think about most. That which consumes our thought energy wins. And I have discovered through developing over 200 nationally recognized sales consultants, the person who has no goal, who doesn't know where they're going, must have doubtful thoughts full of confusion, anxiety and worry. People without direction live a life of frustration, fear, and far to often feel empty or depressed as a result. And if a person thinks about nothing… nothing they produce. Notta, Zippo, Meaningless Living. So unnecessary!
So are you READY to make 2011 an Amazing Year? The sky is the limit!
I pray that you realize all you desire this year…
Focus on taking ONE STEP at a time, each day; One Key Step that will lead you to where you want to go most. Identify your One Dynamic Step for the day, before you get out of bed. Write down your One Determined Step first thing when you get up. Get your One Primary Step done as soon as possible that day.
And remember…setbacks are a part of the process. With each setback, just say, "Everyday in everyway I am getting better and better!" Setbacks and mistakes are GREAT teachers.
Then soon, possibly sooner than you think, your multitude of One Steps have helped you to manifest that One Goal that catapults you to a much higher level of positive living beyond what you ever imagined.
Thoughts Become Reality. Believe it-Achieve it!
This article was brought to you by Lori Bestler-America's Positive Thinking Expert and Change Agent, Motivational Speaker and Mind Coach
Publish these Articles In Your Own Publication: It's free and legal … as long as proper credit is given. All you have to do is include the following notation along with the reprint of my materials:
"Article reprinted with permission from Lori Bestler-America's Positive Thinking Expert and Change Agent, with MindScapes Unlimited.
Lori Bestler is a Motivational Speaker and Mind Coach with MindScapes Unlimited. She specializes in working with Entrepreneurs and Ambitious Professionals with busy minds. She helps clients in the areas of ADHD, Focus and Goal Achievement, Weight Loss, Smoking Cessation and Stress Management. Lori also teaches a group "Manifesting Success" Mind Training Workshop privately and onsite for corporations that want to help employees peak perform. Ms. Bestler runs the MindScapes Unlimited Hypnosis Coaching Center in Stillwater MN and is President of 4 Dynamic Women; a training and development company.
For more information about our programs call Lori at 651-464-9034.
Free ½ hour phone consultations available.
For your own personal, free subscription to the 'Monthly MindScapes Unlimited Newsletter' … along with a FREE "Be Energized" Audio" value $19.95, go to mindscapesunlimited.com.
Check out the upcoming "Dare to Be Dynamic-4 Corners of Business Success" Seminar at www.4dynamicwomen.com
© 2010 MindScapes UnLimited Lori Bestler www.Mindscapesunlimited.com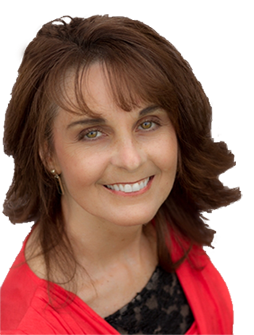 LORI BESTLER
Lori Bestler is a nationally recognized Mind Empowerment Coach, Award Winning Motivational Speaker, Corporate Trainer, and Self Help Recording Artist with Mindscapes Unlimited.
Lori has helped to transform thousands of men and women's lives through her Strategic Mind System of Success, Rapid Results Coaching Program and Audios, Retreats, Seminars and Speaking engagements. She specializes in working with high level entrepreneurs and independent business professionals with busy minds as well as empathic and high sensory individuals. Lori helps clients overcome barriers in thought patterns, limiting beliefs and behavior which can lead to issues such as stress, anxiety, negative thinking, and weight problems, lack of focus and follow-through, and procrastination.  Clients experience results in areas such as financial success, improved relationships, confidence, high self-esteem, stress reduction, behavior change, better health, and greater fulfillment in life.  Ms. Bestler runs a private coaching and hypnotherapy practice in Anoka, MN, assisting clients in the Minneapolis, St. Paul and surrounding Twin Cities Metropolitan Areas, as well as all over the U.S.
For more information contact us on the tab at the top of the website.  Ask for a complimentary Rapid Results 60 Minute Phone Coaching Consultation.
© Mindscapes Unlimited Mind Coaching Center