Wi$e Investments for Business Growth Seminars
Small business owners and people who lead, manage, or supervise 1 – 20+ employees: Sign up yourself and your key employees for one of the seminars below.

The Forest Lake Area Chamber of Commerce is teaming up with ZieglerCAT-seminar location at ZieglerCat in Columbus Township-off 35 and 97 in Forest Lake, to offer you these exciting educational opportunities.


The first session is set to be very interactive and motivational. This morning seminar will be held on (Date to be announced) from 9:00 a.m. – Noon. Continental breakfast will be served.

Session I: Inspirational Leadership-Growing Successful and Fulfilled Employees

Empowering leaders and future leaders to Burst through thought barriers that obstruct them and their teams from being their ultimate best. This program sets the psychological base for optimizing the way people perceive and interact with each other. You will develop the ability to form a positive mindset for increasing individual performance and morale at work and in personal life.


The second session will be very engaging for employees and create in them a positive desire to help the business thrive. Register your key employees for this 1 ½ hour session to increase your business success potential. This morning seminar will be held on (Date to be announced), from 9:00 a.m. – 11:00.

Session II: Unleashing Potential to Grow a Successful and Fulfilling Career

Develop a foundational thought awareness process that moves you beyond thought barriers that paralyze growth to discover unrealized capabilities ready to burst out from within. Take hold of the essence of positive thinking for a more productive and happier you. Attend and be empowered to reach higher levels of personal and professional success.


Both programs are presented in a dynamic, interactive and unique format that inspires people to put lessons taught into action right away. Fall is right around the corner and with it comes a new generation entering the workforce. These sessions will help both leaders and employees grow successful and fulfilled together, from the get go!


Lori Bestler will be facilitating both sessions.

Colleen Eddy, FLCC President, is very excited to be able to offer this informative and beneficial workshop to her members and the public.

If you would like more information please contact her by phone 651-464-3200 or email Colleen@flacc.org.
Contact Us
Copyright © 2007 by MindScapes Unlimited

www.mindscapesunlimited.com

6529 Appaloosa Ave N, Forest Lake, MN 55025 (651) 464-9034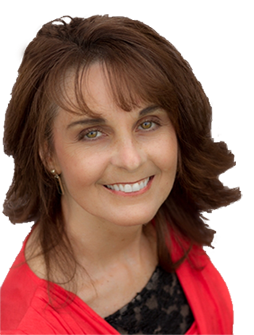 LORI BESTLER
Lori Bestler is a nationally recognized Mind Empowerment Coach, Award Winning Motivational Speaker, Corporate Trainer, and Self Help Recording Artist with Mindscapes Unlimited.
Lori has helped to transform thousands of men and women's lives through her Strategic Mind System of Success, Rapid Results Coaching Program and Audios, Retreats, Seminars and Speaking engagements. She specializes in working with high level entrepreneurs and independent business professionals with busy minds as well as empathic and high sensory individuals. Lori helps clients overcome barriers in thought patterns, limiting beliefs and behavior which can lead to issues such as stress, anxiety, negative thinking, and weight problems, lack of focus and follow-through, and procrastination.  Clients experience results in areas such as financial success, improved relationships, confidence, high self-esteem, stress reduction, behavior change, better health, and greater fulfillment in life.  Ms. Bestler runs a private coaching and hypnotherapy practice in Anoka, MN, assisting clients in the Minneapolis, St. Paul and surrounding Twin Cities Metropolitan Areas, as well as all over the U.S.
For more information contact us on the tab at the top of the website.  Ask for a complimentary Rapid Results 60 Minute Phone Coaching Consultation.
© Mindscapes Unlimited Mind Coaching Center