Manifesting Your Destiny
This afternoon I did a couple techniques that help you manifest your destiny, clear any negative blocks and clear my own pathway to success by helping others realise theirs! After spending 30 minutes on this, my phone rang, I got a new client in a way that never happened before and was presented with an exclusive offer to advertise my business in a way beyond what I had been envisioning.
I'm definately teaching this in my next "Manifesting Success" Workshop. Love to have you join us…http://www.mindscapesunlimited.com/self-hypnosis-workshops.html
Here is one statement I repeated several times…I INTEND FOR ALL OF MY THOUGHTS, BELIEFS, AND ACTIONS TO SERVE THE HIGHEST ORDER OF BLESSINGS WAITING TO BE MANIFEST IN MY LIFE AND THE LIFE OF OTHERS.
I also did the Ho'oponopono prayer. This is a way to connect with the energy and power of the universe-the divine, God, whatever every you name your higher power to be. Ho'oponopono, as I understand it, is an Hawaiian based healing process that can be used to let go of all that shows up in your life as some type of suffering. Used consistently and with intent it has been known to transform lives.
During this process you need to at least consider the possibility that you are responsible for everything that touches your world. I recognize that this may be difficult for many to accept and I understand that. But by taking responsibility you are also opening to the possibility that if you are responsible, than you are also capable of transforming that which you see that is unacceptable. In the Christian faith they say this prayer, "forgive us as we forgive others." You judge and you shall be judge, you forgive and you shall be forgiven, sow and in like you shall reap. These are universal principles that are accepted in all faiths, rising from the foundation of love.
Read the below paragraph a few times and allow it to sink into your being. Work to not argue against it. Just allow it, for now, and for the purpose of working with Ho'oponopono.
There are four simple lines used to release the transformative power of this process.
I Am Sorry
Please Forgive Me
Thank You
I Love You
So, why not take a break for a moment, close your eyes, breath deep, and allow yourself to just repeat these four lines over and over to yourself for a few moments. Allow yourself to sink into them, without expectation. Even undirected these words sooth, open, and heal.
The real power, however, in this Ho'oponopono prayer, occurs when one focuses the prayer toward something or someone in your world that appears to be suffering, or causing you suffering.
I personally focused on 5 people today that I may have hurt and have hurt me. I wanted to clear any harmful feelings and allow forgiveness to reign in my heart and love to be manifest.
Let the healing and blessings flow.
Thoughts Become Reality! May all your dreams come true!!!!
---
This article was brought to you by Lori Bestler-America's Positive Thinking Expert and Change Agent, Motivational Speaker and Success Coach.
Use These Articles In Your Own Publication: It's free and legal … as long as proper credit is given. All you have to do is include the following notation along with the reprint of my material:
"Reprinted with permission from Lori Bestler with MindScapes Unlimited.
Lori Bestler runs MindScapes Unlimited Hypnosis and Coaching Center in Stillwater, Minnesota. She specializes in working with Entrepreneurs and Ambitious Professionals with Busy Minds. She helps clients in the areas of ADHD, Focus and Goal Achievement, Weight Loss, Smoking Cessation and Stress Management. Lori also teaches a group "Manifesting Success" Mind Training Workshop privately and onsite for corporations that want to help employees peak perform. Ms. Bestler runs the MindScapes Unlimited Hypnosis Coaching Center in Stillwater MN and is President and founder of 4 Dynamic Women (www.4dynamicwomen.com); a motivational speaking and seminar training company for business professionals.
For more information about our programs call Lori at 651-464-9034.
Free ½ hour phone consultations available.
For your own personal, free subscription to the 'Monthly MindScapes Unlimited Newsletter' … along with a FREE "Be Energized" Audio" value $19.95, go to mindscapesunlimited.com.
© 2011 MindScapes UnLimited Lori Bestler www.Mindscapesunlimited.com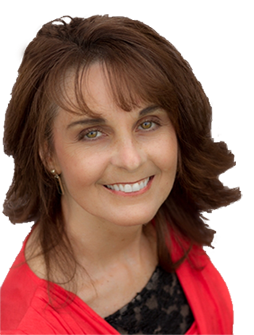 LORI BESTLER
Lori Bestler is a nationally recognized Mind Empowerment Coach, Award Winning Motivational Speaker, Corporate Trainer, and Self Help Recording Artist with Mindscapes Unlimited.
Lori has helped to transform thousands of men and women's lives through her Strategic Mind System of Success, Rapid Results Coaching Program and Audios, Retreats, Seminars and Speaking engagements. She specializes in working with high level entrepreneurs and independent business professionals with busy minds as well as empathic and high sensory individuals. Lori helps clients overcome barriers in thought patterns, limiting beliefs and behavior which can lead to issues such as stress, anxiety, negative thinking, and weight problems, lack of focus and follow-through, and procrastination.  Clients experience results in areas such as financial success, improved relationships, confidence, high self-esteem, stress reduction, behavior change, better health, and greater fulfillment in life.  Ms. Bestler runs a private coaching and hypnotherapy practice in Anoka, MN, assisting clients in the Minneapolis, St. Paul and surrounding Twin Cities Metropolitan Areas, as well as all over the U.S.
For more information contact us on the tab at the top of the website.  Ask for a complimentary Rapid Results 60 Minute Phone Coaching Consultation.
© Mindscapes Unlimited Mind Coaching Center