Professional Women's Network of St. Croix Valley
Invites You To:
Presentation Topic:




Fresh Start: Tapping Into The "Power of Us"
Guest Speaker:

 Lori Bestler
Held on Thursday, August 6th.  (OVER)
Location:

  

Best Western Hudson House Inn; 
Presentation Program:
Learn the Three Simple Steps to shift
from exhibiting an organization that is simply surviving
to one that is exciting and thriving.

Be prepared to get on board and journey to a place in your mind
where you envision a new member generating network of
growing business women.
Leave this motivational presentation with new tips
to make your membership work extraordinarily well
for you and others.
HEAR WHAT AN ATTENDEE HAD TO SAY…
" Lori Bestler is a visionary and very motivating. I really enjoyed her energy and ability to engage the group throughout her talk. I have had the privilege as PWN President to meet our guest speakers on a personal level. Lori went above and beyond to find out the needs of our group and administer a presentation specific for PWN.

She gave us specific actions to apply immediately and grow our business.

She taught us how to communicate more effectively to make positive connections with people by using her "Three Me Too's and Your In" technique. Lori also offered great insight through her 'Make everyone feel special' and 'Leave the drama at the door' lessons that I can apply to my business and personal life. Her content was applicable and relatable. I would recommend her for any group seeking a professional, fun and motivational speaker."
Leslie Chermak-President: Professional Women's Network of St. Croix Valley
www.LesliesJuicePlus.com
Website:
http://www.pwnscv.com/calendar.html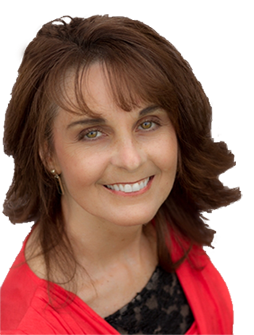 LORI BESTLER
Lori Bestler is a nationally recognized Mind Empowerment Coach, Award Winning Motivational Speaker, Corporate Trainer, and Self Help Recording Artist with Mindscapes Unlimited.
Lori has helped to transform thousands of men and women's lives through her Strategic Mind System of Success, Rapid Results Coaching Program and Audios, Retreats, Seminars and Speaking engagements. She specializes in working with high level entrepreneurs and independent business professionals with busy minds as well as empathic and high sensory individuals. Lori helps clients overcome barriers in thought patterns, limiting beliefs and behavior which can lead to issues such as stress, anxiety, negative thinking, and weight problems, lack of focus and follow-through, and procrastination.  Clients experience results in areas such as financial success, improved relationships, confidence, high self-esteem, stress reduction, behavior change, better health, and greater fulfillment in life.  Ms. Bestler runs a private coaching and hypnotherapy practice in Anoka, MN, assisting clients in the Minneapolis, St. Paul and surrounding Twin Cities Metropolitan Areas, as well as all over the U.S.
For more information contact us on the tab at the top of the website.  Ask for a complimentary Rapid Results 60 Minute Phone Coaching Consultation.
© Mindscapes Unlimited Mind Coaching Center