Did you know that stress is the #1 Cause of Obesity, Health Problems, and Unhappiness?
YEARLY…1 Million Americans have a heart attack
13 Billion doses of tranquilizers, hemp cigarettes, barbiturates, and amphetamines are prescribed
8 mil diagnosed with stomach ulcers
80% of illness in this country are emotionally induced
There are an estimated 50,000 stress-related suicides each year (only one in eight attempts are successful)
AND we have 12 million alcoholics in this country
Since most health conditions result from stress which causes imbalances in the body's systems, hypnosis and learning stress management techniques can be useful for:
Addictions and Quitting Smoking
Adrenal Fatigue
Allergies and Asthma
Anxiety
Arthritis
Attention Deficit Disorders ADD/ADHD
Autoimmune Disorders
Back , Joint, Muscle, and Neck Pain
Blood Pressure
Circulation
Detoxification
Depression
Diabetes
Digestion and Nutrient Absorpbtion
Fatigue
Fibromialgia
Frequent Infections
Food Sensitivities
Gastrointestinal Issues
Headaches and Migraines
High blood pressure
High cholesterol
Hormonal Balance
Immune Function
Insomnia
Memory and Cognitive Function
Metabolism and Glandular Function
Nausea
Post-Traumatic Stress Disorder (PTSD)
Recovery from Surgery
Sexual Dysfunction
Skin Conditions, Acne, Dermatitis, Eczema
Stress and Tension
Thyroid Irregularities
Weight Management and Weight Loss
Stress causes an increase in the nasty biochemical called cortisol which causes over eating, burnout and organ degradation.
HOW WE RAPIDLY HELP YOU
A.  STRESS MANAGEMENT SESSION
90-Minute Stress Reduction Session and Consultation with CD $252 Value
 $99 Super Duper Special-Contact Us Now for Openings!
Not only will you feel more relaxed, focused and positive, but your quality of life will improve remarkably as your mind and body are conditioned for optimal functioning and serenity!
MindScapes Stress Management Program is Highly Recommended
Patented Neuro Technology
Whole mind relaxer
Physical decompression
Bio-chemical circulation
Balance your system
B.  MINDSCAPES "NEURO EMPOWERMENT MP3'S
"Breath and Be Empowered" will stop this production in your system, calming your nervous system and allowing your peaceful mind and relaxed body to work together more effectively.
Most people do not realize that relaxation is a skill that needs to be learned (lying on the sofa and watching TV is not how you effectively relax).  Knowing the best way to relax with today's demanding schedules and hectic paces, hinders most of us from dedicating the time to learn how to maintain our mental well-being.  At the MindScapes UnLimited Mind Coaching Center we teach these powerful stress management skills.
Daily millions of people abuse their bodies with stress and suffer ill health and exhaustion from overwork and lack of rest. Instead of taking time to reduce levels of stress that lead  to more tranquil work atmospheres, harmonious relationships and healthier home lives, people live in chaos and constant busyness.  This leads to a life of discontent and failure.
With Breath and Be Empowered, you now have a proven tool to effortlessly find instant relief from stress and achieve deep levels of relaxation on demand.
Listen after a stressful day at work, when your overwhelmed or anytime you want to unwind and leave lifes troubles behind.
Tip from Lori…Practice Breathing Daily, YES Daily, at the least practice when you go to bed and get up in the morning.  This is one technique we teach during our Stress Management Program.  Of course there are other ways to enhance this technique, this guide can still help.
Stress Reduction Technique:
Breathe in through nose, belly out, count up 1, 2, 3, 4, 5,  (I dare you to try and get to 8)
Exhale, blow out calmly and completely through mouth, counting down slowly 5, 4, 3, 2, 1, (8?)
Do 3X opening your eyes as you inhale, looking up at a spot on the ceiling above your forehead, close eyes very slowly as you exhale
Continue breathing deeply 5 – 7 more times eyes closed, counting and breathing s l o w l y.  Exhaling, telling yourself "I give myself permission to let go of all stress and tension now."  And just let go.
Once completely relaxed, take yourself to your happy place.   Imagine being where you love to be, doing what you love to do.  Feel how that feels.  Bring as many imaginations into your mind as you can about how wonderful it is to be here.  And BE THERE!  Enjoy the rejuvination.  Feel the feelings deeply.
Notice how comfortable and relaxed you feel when you say the word "smile' then smile.
As you continue to breathe deeply and relax completely, you will gain more and more energy into your spirit and soul. As you give yourself permission to let go of all stress, all voices, all opinions, and just relax you will feel the absence of tension and feel light hearted, able to think freely with creative and flowing thoughts.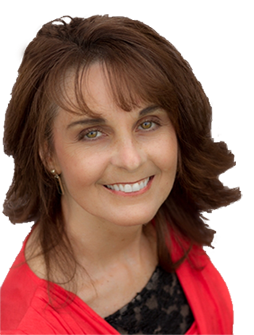 LORI BESTLER
Lori Bestler is a nationally recognized Mind Empowerment Coach, Award Winning Motivational Speaker, Corporate Trainer, and Self Help Recording Artist with Mindscapes Unlimited.
Lori has helped to transform thousands of men and women's lives through her Strategic Mind System of Success, Rapid Results Coaching Program and Audios, Retreats, Seminars and Speaking engagements. She specializes in working with high level entrepreneurs and independent business professionals with busy minds as well as empathic and high sensory individuals. Lori helps clients overcome barriers in thought patterns, limiting beliefs and behavior which can lead to issues such as stress, anxiety, negative thinking, and weight problems, lack of focus and follow-through, and procrastination.  Clients experience results in areas such as financial success, improved relationships, confidence, high self-esteem, stress reduction, behavior change, better health, and greater fulfillment in life.  Ms. Bestler runs a private coaching and hypnotherapy practice in Anoka, MN, assisting clients in the Minneapolis, St. Paul and surrounding Twin Cities Metropolitan Areas, as well as all over the U.S.
For more information contact us on the tab at the top of the website.  Ask for a complimentary Rapid Results 60 Minute Phone Coaching Consultation.
© Mindscapes Unlimited Mind Coaching Center