Reducing Stress of Summer Vacations for Business Owners
There's nothing like a summer vacation to rest and relax….
Except when you discover that it's more work than pleasure!
Did you know that nearly 50 percent of small business owners take only major holidays off – or nothing at all.
According to a survey commissioned by Sam's Club, a division of Wal-Mart, nearly 50 percent of small-business owners take only major holidays off—or nothing at all. That's less than half the average number of vacation days used by the rest of the world, including Canada, Britain and Japan, as reported by the World Tourism Organization. Among small-business owners who said they do plan to take a vacation this year, the majority—66 percent—will take only one week off all summer long.
Small business owners take on all or most of the responsibility of running their businesses, according to Lori Bestler, a life/mind coach, and worry that their businesses will suffer if they're away from their work for an extended period of time. Even when they do go away, they're constantly checking in with their employees and customers, Bestler adds.
Yet overworking can lead to serious health hazards, including chronic stress, physical burnout and sleeplessness. It can impede relationships at home, causing even greater feelings of guilt and worry, and can inhibit productivity at work and the ability to enjoy life, and be happy. "Vacations are as important as watching your blood pressure or your business's bottom line, yet most entrepreneurs put it off for years or indefinitely until something serious happens in their life like a divorce or God forbid, a terminal illness," Lori states. But as in many other aspects of our busy daily lives, knowing what's good for you (and doing them are two very different things. That is why a coach can help business owners stay on task, manage stressful decisions, and take care of their self.
According to the Pennsylvania Psychological Association, "There is social pressure on families to schedule vacations or spend increased time with your children during the summer months. These silent demands can lead to added stress, especially if it's not the best time financially or if taking time off from work is difficult."
"Most entrepreneurs I work with have busy minds," said Bestler, which can escalate the stress. And when a busy minded individual finally gets excited about planning a vacation, the stress is higher as well as the hopes.
Setting realistic expectations about vacation can help lesson these stressors. Know in advance what everyone really wants to do and be sure that the balance of activities fulfills each person's desires. You seldom can do it all, yet you can each have your way in some regard. I like to exercise, my boyfriend likes to fish, my daughter likes to lay in the sun and read a book; three different ideas of what a good vacation would be. So identifying them in advance to assure all desires can be satisfied makes for a more enjoyable vacation.
It's also critical to take steps to manage stress in healthy ways. Too much fun in the sun and sun burn damage, too much over eating and drinking heavily, and not getting enough water and sleep are just some of the problems to be aware of that can lead to long-term, serious health problems. Stress can reveal its self in ways like being easily irritated, feeling excessively run down and tired, being over-anxious, losing ambition or desire to participate in social activities.
To help manage the vacation stress, follow these top tips:
Understand how your body experiences stress. Everyone experiences stress differently. How do you know when you are stressed? How are your thoughts or behaviors different from times when you do not feel stressed?
Identify stressors. What events or situations trigger stressful feelings? Are they related to planning vacations or to other situations such as assuring you manage health, make wise financial decisions, get work caught up before taking time off or something else?
Recognize problems with stress right away. Determine if you are using unhealthy behaviors to cope with stress. Are you developing unhealthy patterns in your routine behavior, or is it specific to finding relief from making decisions that are difficult or emotionally upsetting? Put things in perspective — make time for what's really important and be sure you are doing something to relieve stress in a healthy way versus escaping the discomfort.
Set realistic expectations. Stop expecting summer to be perfect and totally a great time. Identify the summer activities that fit into your schedule and will be most fulfilling. For example, I've taken several 1/2 days off work to pack a picnic and go to the park or the beach when it is not possible to take an elaborate vacation. Plan out dates and times you'll be doing the projects at home; staining the deck, planting the flowers, weeding the garden. And be sure that the routine tasks you have like mowing the lawn, laundry, washing floors, packing for weekends away, grocery shopping at the farmers market are put on the calendar so you know how much time you have left over for other activities when they come up. Lastly remember there are weddings, graduations, and birthday gifts to buy, so stock up on extra cards and gifts when you're out and about so you can pull from a stash when needed.
Find healthy ways to manage stress. Consider healthy, stress-reducing activities — meditation, self-hypnosis audios, taking a long walk, going on a bike ride, starting a project you can work on with your hands; studies reveal that this reduces depression as well. Even spending quality time together at home with loved ones can be healthy-making fun healthy summer salads, sitting by a bonfire and chatting. Be careful to not over plan and take on too much at once. Keep in mind that unhealthy behaviors develop into habits over time and can be difficult to change. If you're already stuck in some unhealthy ruts, focus on changing only one behavior at a time. Instead of eating that extra plate of pasta, go for a walk, drink a big glass of water, grab a book to read and sit outside.
Ask for professional support. Accepting help can improve your ability to persevere during stressful times. If you continue to feel overwhelmed by stress, you may want to talk to a stress management specialist who can help you manage stress and change unhealthy behaviors.
We all know by now that stress kills, and that we all have stress in life.
In fact, research now suggests that 90+% of all disease and illness have stress to thank for their underlying cause.
Since most health conditions result from stress which causes imbalances in the body's systems, stress management can be useful for:
Adrenal Fatigue
Anxiety
Arthritis
Attention Deficit Disorders ADD/ADHD
Back, Joint, Muscle, and Neck Pain
Circulation
Depression
Diabetes

Headaches and Migraines
High blood pressure
High cholesterol
Hormonal Balance

Immune Function
Insomnia
Memory and Cognitive Function
Metabolism
Negative Self-Talk
Post-Traumatic Stress Disorder
Preparation or Recovery from Surgery
Skin Conditions, Acne, Dermatitis, Eczema
Stress and Tension
Thyroid Irregularities
Weight Management and Weight Loss
By coping with stress in healthy ways, you will likely alleviate symptoms of stress in the future, and avoid creating significant health problems over time, and, ironically, more stress.
So it is important, especially for business owners, to take necessary steps to better manage your stress — related to summer vacations and year round.
90-Minute Stress Reduction Hypnosis Session and Consultation with CD $252 Value
ONLY $99

New Client Special-Call for FREE Consultation
AND for a LIMITED TIME we are including Crystal Bowl Sound Healing with your session FREE. Value $25.
Read more>> http://www.mindscapesunlimited.com/stress-reduction-2.html
Reprint with permission; include the following:
This article was written by Lori Bestler-Strategic Mind Coach and Award Winning Motivational Speaker with MindScapes Unlimited Mind Coaching Center in Lino Lakes MN.
Lori Bestler specializes in working with high level entrepreneurs and independent business professionals with busy minds. Stress, anxiety, lack of focus and follow through, procrastination and paralyzing negative thinking are common problems. Lori has helped thousands of individuals live the life they desire most. For a NO COST "Rapid Change" Consultation contact Lori at www.mindscapesunlimited.com . And join our email list for a FREE "Be Revived and Energized 10 minute MP3 download and Monthly Newsletter.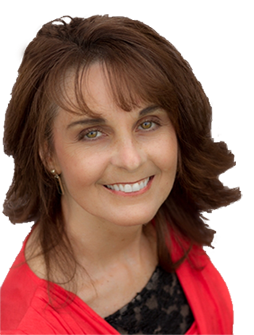 LORI BESTLER
Lori Bestler is a nationally recognized Mind Empowerment Coach, Award Winning Motivational Speaker, Corporate Trainer, and Self Help Recording Artist with Mindscapes Unlimited.
Lori has helped to transform thousands of men and women's lives through her Strategic Mind System of Success, Rapid Results Coaching Program and Audios, Retreats, Seminars and Speaking engagements. She specializes in working with high level entrepreneurs and independent business professionals with busy minds as well as empathic and high sensory individuals. Lori helps clients overcome barriers in thought patterns, limiting beliefs and behavior which can lead to issues such as stress, anxiety, negative thinking, and weight problems, lack of focus and follow-through, and procrastination.  Clients experience results in areas such as financial success, improved relationships, confidence, high self-esteem, stress reduction, behavior change, better health, and greater fulfillment in life.  Ms. Bestler runs a private coaching and hypnotherapy practice in Anoka, MN, assisting clients in the Minneapolis, St. Paul and surrounding Twin Cities Metropolitan Areas, as well as all over the U.S.
For more information contact us on the tab at the top of the website.  Ask for a complimentary Rapid Results 60 Minute Phone Coaching Consultation.
© Mindscapes Unlimited Mind Coaching Center