Weight Reduction for LIFE
Here's the fact of the matter: weight gain for most people is an inner issue first and foremost.  Because of this, there is no diet or fad answer in the world that will help a person to lose weight until they absolutely address the "weighty" emotional issues and physiological triggers first.
In fact, the more a person attempts to lose weight via "the traditional way", the more wounded and heavy they are going to feel inside as frustration turns into helplessness and then quite possibly depression.
TWO WAYS TO WEIGHT REDUCTION
1.  Affordable and Supportive Weekly Group Hypnosis Weight Loss Program;  January – April
Tuesday evenings, 6:30- 8:30.
Group presentation each week, and a calming and empowering hypnosis session.
Products available to purchase to quicken weight loss
Bring a pillow, blanket and floor mat to lay on.
Read More…Click Here>>
Call Lori at 651-260-4540 for your no cost phone consultation.  Contact Lori Now.
2.  One on One Weight Reduction Hypnosis/Coaching Program offered all year
Have over 50 lbs to lose? Then Choose our One on One Weight Reduction program.
Our private sessions offer you the more targeted support necessary for breaking through emotional barriers.
You can join our group program as well for increasing your results.
Private Sessions offer Coaching, Hypnosis, NLP, Rapid Reduce Products and More!!!
Weight management is an ongoing effort composed of all the small choices we make each day; it is not a one-shot project. Through private coaching you will see progress, feel good about it, and learn to become the self-motivated and healthy person you desire.
Here is where we begin…
(4) 90 Minute sessions
Weekly educational handouts
Products available to purchase to quicken weight loss
Typed recaps of session
Program Fee:  Check Out Rapid Results Coaching Program
After 4 Weeks, we evaluate your progress and determine next steps.
Call Lori Bestler at 651-260-4540, set up your NO COST 20 Minute Phone Consultation.  Contact Lori Now.
---
"TRANSFORMATION"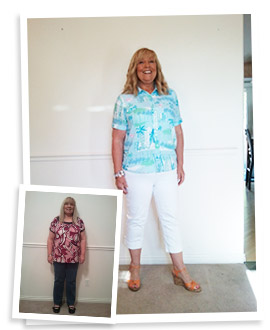 "Lori, due to the awesome one on one session we had on Monday, slowly my "stinking thinking" is going away. You were so right to realize that even though I came to you for weight loss, it was my inability to set goals and years of stinking thinking and self-sabotage that was my real issues." Judy
"Lori, working with you privately these past 6 weeks has been a true blessing in my life. You've helped me discover the true issues that were hidden even from me such as lack of confidence and worrying way too much about comments from other people. My life is so much better now because I am able to distinguish between useful and useless comments from others. I am able to see my own gifts as well as recognize the gifts of others. Hypnosis Coaching was definitely worth the money I spent since you work on so many different types of problems.  I am definitely recommending you to family and friends. Thanks so much!" Kathy
"TRANSFORMATION"- A Mind-Centered approach to lasting weight loss
---
Both of our programs are right for you if you want to:
Be energized and motivated
Eliminate self-sabotaging thinking patterns
Boost self-esteem and positive self-image
Manage stress, boredom and emotional triggers of overeating and cravings.
Learn about sugar addictions, products for accelerating weight loss, and MORE.
---
Location:
Bridge Square Mall
12 Bridge Square, Suite 202B, Anoka MN
Mindscapes Unlimited Mind Coaching Center-Training Room
---
Benefits of Hypnosis for Weight Loss
Does incorporating hypnosis with a weight reduction program work?
ABSOLUTELY!
Millie, lost 15 lbs in 4 weeks.  AND as a diabetic her blood sugar levels dropped from 150 down to 92 after ONE week.  She feels great, has substantially reduced her cravings, and has more energy than ever.
We do NOT focus on dieting.  Instead of feeling denied or restricted you feel empowered and energized!
Hypnosis creates underlying changes that drive new behaviors.  Your new way of life feels natural.
You lose weight slowly, the way you gained it, which creates long lasting success.
You gain self-confidence and self-esteem as your self acceptance grows and emotional baggage fades.
Find and resolve the underlying causes of your weight issue, so you can end it for good.
Imagine how your life will change when you create the subconscious self-image that you WANT!
Change your self-image, change your behaviors, and change your life.  Imagine how wonderful it can be!
---
Call Lori today: 651-260-4540 to set up your NO COST 20 Minute Phone Consultation.
---
Here are the findings of several clinical studies showing how hypnosis helps with weight loss:
•In a 9-week study of two weight management groups (one using hypnosis and one not using hypnosis), the hypnosis group continued to get results in the two-year follow-up, while the non-hypnosis group showed no further results (Journal of Clinical Psychology, 1985).
•In a study of 60 women separated into hypnosis versus non-hypnosis groups, the groups using hypnosis lost an average of 17 pounds, while the non-hypnosis group lost an average of only .5 pounds (Journal of Consulting and Clinical Psychology, 1986).
•A meta-analysis study comparing the results of adding hypnosis to weight loss treatment showed that adding hypnosis increased weight loss by an average of 97% during treatment, and even more importantly increased the effectiveness POST TREATMENT by over 146%. This shows that hypnosis works even better over time (Journal of Consulting and Clinical Psychology, 1996).
---
Contact Lori Now for your no cost phone consultation.
---
Insanity Is Trying Different Diets that Don't Work…
How Many Times Have You Tried to Lose Weight?
If you've ever done your weight loss research you would discover that hypnosis is by far the safest, most researched, and effective way for you to stick to the healthy living plan you have chosen.  So why haven't more people sought out hypnosis?
Miscommunication of what true hypnosis is has hindered many people from taking advantage of this medically proven field of psychology.
The movie portrayal and stage hypnotist image that projects hypnotists in a negative and distrusting light is far from an accurate representation of what the profession of successful hypnosis offers individuals seeking effective and lasting change.
Because hypnosis is not a clear cut scientific method like taking a weight loss drug or having surgery, many institutions unfortunately ignore the vast array of success stories. However, this is quickly changing and many medical experts, religious leaders, and mental health professionals are adding this skill to their programs to help others and significantly increase success rates.
Hypnosis, when practiced by a legitimate provider, is approved for use by both the British Medical Association and the American Medical Association.
---
Free 60 minute "Rapid Results" Phone Consultations
For more information call 651-260-4540 or contact us now.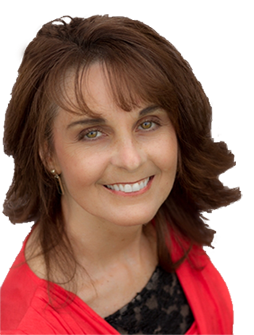 LORI BESTLER
Lori Bestler is a nationally recognized Mind Empowerment Coach, Award Winning Motivational Speaker, Corporate Trainer, and Self Help Recording Artist with Mindscapes Unlimited.
Lori has helped to transform thousands of men and women's lives through her Strategic Mind System of Success, Rapid Results Coaching Program and Audios, Retreats, Seminars and Speaking engagements. She specializes in working with high level entrepreneurs and independent business professionals with busy minds as well as empathic and high sensory individuals. Lori helps clients overcome barriers in thought patterns, limiting beliefs and behavior which can lead to issues such as stress, anxiety, negative thinking, and weight problems, lack of focus and follow-through, and procrastination.  Clients experience results in areas such as financial success, improved relationships, confidence, high self-esteem, stress reduction, behavior change, better health, and greater fulfillment in life.  Ms. Bestler runs a private coaching and hypnotherapy practice in Anoka, MN, assisting clients in the Minneapolis, St. Paul and surrounding Twin Cities Metropolitan Areas, as well as all over the U.S.
For more information contact us on the tab at the top of the website.  Ask for a complimentary Rapid Results 60 Minute Phone Coaching Consultation.
© Mindscapes Unlimited Mind Coaching Center