How Stress and Anxiety Happens
An overwhelmed brain is drained and in time you find that you can't figure out how to juggle things, to set priorities. Busy minds that often experience escalating cycles of mind chatter and anxious feelings can feel like a paralyzing prison you just can't escape, with confidence and motivation no where to be found.
For your entire brain to function properly, you need to first calm the body.  Our Reduction Session Special includes our best selling audio download "Breathe and Be Empowered" to help you instantly reduce the inner chaos and gain control of your circumstances while at home.
Stress causes numerous physical, performance reduction and health problems.  Stress can lead to anxiety, burnout, and inability to focus and function.  Stress causes muscle tension, physical and emotional pain, and result in difficulty sleeping.
Performance in School
Is Your Child Having Problems with Test Anxiety, Performance Anxiety or Social Anxiety?
Obesity
Read "Stress #1 Cause of Obesity, Healthy Problems and Unhappiness"
Health
We all know by now that stress kills, and that we all have stress.
In fact, research now suggests that 90+% of all disease and illness have stress to thank for their underlying cause.
Since most health conditions result from stress which causes imbalances in the body's systems, Strategic Mind Coaching can be useful for:
Addictions
Adrenal Fatigue
Allergies and Asthma
Anxiety
Attention Deficit Disorders ADD/ADHD
Back, Joint, Muscle, and Neck Pain
Blood Pressure
Circulation
Depression
Diabetes
Digestion and Nutrient Absorpbtion
Fatigue
Fibromialgia
Food Sensitivities
Gastrointestinal Issues
Headaches and Migraines
High blood pressure
High cholesterol
Hormonal Balance
Immune Function
Insomnia
Memory and Cognitive Function
Metabolism
Negative Self-Talk
Post-Traumatic Stress Disorder (PTSD)
Recovery from Surgery
Skin Conditions, Acne, Dermatitis, Eczema
Stress and Tension
Thyroid Irregularities
Weight Management and Weight Loss
For more information call 651-260-4540 or contact us now.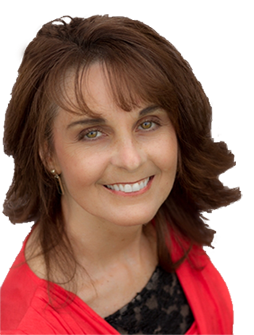 LORI BESTLER
Lori Bestler is a nationally recognized Mind Empowerment Coach, Award Winning Motivational Speaker, Corporate Trainer, and Self Help Recording Artist with Mindscapes Unlimited.
Lori has helped to transform thousands of men and women's lives through her Strategic Mind System of Success, Rapid Results Coaching Program and Audios, Retreats, Seminars and Speaking engagements. She specializes in working with high level entrepreneurs and independent business professionals with busy minds as well as empathic and high sensory individuals. Lori helps clients overcome barriers in thought patterns, limiting beliefs and behavior which can lead to issues such as stress, anxiety, negative thinking, and weight problems, lack of focus and follow-through, and procrastination.  Clients experience results in areas such as financial success, improved relationships, confidence, high self-esteem, stress reduction, behavior change, better health, and greater fulfillment in life.  Ms. Bestler runs a private coaching and hypnotherapy practice in Anoka, MN, assisting clients in the Minneapolis, St. Paul and surrounding Twin Cities Metropolitan Areas, as well as all over the U.S.
For more information contact us on the tab at the top of the website.  Ask for a complimentary Rapid Results 60 Minute Phone Coaching Consultation.
© Mindscapes Unlimited Mind Coaching Center