Reasons "Rapid Results-Mind Empowerment" Coaching™ is a Good Idea…
If you want a life coach for powerful transformation, with business savvy, who uses holistic practices such as hypnosis and neuro linguistic programming for powerful transformation, then Lori is the coach to check out.  In 2009 she developed her Rapid Results Mind Empowerment Coaching program to help clients flourish within. Once the mind is aligned with its higher-self, it is much easier to live the life you love and dream of.  Not only that, thriving is the norm not the exception.
Lori specializes in coaching entrepreneurs and business professionals with busy minds who have common challenges; stress, anxiety, lack of focus and follow-through, negative thinking, procrastination.
Since opening her private practice, word has gotten out about RRME Coaching and the results men, women, young adults and even some children have experienced.  Rapid Results-Mind Empowerment Coaching:
is essential to sift out contaminated perspectives that cause problems such as stress, anxiety, procrastination and a poor self-identity.
pours in fresh insight for lasting positive changes.
empowers you to up level your mind and life.
gives you a sense of worth and purpose that reveals your values and unleashes your potential.
helps you develop a desirable focus that brings more fulfillments into your life.
gives you valuable insight and supportive tools to strengthen skills for continual success.
There are numerous people with various reasons, who found that the life they imagined was not the life before them. Look at what a few of Lori's clients have said:
I want a greater sense of value and meaning in my life.
I have lost my direction and I am sick and tired of feeling stuck and not good enough.
I need greater focus and clarity to move past my fears, indecisiveness, and insecurity.
I am overwhelmed and emotionally exhausted.
I want to deal with problems in a better way versus coping in unhealthy ways.
DID YOU KNOW…Prolonged procrastination, fear, frustration, stress and emotional duress, lack of sleep, anxiety, feeling stuck, overwhelmed, not good enough, or being unfulfilled can develop negative thoughts that dominate a person's world? This often causes deterioration of one's ability to cope to the point of damaging survival mechanisms and physical well-being.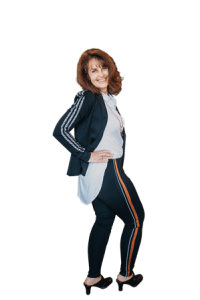 Lori 's 30+ years' experience developing entrepreneurs and business professionals, revealed that when it is time for a major change, it is vital to seek wise counsel. Without support, people often manifest a halt or reversal in their growth.
Combining a wealth of practical knowledge and using the Strategic Mind System of Success™  for positive change, you will gain the clarity, confidence and competence to transform your inner life and outer world.
About Coaching
In these private one-on-one sessions, we begin by assessing your particular problematic patterns that are self-defeating, then identify areas of focus for creating a powerful customized plan to improve your life.
Lori will help you break down some of life's stressors and sticking points, discuss challenges, and explore ways to shrink problems as we increase solutions and positive outcomes. Our sessions will be uplifting, encouraging, and empowering you to break through barriers for achieving goals.
RR Coaching provides a powerful package of mind shifting services that gives our coaching program the umph to achieve rapid results.  Very quickly you will begin to shape an EMPOWERED MIND for true and lasting success in all areas of your life.  Based on our goal, you can achieve positive results in relationships, career, finances, fulfillment, health; mental, emotional, physical, and spiritual.
Coaching Method
PRIVATE SESSION take a trip to Anoka MN, conveniently located, ample parking.
How Can Lori Help YOU?
Most problems are rooted in our thought patterns. People are programmed and run on automatic pilot. When we experience problems we either function from a "lower self" mindset or a "higher self" mindset. Problems are part of life and you can't change that; but you can change the ineffective and destructive way you think and react to problems when they occur.
Where busy minded clients often get stuck READ MORE>>
How would you feel if your life was different?
Pick a Goal
Self-identity, Self-Awareness, Self-Esteem (Empathic, High Sensitive People)
Manage emotions and clear emotional blocks
Behavior change; Weight reduction, Insomnia, Phobias, Bad Habits
Anxiety; Overcome Test/Performance/Social- Anxiousness
Banish negative thinking; worry, fear, doubts, limiting beliefs
Improve mood, Seasonal affective disorder SAD
Manage your 'busy mind'
Increase focus, productivity
Develop coping skills
Increase confidence
Achieve personal and business goals
Clarify goals or life purpose
Improve relationships, create positive connections
Think about the realistic possibility of any of these coming true for you!
Types of Coaching Sessions
1. Jump Start Session – One 90 Minute Session $180
Coaching, Stress Management Session, or Hypnosis
A tune-up, reduce stress, or a simple problem
Most issues take 4-6 sessions, and major issues longer.
2.  Rapid Results-Mind Empowerment Coaching Program™ – Fee $1240 Month One
Prepay/Book all 4 Sessions in Advance – FEE $795 Month One ($445 Savings)
Are you ready for a BIG BREAK-THROUGH?
RRME Coaching program is the SECRET TO SUCCESS. After over 14 years of development,  Lori now offers a one of a kind program that has changed so many for the better, in BIG WAYS.  It is made up of a total of Four Modules.  Regardless of your problem/goal(s), these modules will tremendously assist you in achieving them.
By the end of  Module I,  you'll learn how to shift your inner language more effectively, cast out negative self-talk and limiting beliefs, and increase your self-awareness, focus and confidence.
After Module II, you'll be able to cope with life's problems with much greater ease, reduce your stress, stop procrastinating, feel greater peace of mind and increase clarity and self-esteem.
Module III and IV enable you to integrate tools taught to achieve mastery as well as continue to up level your life.
Rapid Results Coaching Program Includes:
You will have your own customized guidebook as a "road map," to flourish within and do what it takes to live the life you love and dream of.
(4) Weekly 90 Minute Sessions; Includes Coaching Evaluation, Educational Piece, and Experiential Integration of Tools
(4) Thoroughly Typed Session Summaries recapping key points (up to 2 hours)-emailed weekly as necessary
(4)  Weekly Lessons; includes extra resources for reading and knowledge enhancement-emailed weekly as necessary
(4) Weekly Action Plans for practicing tools taught and mastering lessons learned-emailed weekly as necessary
(1) Rapid Results Audio for shaping brainwaves to enhance focus and reduce stress, increase confidence, and more.
50% Off All Audio Downloads
Access to coach via emails-responding within 48 hours; answer questions, need insight, other as required
Lori works with clients on a month to month-(4) sessions, basis.  Every 4th session we evaluate your progress and develop a plan for continued success.
Clients in Rapid Results-Mind Empowerment Coaching Program receive a full Powerhouse menu of techniques and tools used in Lori's Strategic Mind System of Success™.
3.  Graduates; Completion of Module I-RRME Coaching Program™
Option 1:  Advance to Module II-(4) 90 Minute Session Package – Fee $695
(Includes all of  #2 with a $100 discount)
Prepay Plan/Book all 4 Sessions in Advance
Option 2:  Module I and II Complete-(1) 90 Minute "Tune Up" Session Fee $150 ($30 discount) Prepay
*This is a session only.  No after session recaps or resources will be sent.
Whether we work together for a month or a year, you will benefit.  I guarantee it.
Schedule your NO COST Rapid Results Phone Consultation Today…
Contact Lori for a No Cost Consultation.  No obligations, just a no risk 30-45 minute chat.
---
Strategic Mind System of Success™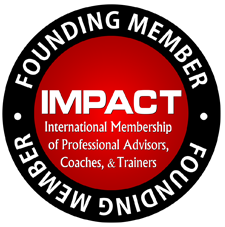 Lori's uses several coaching and science of the mind techniques and technology for real transformation. She has helped thousands of individual's breakthrough barriers to increase business success, inner well-being and gain control of their life. She'd love to help you too.
Powerhouse of techniques/tools used in this program differ based on clients goals and individual needs:
Coaching
Hypnosis
Neuro Linguistic Programming
Sound therapy; brain entrainment
Crystal bowl clearing
Essential Oils; Medicinal, Aromatherapy
and more
---
Thrilled Coaching Clients
Brandy Eckman; Globalsites.Net
"Lori, I want you to know that working with you has been one of the best decisions I have made for myself, my family, and my business. As a busy mom, wife, and business woman, you have helped me focus my energy on the things that really matter and not the negative thinking we are all apt to do. Moving to a new state, into a new home, getting kids settled into a new school and going back to work full time with my husband after being a stay at home mom for 12 years would have easily created enormous stress and tension on the marriage and work relationship without your coaching program and intuitive guidance.

Working with both my husband and myself you have helped us gain clarity, grow our business and really become a team professionally. We've learned to communicate in a more positive way, leading to less frustrations at home and at the office. Our lives are MUCH better because of the work we did with you. Thank you!"
Tosh Tricas – VP Field Services; Associa® – the Leader in Community Association Management
Featured in the Dallas Business Journal as an Executive on the Move; March 2012
Coach Lori, thanks for all you've helped me with through hypnosis and coaching.  My new job you helped me manifest is like a custom fit perfectly tailored suit, I am having a blast. According to the owners I am exceeding all expectations. AND I doubled my income and increased happiness and relationships first year!  I want to keep going with hypnosis. I even wore out the Surge and Soar and Attracting Abundance cds, they no longer play!  God Bless you!  Tosh

Update one year later…Been a little while, thought I would give you an update. I am now "rocking it" raising sales by more than 6 million per year and I owe it to you. I can't thank you enough Lori…I wish you all the success you can imagine!!!
Rebecca Metz-Owner; Webpages That Sell
"Thanks Lori for the fantastic hypnosis and coaching sessions.  This was my first experience and I was very nervous.  You made me feel very comfortable and it definitely was an enjoyable process. Your Hypnosis Coaching sessions helped me in many ways, especially getting through certain insecurities I have.  As a result I was able to open myself up to wonderful experiences and be able to receive so much more positive outcomes.  I was amazed at how many doors opened up for me! I also enjoyed finally feeling that I was worthy of them! I would definitely recommend you to my colleagues so they can experience the power of hypnosis."
Deb Brown-Owner; Touch Your Clients Heart
"Lori, I wanted to let you know that I did the homework you suggested twice the week after our last appointment.  I also have really turned a corner.  In a week's time, I gained 4 new clients!  I know much of that was due to your help breaking through my mental blocks.  Thank you for your help as a business coach and hypnosis.  You are wonderful!"
Teresa Thomas-Director; Women In Networking
"Through Mind Empowerment Coaching and hearing Lori as a professional speaker, I have experienced her expertise. Her presentation had such an impact for myself and the audience that I invited her to present for WIN. I also participated in individualized Mind Empowerment Coaching sessions with Lori. Her guidance helped me to illuminate and address the root issues in my thinking that get in the way of success.

After each session I experienced results.  As I  am moving forward I am so excited about my future now that I am not staying stuck in old patterns of thinking.  I love how Lori can integrate having the right business building mindset into her work. A LOT of huge, positive shifts happened for me.  Lori is a woman of high integrity who provides great results. I highly recommend Lori Bestler as a Life Coach and Business Coach and look forward to working with her more both personally and professionally."
Mike Welch-President at FranNet of Minnesota
"This is an unsolicited recommendation I want to give Lori. As a busy minded serial entrepreneur, father of four, philanthropist, and overall adrenaline junky, I found that I made very little time for me. Through Lori's guidance and consulting, I have found ways to relieve stress, relax, all while being more productive. I don't know if she's taking on new clients in her private practice, but if she is, line up!!!!!"
Maureen Heinen-Owner; Send in Maureen Organizing Services
"I just needed to tell others that with Lori's help, I've identified many of the blocks in my mind and in my life that were preventing me from reaching my full potential. She's so passionate about helping people conquer their 'busy minds', it's an absolute delight working with her! I have had great results from working with Lori as a life coach and hypnotherapist.  I'd recommend her to anyone who's willing to address the deeper issues that haven't been exposed with traditional methods. She makes it interesting and fun. And I suggest you attend one of her presentations as a motivational speaker. Without a doubt, Lori will inspire you to accomplish great things!"
Feel free to read more testimonials to see how others have benefited from Strategic Mind Coaching.
Contact Lori for a No Cost Consultation.  No obligations, just a quick 30 minute chat.